Very best wishes for a great 2017
Season's Greetings from Alinghi
WE ARE ALINGHI
Alinghi is a sailing syndicate that was established as a professional unit in 2000 by Ernesto Bertarelli to win the America's Cup, which it did – twice (2003, 2007). We're the first European team to win the Auld Mug and we have plenty of other successes to our name before and since, including multiple Bols d'Ors, D35 trophies and two Extreme Sailing Series.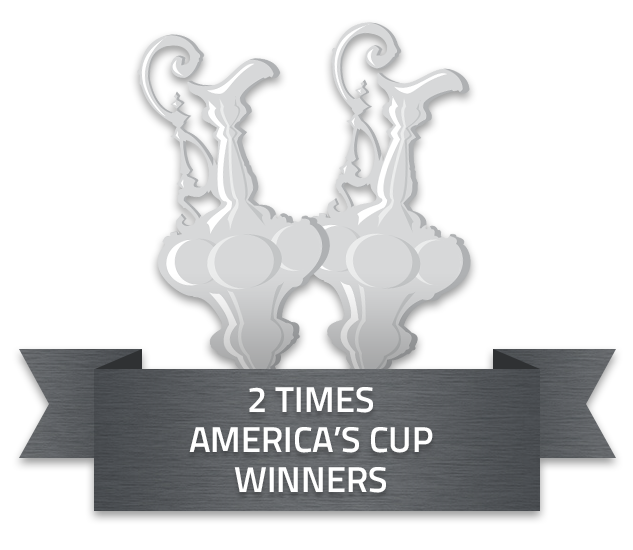 31st AMERICA'S CUP WINNER
32nd AMERICA'S CUP WINNER
2014 DECISION 35 VULCAIN TROPHY WINNER
2014 EXTREME SAILING SERIES WINNER
2016 EXTREME SAILING SERIES WINNER
Facts & Figures
1991

Alinghi's first boat takes to Lake Geneva

39.2

GC32's top speed (knots), set in 2015

5.7m

Visitors to Port America's Cup, Valencia

6

Victories in the Bol d'Or
RACING IN 2016
The last few years have been good for Alinghi, with 2014 wins in the Vulcain Trophy and the Extreme Sailing Series, to which the team returns for the 2016 season aboard the foiling GC32. It will also be looking to win back the D35 Trophy on Geneva Lake, following a second place finish in 2015.
Our team
The Alinghi team prides itself on being made up of top class sailors – meet them here.