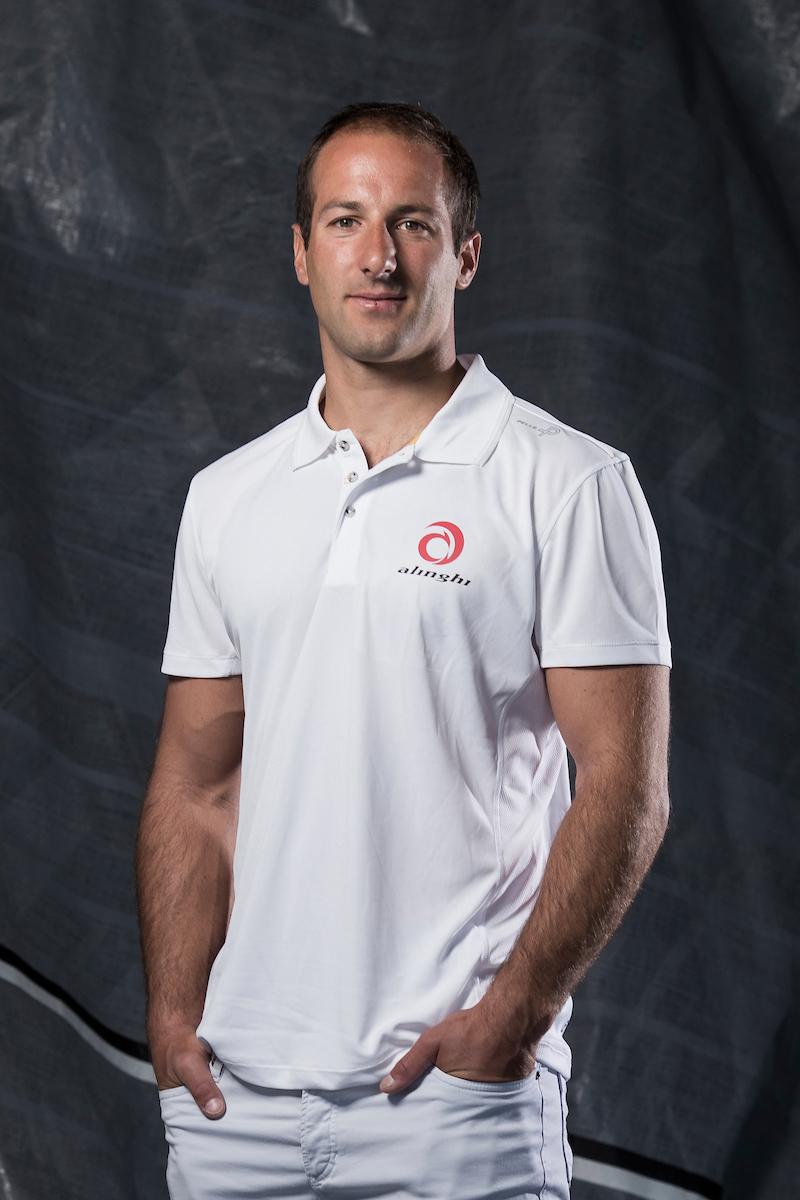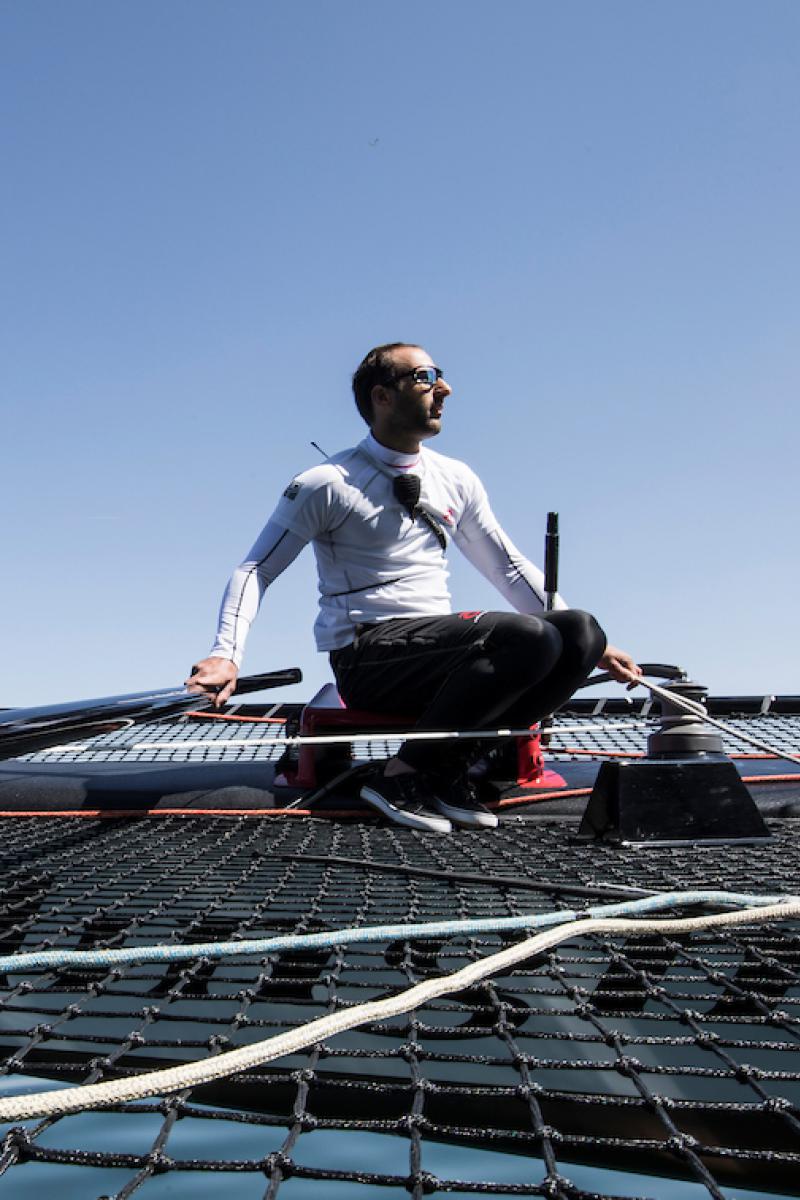 ARNAUD PSAROFAGHIS
Driving group on Alinghi Red Bull Racing, TF35 mainsail & GC32 co-skipper
Born:

14 September 1988

Nationality:

Swiss
Arnaud Psarofaghis is one of Switzerland's best sailors of the new generation and was named "Male Sailor of the Year" at the 2014 Swiss Sailing Awards. Hailing from Corsier, on the banks of Lake Geneva, it's no coincidence that he got into competitive sailing. He was introduced to the sport by his father and his uncle, a boat builder, and from an early age sailed on some of the Lake's most beautiful boats - Toucan, Psaros 40, Ventilo M2, and D35 to name but a few. It was here that he developed his innate feeling for gliding across the water.
First on one hull, then on two and three, and then on foils, Arnaud has developed his talent alongside top teams like Tilt, Realstone, Energy Team and Groupama Team France.
In parallel he learned the craft of a sailmaker, and, since 2009, has worked as a sail designer.
Arnaud joined Alinghi in 2016 from Team Tilt, with which he won the 2015 D35 Trophy, a title that included a win in the iconic Bol d'Or, and for whom he coached at the 2013 Red Bull Youth America's Cup.
A talented and dedicated helmsman, Arnaud has also made a name for himself by winning two European championship titles in the foiling Moth class (2008 and 2009) and by taking bronze in the 2009 World championship.
Since he joined the Team, he has contributed to the team's success in the 2017, 2018 and 2019 D35 Trophies, in the 2016 and 2018 Extreme Sailing Series seasons, and more recently in the 2019 GC32 World Championship and the victories in the GC32 Racing Tour annual championships.
In December 2021, he joined the ranks of the new team, Alinghi Red Bull Racing, for his first participation in the America's Cup as part of the 37th edition (Barcelona, ​​autumn 2024).