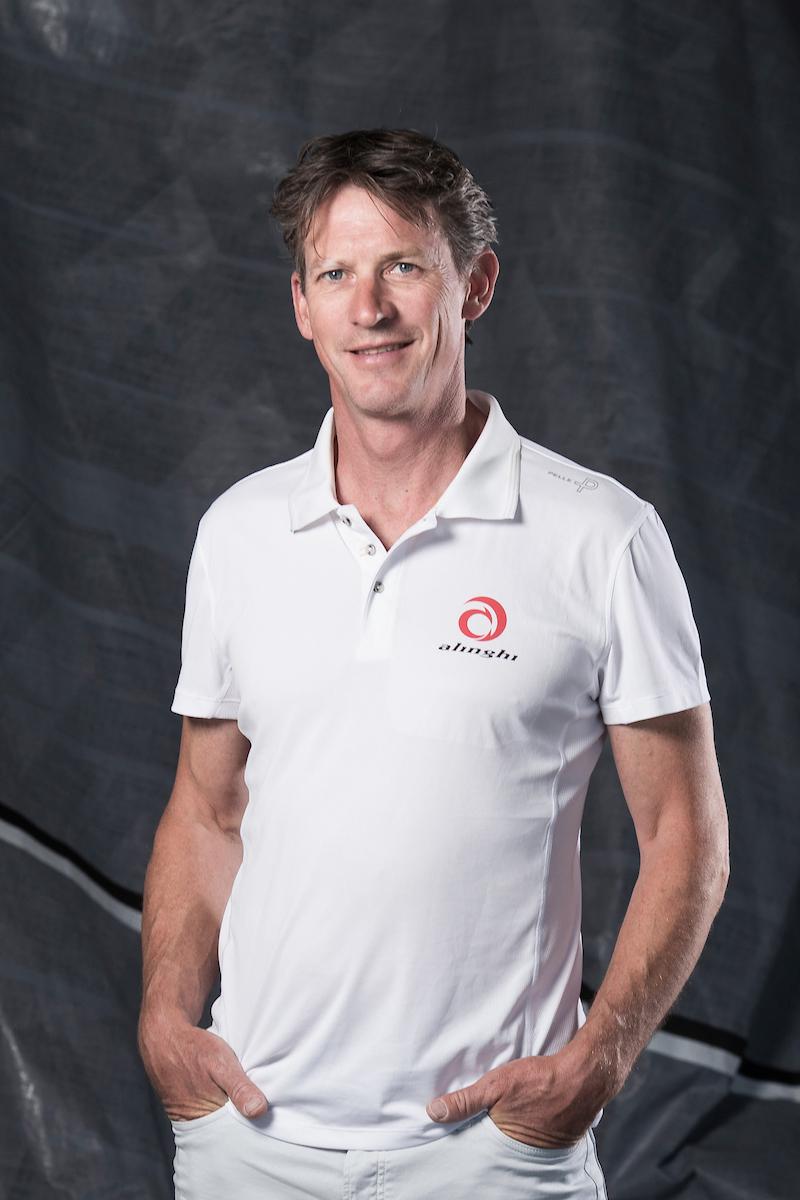 Born:

26 August 1971

Nationality:

Swiss
David is one of the pillars of Alinghi's technical team and, as every sailor knows, a well-prepared boat is an invaluable asset in the quest for performance.
Towards the end of his studies to be a schoolteacher, David realised that he did not want to spend his life in a classroom and so embarked upon a career as a boat builder in Yverdon (from 1995-1997). He took to it brilliantly and has since excelled in the adaptation, building, repair and transformation of the multiple parts that make up a boat, be that a monohull, a multihull, a keelboat or a foiler, be they made out of wood, carbon, aluminium or other materials.
Hailing from the French-speaking part of the Canton of Bern, David is passionate about materials and always eager to find a technical solution to every challenge, all of with the aim of making Alinghi's boats go faster. In the early 2000s, at the Décision boatyard in Fenil sur Corsier, David took his first step with the Alinghi family with the construction of the SUI 64, the monohull that won the 31st America's Cup in 2003, as well as her sister boat, SUI 75. In 2004, David was part of the team that built the first Décision 35, the one-design class of boat on which Alinghi has been racing since it was launched. In 2004, during the America's Cup Challenger event in Marseille, a strong gust of the mistral wind caused a number of boats to fall from their shore cradles, including SUI 64. David was called to Valencia, Alinghi's base, as a reinforcement, to repair the damage. This was the start of his transition from the boatyard to the team and in 2005 his appointment was confirmed. It was he that then took responsibility for the monohulls, SUI 91 and SUI 100, that won the 32nd America's Cup and also he that was in charge of Alinghi 5, the maxi-catamaran that competed in the 33rd edition. Now, David is responsible for the maintenance and optimisation Alinghi's D35, and more recently, the GC32 and the TF35 and its foils.
Alongside his colleague, Joao Cabeçadas, David accompanies the team to every race.