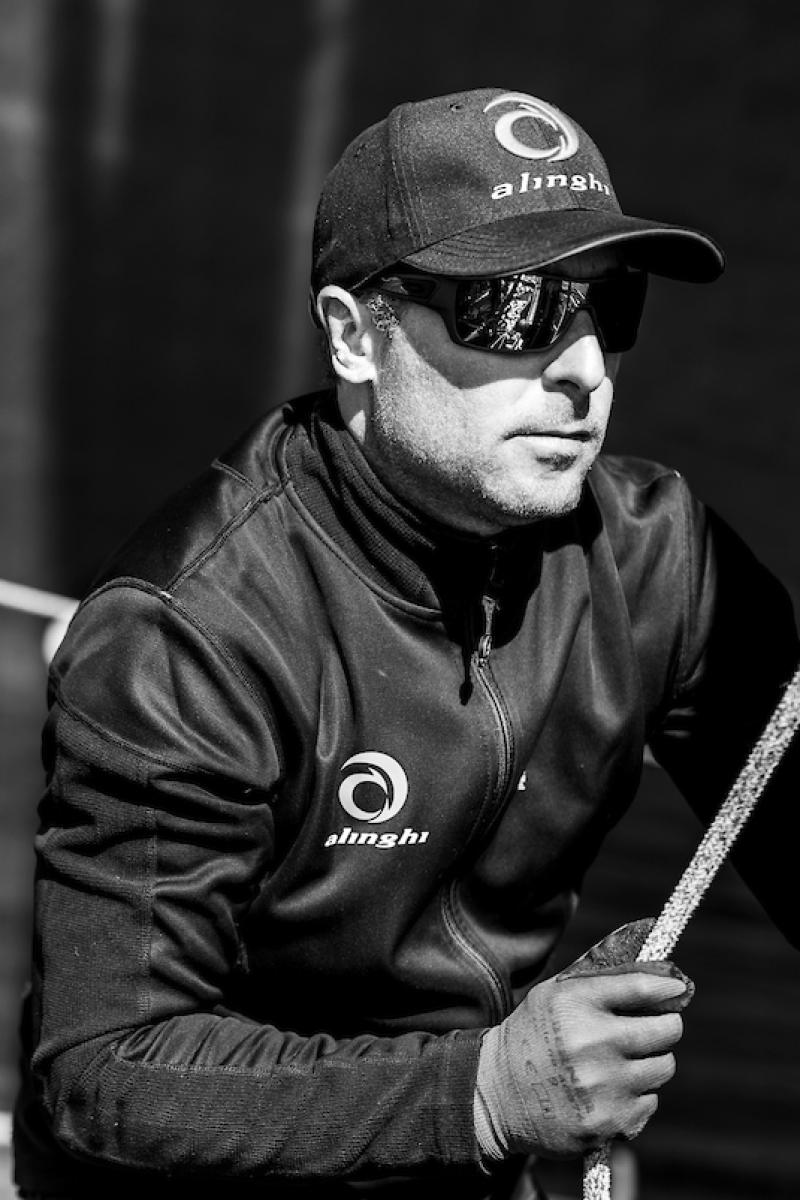 NICOLAS CHARBONNIER
Driving group on Alinghi Red Bull Racing, TF35 & GC32 tactician
Born:

4 August 1981

Nationality:

French
Nicolas Charbonnier first raced with Alinghi in the 2012 D35 Trophy season. As a shrewd tactician, he was a major contributor to the team's success in that championship in 2013, 2014, 2017, 2018 and 2019. In 2016, he joined Alinghi's GC32 crew and helped the team to its victory in the Extreme Sailing Series that year and in 2018. In 2019, he is onboard when the team wins the GC32 World title in Lagos and as well in 2019 and 2021 winning the GC32 Racing Tour annual championship.
In 2022, he joined the ranks of the new team, Alinghi Red Bull Racing, for his second America's Cup campaign as part of the 37th edition (Barcelona, ​​autumn 2024).
To trace how Nicolas's career started, one needs to go back 25 years. At the age of nine, he began competing on Optimists. He won two French titles in 1993 and 1995 before moving to the 420, where he won four world championship titles between 1997 and '99 (both youth & senior title in 1999), a year in which he also won a European title having finished third in 1997 and second the following year. His next transition was, naturally, to the Olympic-class double-handed dinghy, the 470. In 2001, he won the European Youth Championship, after which he added the senior version in 2002. There then followed many more podium places internationally in diverse match racing competitions and regattas on varied boats: Melges, Mumm 30, at the helm of the Corel 45 'K-Challenge', on the MOD 70, or as tactician on the 60-ft ORMA Sodebo.
From 2004 to 2006 the America's Cup class came calling and Nicolas took a position in the rearguard for K-Challenge, later to be called Areva Challenge. However, in 2007, the lure of the Olympics meant that he returned to dinghy racing. A good decision, because in 2008 at the Beijing Olympics, where he and Olivier Bausset took home the bronze medal in the 470 class for France.
In 2009, Nicolas made his D35 debut on Lake Geneva and won that championship a year later with Banque Populaire. As for his story with Alinghi, well...