2nd spot in the second TF35 Grand Prix
17 May, 2021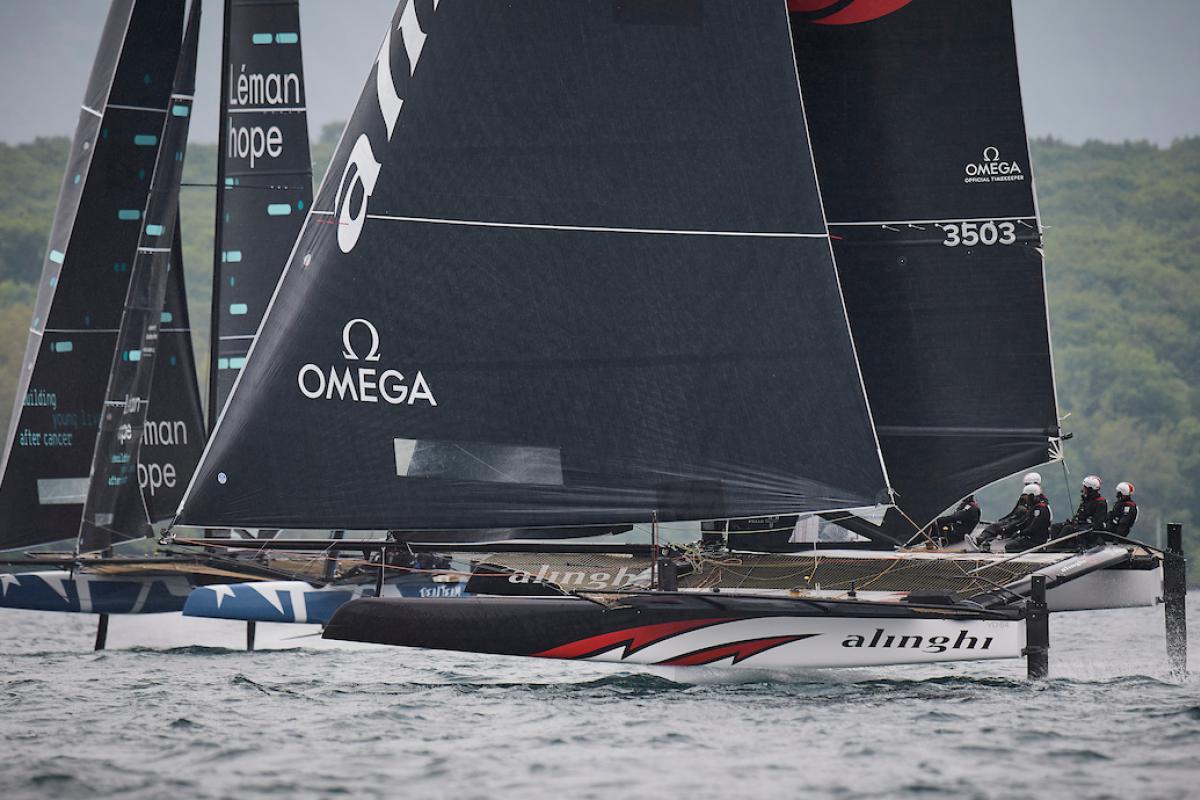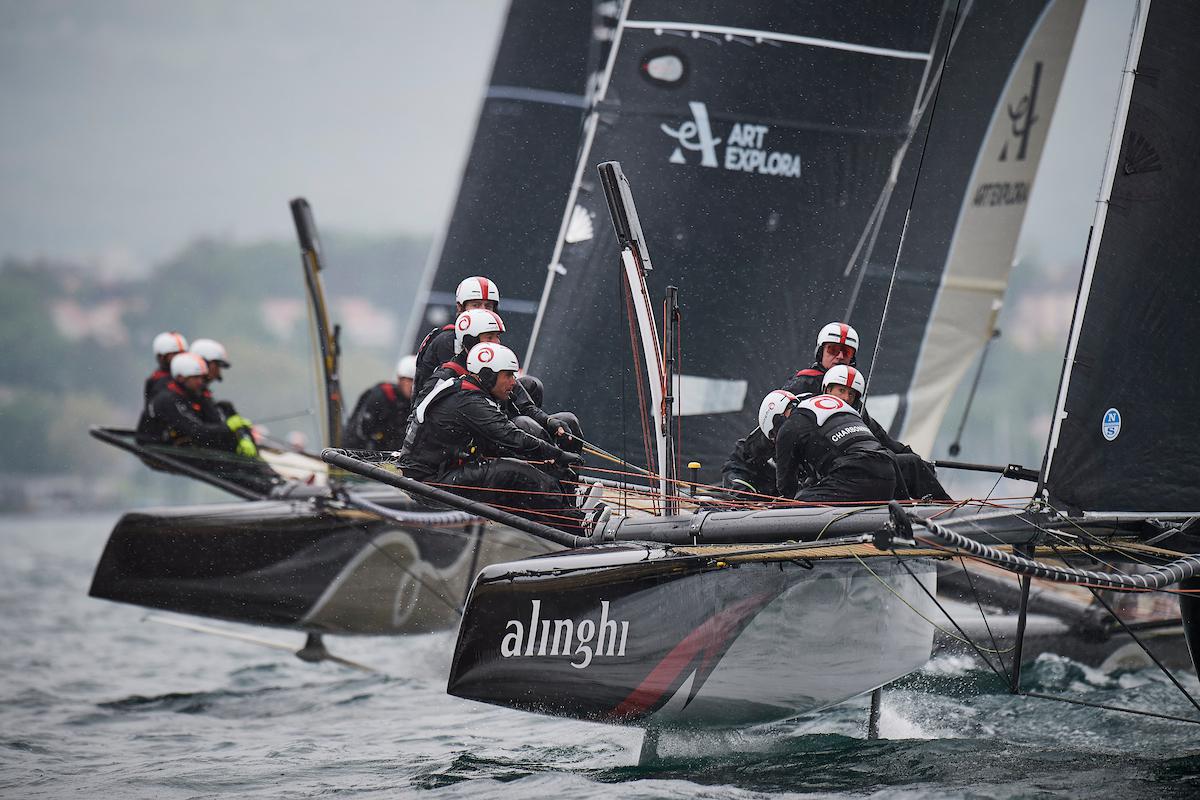 Nils Frei: "These seven races of the season's second TF35 Grand Prix were interesting because provide a balance to those run two weeks ago. We had more wind, more situations where the boats were close, "hot" decisions that had to be made. Sometimes everything went well, but we also made mistakes that we need to analyse for the future. We are a little disappointed with some errors that could have been avoided, but this is only the second time that we have all come together in competition and the other teams are pushing hard."
Nicolas Charbonnier: "In these conditions, with wind above 15 knots and most races foiling in the air from start to finish, the whole fleet still has a lot to learn, even if some are already doing manoeuvres without putting their hulls in the water. Our second place can be explained by a few mistakes here and there, but also by the fact that Realteam sailed well. They deserve this victory and we will continue to work!"
Bryan Mettraux: "We continued to learn more during this rather windy weekend. We had difficulty sometimes finding stability downwind, but we will work on this point in training.
"In just under three weeks, we'll be running two events in three days: a Grand Prix interspersed with the Genève-Rolle-Genève on Saturday. But in terms of approach, we will separate these two events because the modes of sailing will be very different. On a long-distance race, you have to succeed in making the boat go quickly on a given heading, and depending on the weather and the angle to the wind, choose to make it foil or keep it in the water, for example. In any case, we are delighted to enter our TF35 in this first Lake Geneva classic."
The team would like to thank the Société Nautique de Nyon and its volunteers, in collaboration with the TF35 class and the authorities, for making this event possible, while respecting public health rules.
Join the seven TF35 Trophy teams from June 4 to 6 for the Grand Prix de Mies (Friday and Sunday) and the Genève-Rolle-Genève (Saturday).
Classification of the Grand Prix de Nyon after seven races (the worst score being removed after four races validated):
1st - Realteam: 8 points
2nd - Alinghi: 10 points
3rd - Spindrift: 17 points
Click here for the full results.
Click here to watch the races in 2D thanks to the GPS tracker placed on board each boat.
To find out more
tf35.org
To learn more about the race monitoring system, the team composition and the TF35 Trophy in general, a summary of the event is here.
#GoAlinghiGo  //  #TF35Trophy
Credit for photos
© Loris von Siebenthal