Alinghi getting set for Kiel
29 July, 2015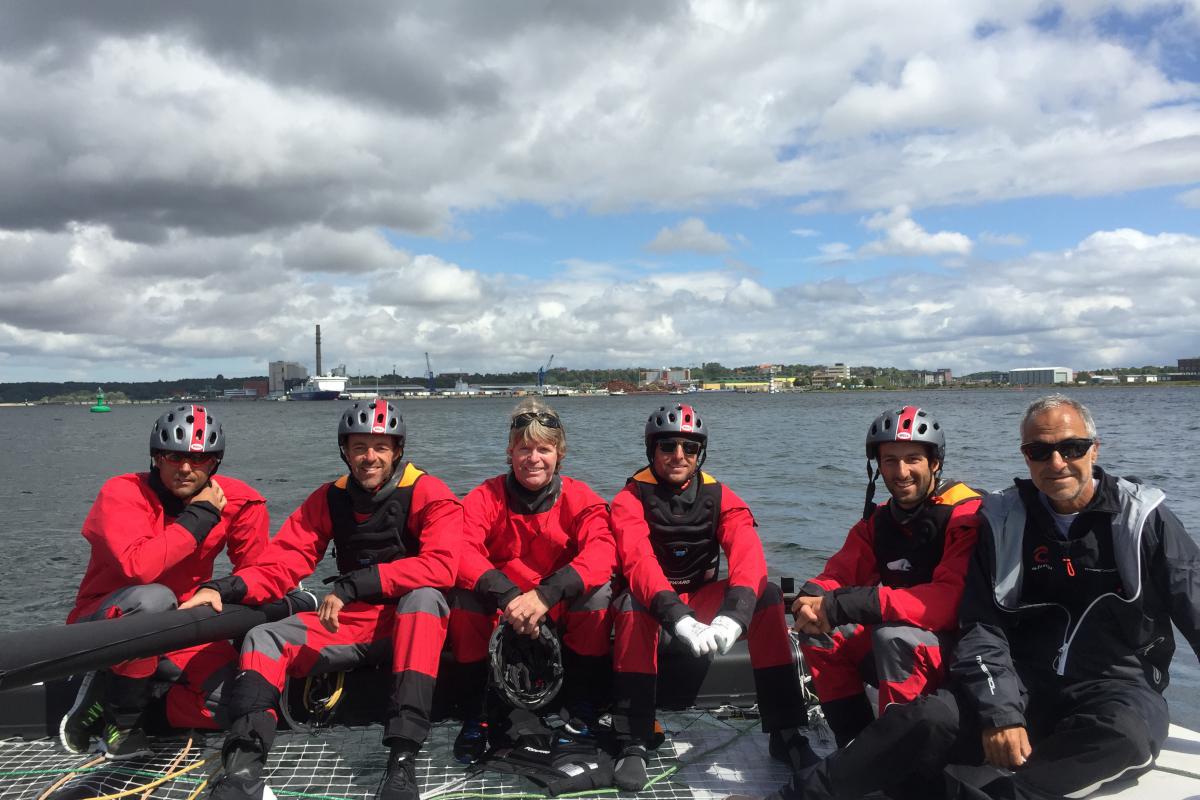 The 2015 Bullitt GC32 is heading north for its third leg, with the fleet travelling to Kiel on Germany's Baltic Coast. A sailing hotspot, the port of Kiel – or Kieler Förde – will provide a tighter course than the GC32s have been used to so far, meaning a different sort of challenge over the four days of racing, which will start tomorrow (Thursday 30th) and conclude on Sunday. In theory – though, as we all know, theory can be very different from practice – this should favour the teams that have sailed in the Extreme Sailing Series. Alinghi, of course, are one such team and Morgan Larson had this to say about racing in the heart of the city:
"I think it will make it more boat-handling intensive. It will push us for sure, but that is a good thing. The people in Kiel are really enthusiastic about sailing, so I think we'll have quite a few checking it out. You are going to have a lot of people coming down just to see us foiling."
Typically, the GC32 tour courses are in the modern 'America's Cup' style, with reaching starts and finishes, and two windward-leeward laps in between. For this event – dubbed Sailing Cup Kiel– the boats will instead sail three laps, or, occasionally, courses containing longer reaching legs. There might even be a slalom course. What is certain, however, is that bringing these foiling machines to such a unique and relatively confined arena – and one that is a real hub for sailing nuts – will make for adrenaline-fuelled entertainment.
Alinghi's team for the Sailing Cup Kiel is: Morgan Larson, Nicolas Charbonnier, Nils Frei, Yves Detrey and Arnaud Psarofaghis
Check back here every day to see how they get on!