Alinghi wins in Riva del Garda
15 September, 2019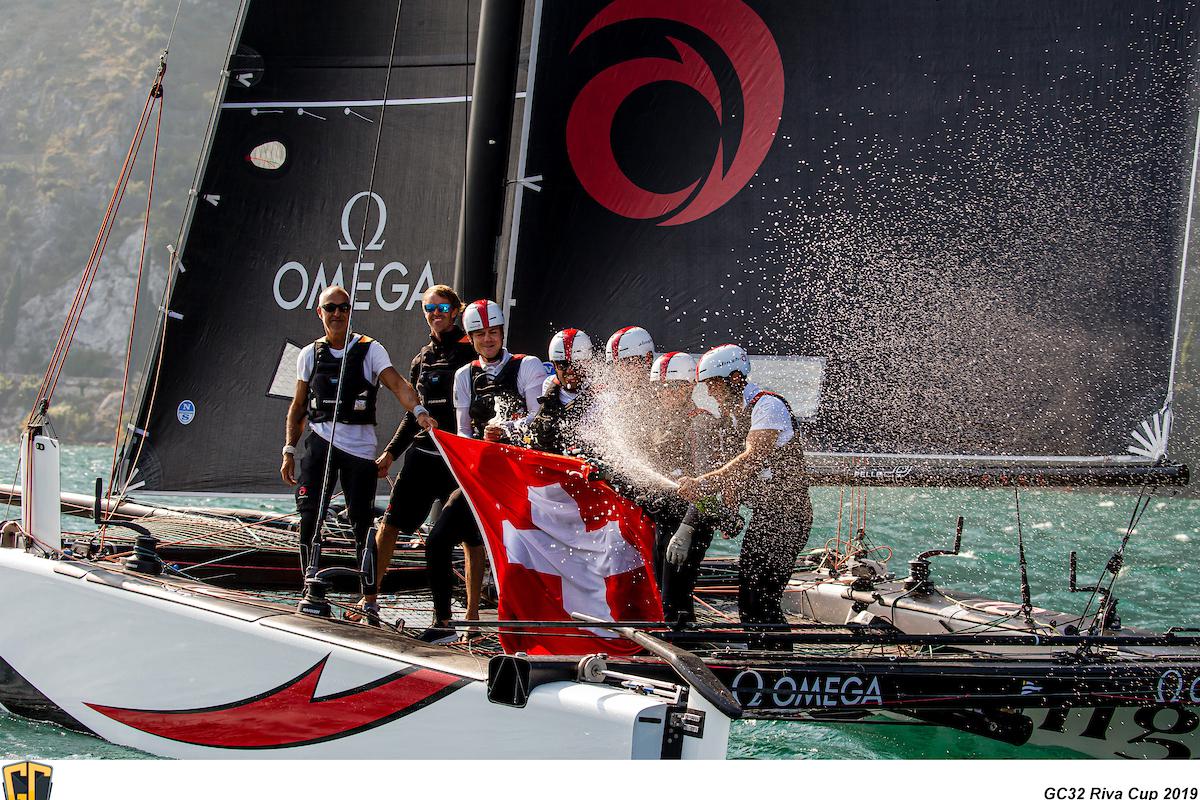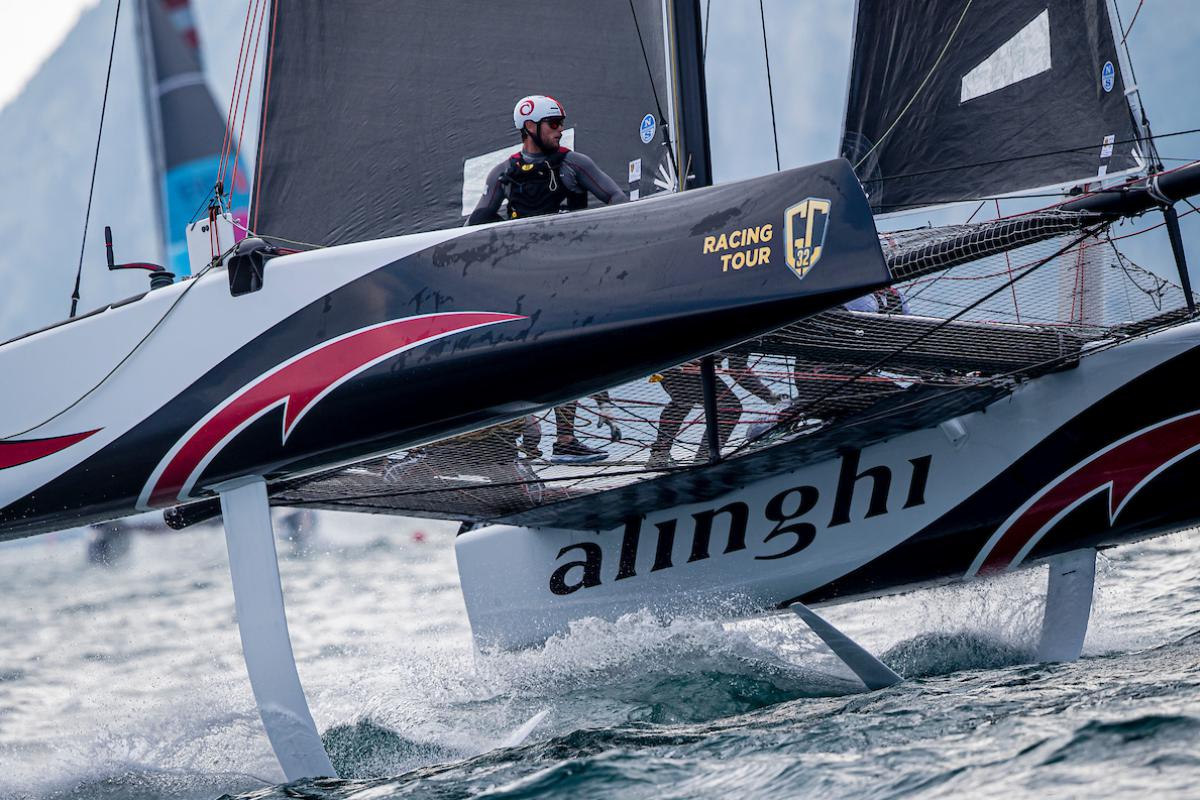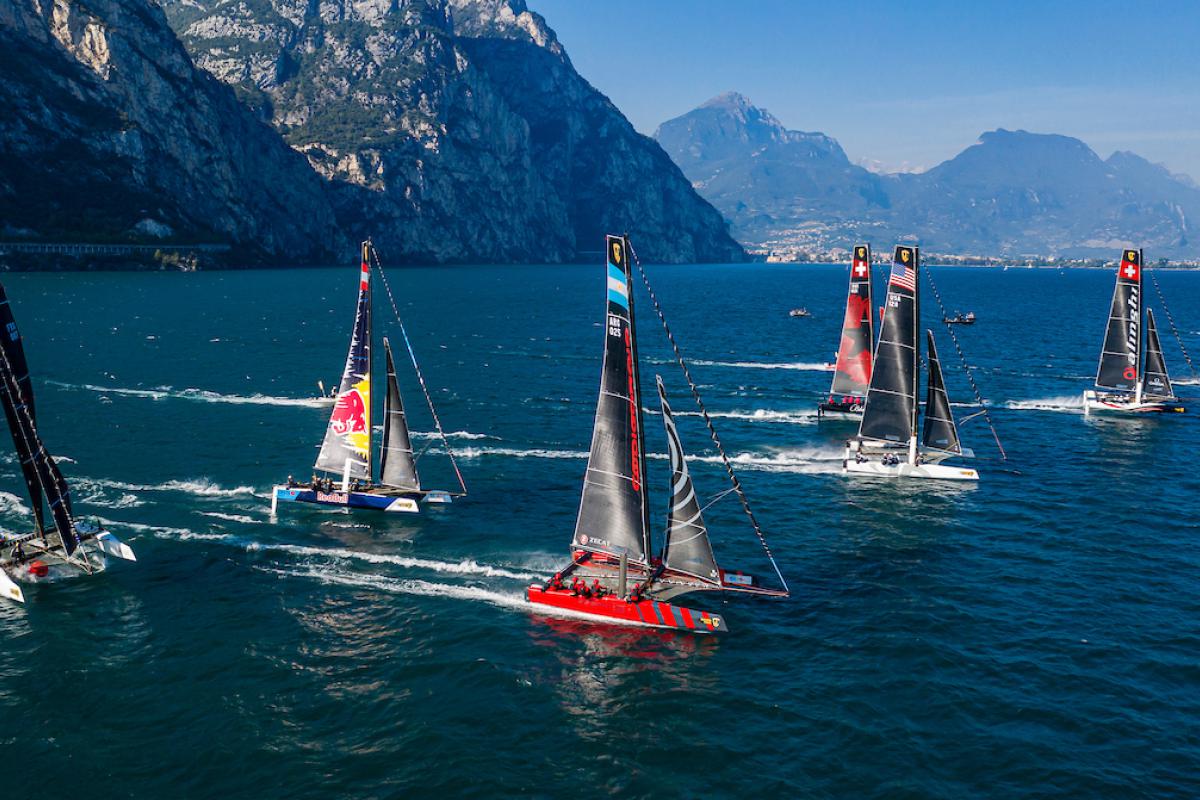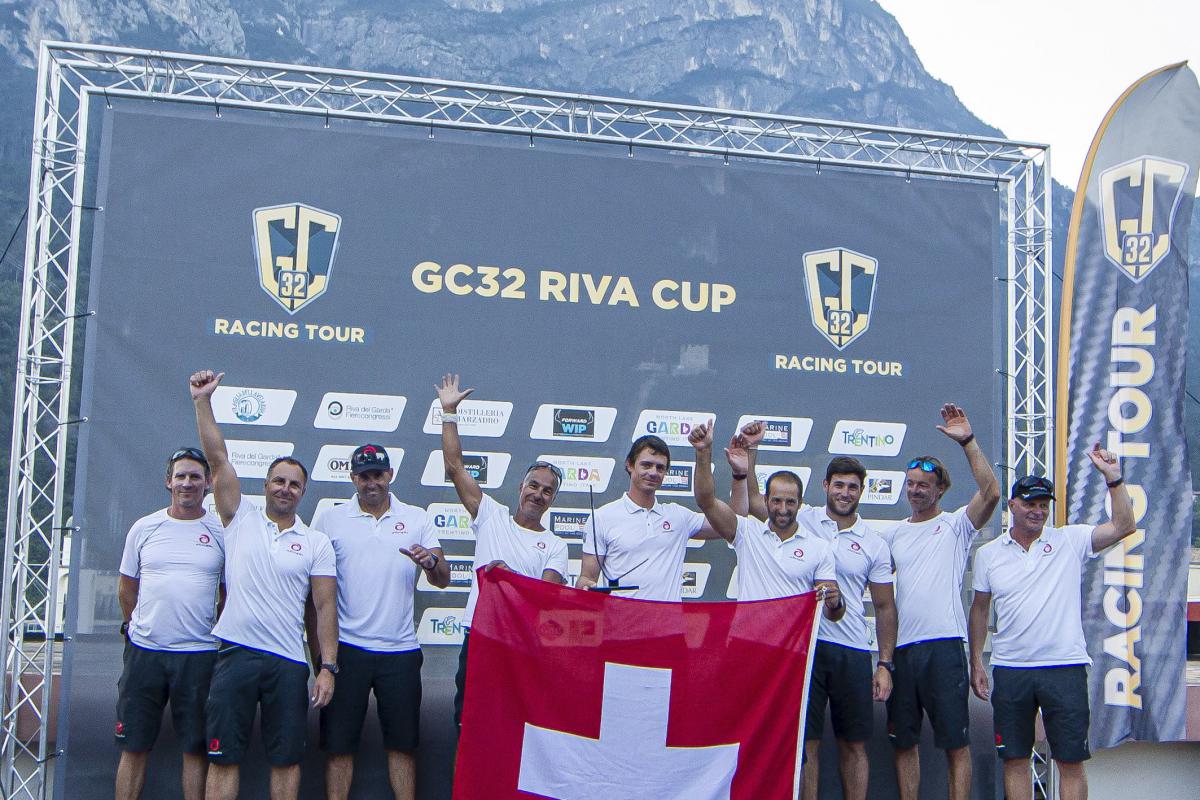 From the very first race in this fourth event of the GC32 Racing Tour in Riva del Garda (Italy), Alinghi showcased its intent by taking-up position at the head of the fleet. There then ensued a tense and close battle over the course of the four days of racing. Oman Air managed to square things up in the 17th race and by the end of the 18th they led the Swiss by two points. With only one race left to run, Alinghi needed to finish in front of its rival by two places. The team sailed nicely, winning the leg. In its wake, Red Bull Sailing Team crossed the line just in front of Oman Air. Mission accomplished! (And the video is on Alinghi's Facebook page J)
Arnaud Psarofaghis, helmsman:
"In the five races today it was very tight with Oman, but we did not sail well at first. We made tactical and strategic mistakes, trying to attack at the wrong moment. They were stronger than us in four races, but we only needed to win one.
"From Thursday we've had great conditions, typical to Lake Garda, but also races where it was less so. This opened-up the sailing tactically and created opportunities to lose position or to get back into contact with the leaders.
"We did not always made it in front at the first marks. On the other hand we managed to overtake the fleet and control our opponents, without which we would not have won the event.
"Oman Air gave us a hard time. It's a good thing that they did so and our two teams have been progressing together. The rest of the fleet is also sailing really well, but maybe is a small step behind in terms of consistency.
"For the season's class victory, we already know that it'll be between Oman Air and us, because neither Red Bull nor Zoulou can catch us. It will be whichever of the two teams finishes ahead of the other, regardless of the result within the fleet.
Will we prepare differently given these special circumstances?
"We will need to be steady and to sail well so as to be ahead of the fleet and therefore minimise errors or trouble. We sail in a fleet and we of course have to deal with traffic. And to try and put pressure on a rival to make a mistake themselves, one has to sail really well. It'll be an interesting match-up."
João Cabeçadas, shore team and rigger:
"In my role, in collaboration with David, we must do everything possible to provide a reliable boat, able to win legs, and we must anticipate possible losses. Since June, we have done well across our two circuits in back-to-back events without incurring damage [João touches wood at the same time as he speaks...]. But the season is not over and by the time of next event in Oman, I'll have been over the boat with a fine-toothed comb to ensure we deliver the best tool.
"After that, it's up to the sailors to race. When it's tight like today, the time on board the following boat can seem long because once the start is underway there's nothing we can do for the GC32. But, from the outside, we observe and we also study our competitors, because if we want to continue to win, we must seek areas for improvement and sometimes draw inspiration from our opponents. I think they managed to make progress in areas where they were maybe behind than us before. It's up to us to work on our weak points as well."
Only one point separates Alinghi and Oman Air in the season's overall standings and the last event promises to separate the two. Oman, from the November the 6th to the 9th, will decide who finishes in front of the other.
In the meantime, the team will be back, this Friday September 20th, at the Société Nautique de Genève for the last event of the 2019 D35 Trophy.
Click here for the 3rd event general ranking after 19 races.
To find out more
gc32racingtour.com
#gc32racingtour
#GoAlinghiGo
To find out more about how to follow the racing, the team composition and the circuit in general, find the event recap by clicking here.
Photo credits
©Sailing Energy/GC32 Racing Tour