1 race - 1 win
1 July, 2017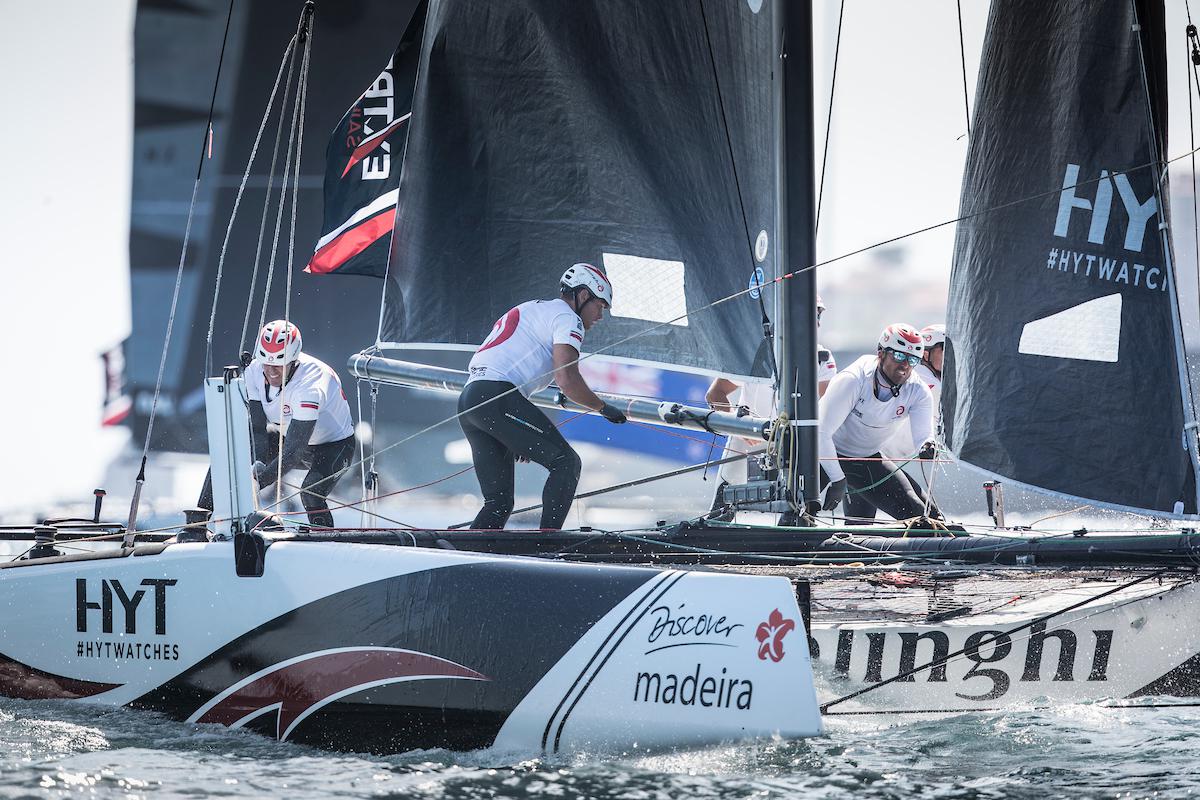 On this third day of the racing in Madeira, the wind played with the nerves of the competitors, but also with those of the race committee.
The wind? There was certainly some...Maybe a little too much sometimes, with Red Bull even capsizing. Maybe not enough at other times. But above all, the direction from which the wind blew did not stop shifting throughout the slot allocated for the regatta. Not 10 or 15 degrees, but regularly 180 degrees. As sailors say, the wind was doing 360°.
As such, it was dIfficult, if not impossible in these conditions to launch a fair round. Nevertheless, just before the deadline for the day's racing, the committee managed to launch one. The result? A victory for Alinghi.
Arnaud Psarofaghis, co-skipper and helm said: "I think today we did everything we could. Only one race sailed, which we won, so that was really good. We gained only one point back on SAP and two on Oman Air, but tomorrow everything is on the table and we're looking forward to some racing."
Click here to view Arnaud's interview in its entirety.
Alinghi is still in 3rd place on the podium tonight and now only two points behind Oman air and nine on SAP.
See you tomorrow at 2pm (local time, i.e -1h in relation to the time in Switzerland) for the last day of this competition, which you can follow directly from our Facebook page at the start of the races.
For overall standings
www.extremesailingseries.com/results
Hashtags for the event
#GoAlinghiGo  //  #Extremesailing
 
If you want to know more about how to follow the racing, about Alinghi's team, or just about this regatta in general, you will find all that you need by following this link.
Photos credit
Lloyd Images