Alinghi wins and consolidates its pole position in the D35
3 September, 2017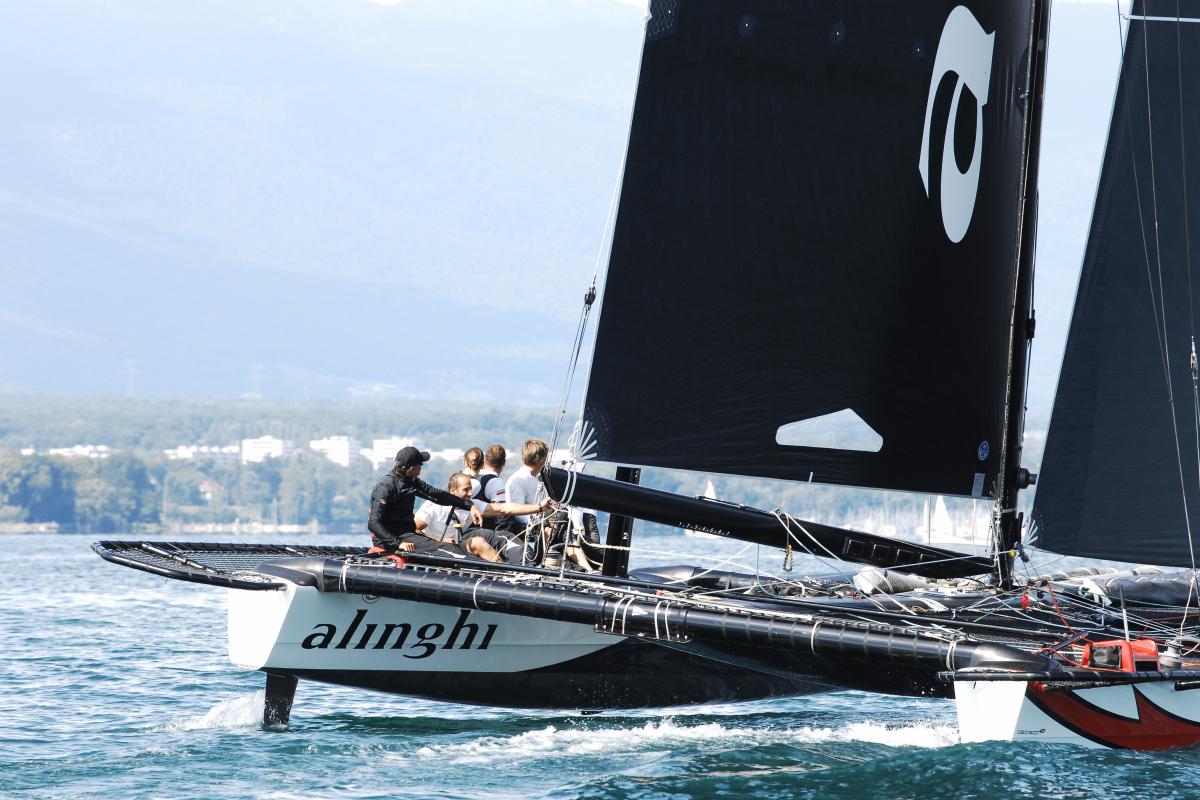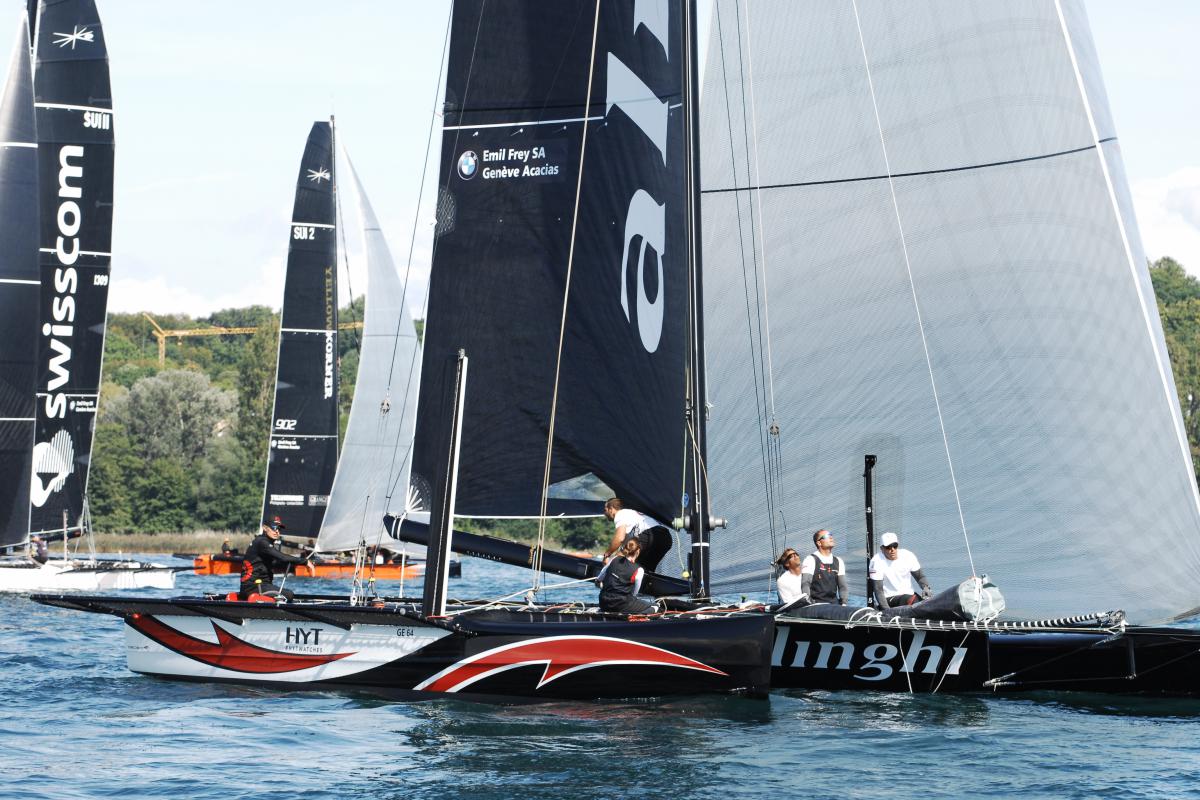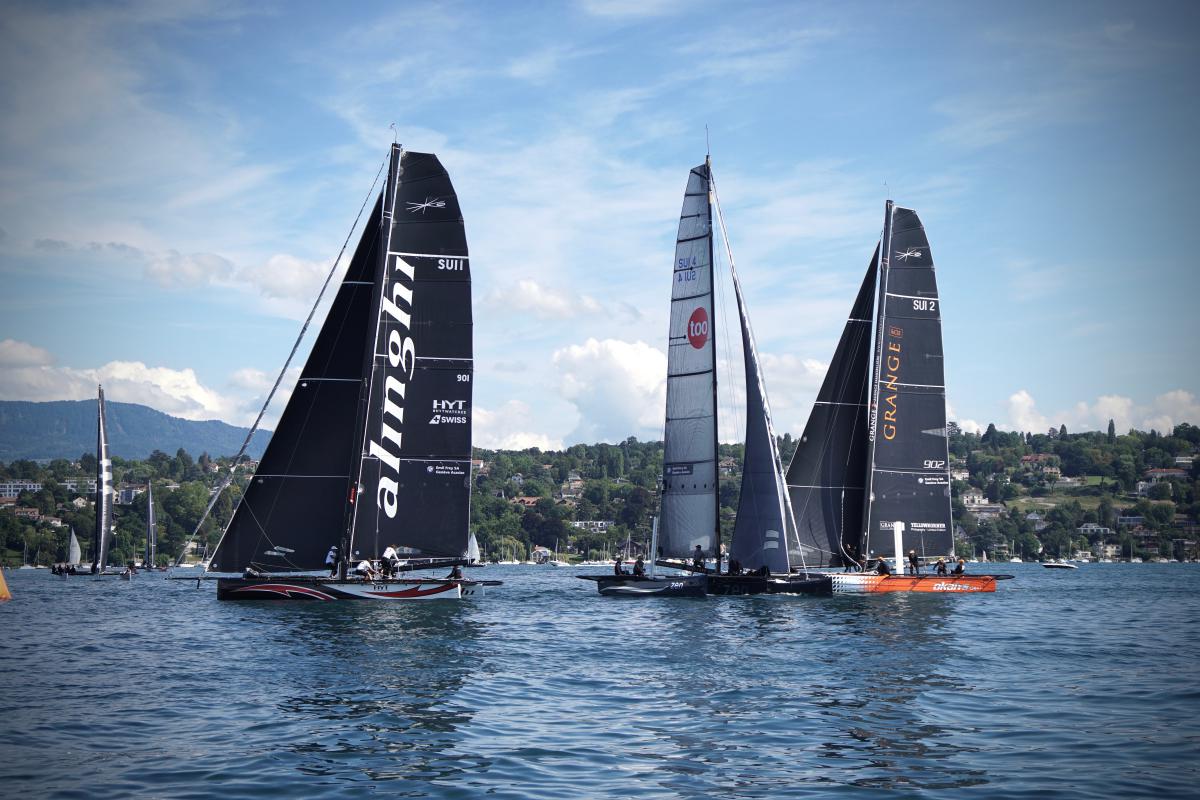 The red-white-and black Lac Leman multihull is entering the second half of the season in great and beautiful form, securing today, after the summer break, a victory in the sixth stage of the 2017 D35 Trophy, which was organised by the Geneva Yacht Club. Having recorded two race wins and two second places, the team dominated amidst various wind ranges. 
Special mention must go to the young Arnaud Grange (15 years of age), who was at the helm of Okalys. He and his crew recorded a superb second place, while Zen Too occupied the third step of the podium.
Ernesto Bertarelli said: "I was unable to be onboard for the Bol d'Or Mirabaud and the GC32 events this summer. It's therefore really satisfying to be here, to find a team at the top of its form and to achieve such a good result."
For Nils Frei, who spent his summer on the GC32 in the Extreme Sailing Series, returning to the D35 required some adaptation in terms of way of sailing: "The sails are a little bigger than the GC32, so there's more effort, but less maneuvering around the marks. There's some compensation, though.
To have this weekend's result, however, we've got to say that the transition from one boat to another went rather well!"
There is now a few days of rest for the team before they return to the lake for Act 7 of the D35 Trophy in the Alinghi Grand Prix of Crans-Près-Céligny (from 8 to 10 September).
 
Overall standings from Act 6 – Open du Yacht Club :
1st - Alinghi: 4 points
2nd - Okalys: 8 points 
3rd - Zen Too: 10 points
4th - Ylliam Comptoir Immobilier: 11 points
5th - Racing Django: 13 points
Click here for more results and the overall standings of the Championship after six Acts.
Hashtags for the event
#GoAlinghiGo  //  #D35Trophy
To find out more
d35trophy.com
If you want to know more about how to follow the racing, about Alinghi's team, or just about this regatta in general, you will find all that you need in this news story.
Photo credits: Alinghi