A victory as the D35 Trophy resumes
1 September, 2019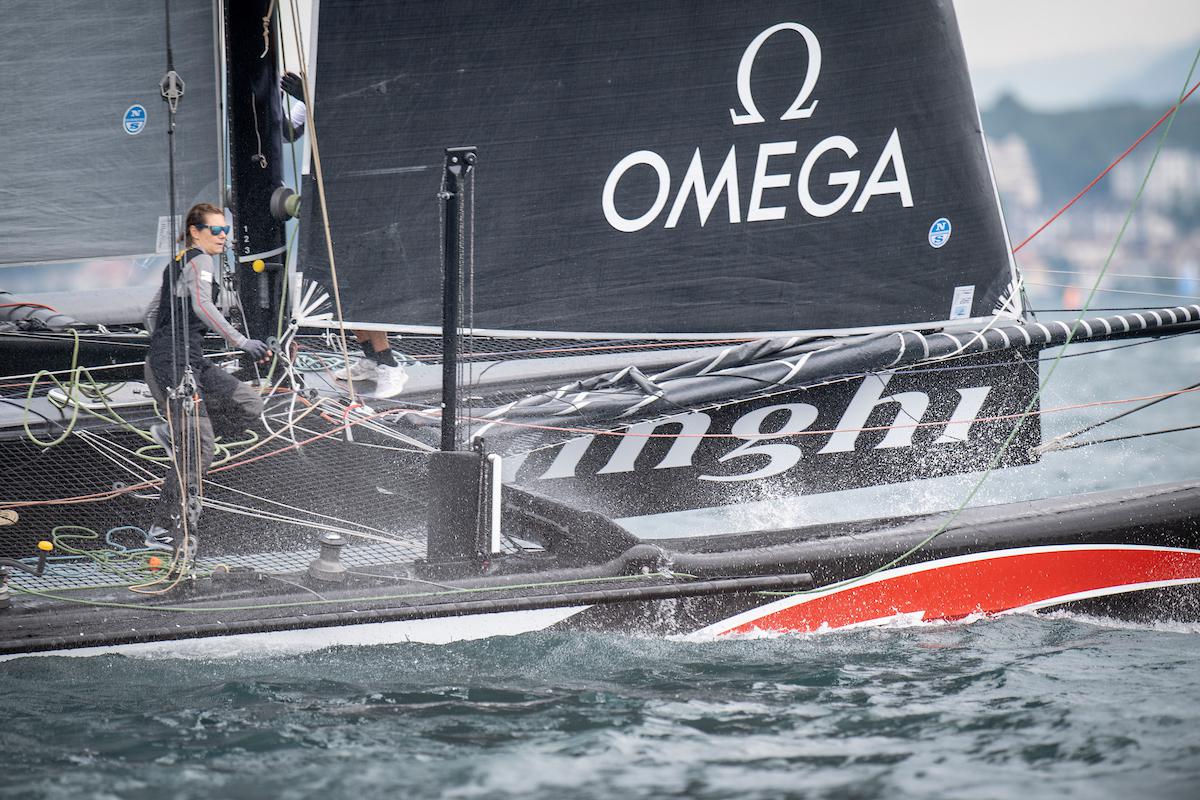 After the summer break, the D35 Trophy returns for three end-of-season events throughout September. The Club Nautique de Versoix has just completed its organisation of a 16th Grand Prix...in 16 years of the D35 Championship! After six races, Alinghi took the win (8pts) ahead of Ylliam-Comptoir Immobilier (14pts) and Realteam (15pts). Following were Okalys Youth Project, Cabestan and Eleven Sailing Team, tied for points (twenty-two). Zen Too closed the racing a point behind.
As highlighted by Bryan Mettraux in his interviews on social media afterwards, this win marks a faultless record for the team in the Grand Prix format so far, with Alinghi winning three from three in 2019.
Nils Frei, mainsail trimmer said: "When you look at the points at the end, it seems that it was comfortable, but that doesn't tell the whole story. The margins of victory were decided at the first crossing of the boats, or at the windward gate. It was tight!
"We are happy to have sailed well. It was a nice regatta. We did well to get six races under our belt despite a bad weather forecast.
"Since the beginning of this season, my two roles (coach and sailor) have been different, but complementary. For sure, I enjoy the sailing, especially on these boats that we know very well. They are really made for the conditions of the lake."
At this stage of the season, Alinghi leads the trophy, three points ahead of Ylliam-Comptoir Immobilier and eight of Zen Too.
The team continues its racing next weekend with the 6th stage of the D35 circuit on the Crans-Près-Céligny side for the Alinghi Grand Prix, which will also see the youth series of the Nacra 15 catamarans taking place.
Grand Prix de Versoix, ranking after six races (the worst score being withdrawn):
1st - Alinghi: 8 points
2nd - Ylliam-Comptoir Immobilier: 14 points
3rd - Realteam Sailing: 15 points
Click here for all the results.
To find out more
d35trophy.com
#GoAlinghiGo #D35Trophy
To find out more about how to follow the racing, the team composition and the circuit in general, find the event recap by clicking here.
Photo credits
©Loris Von Siebenthal