An almost faultless display
20 May, 2017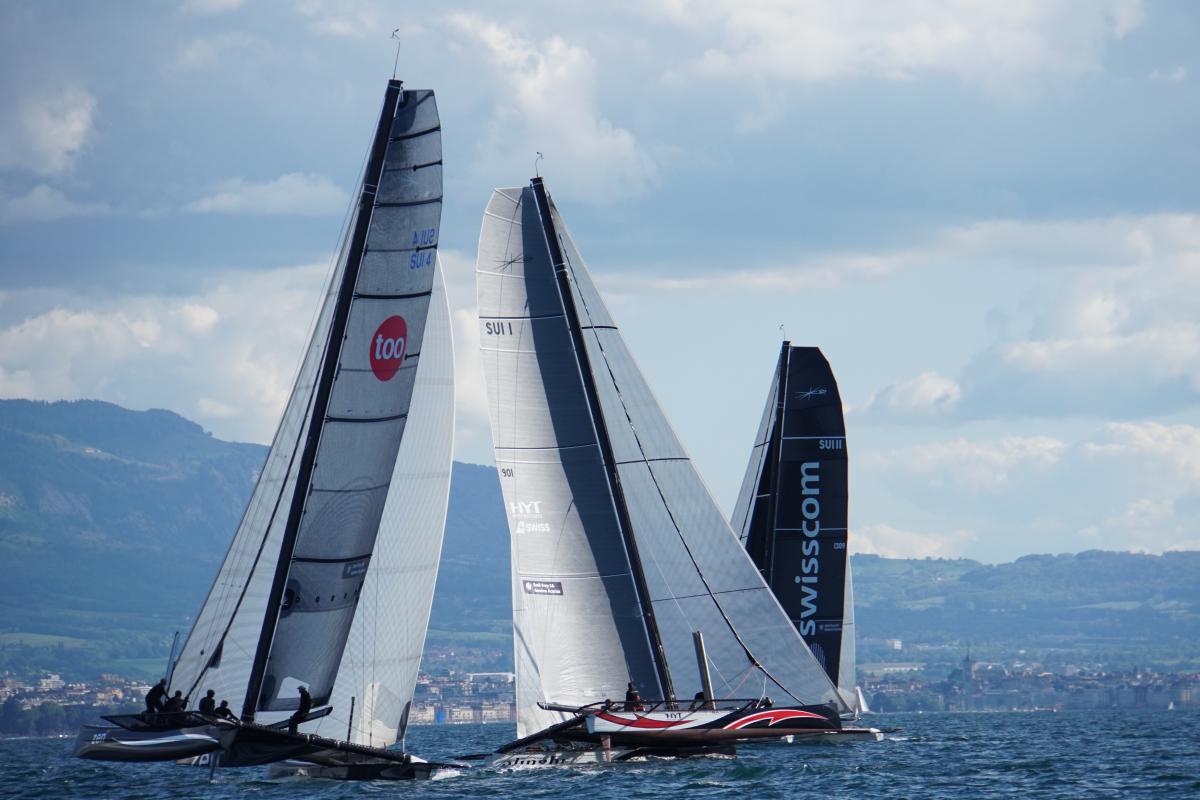 Having won the opening round of the 2017 D35 Trophy, Alinghi headed into the Open de Versoix full of confidence. On Day 1, the wind had nearly refused to play ball, with the result that only one race could be run. In that race, however, the team managed to dominate. Having started on the port side and found the breeze before the rest of the fleet, Alinghi crossed all of their competitors and secured the win having been in front throughout.
That form continued today on Day 2, with a display from which the team can take great pride and pleasure. The day's first race, saw the team's tactics pay off, securing a second win in a row. That was something – narrowly - not to be repeated in the next race, but a commendable second-place finish was followed by another first in the third race of the day. The only slight blot on the copybook was the last race of the day, in which the team made some mistakes. Nonetheless, it was a fantastic day for Alinghi, who lead the fleet conveniently heading into tomorrow's final day of this Grand Prix and who will approach it looking to make it two victories from two. Allez Alinghi!
Results after day 2
Alinghi: 5 points
Mobimo: 11 points
Zen Too: 15 points
Ylliam Comptoir Immobilier : 16 points
Okalys: 16 points
Swisscom: 17 points
Racing Django: 18 points
Realteam: 24 points
To find out more
d35trophy.com
If you want to know more about how to follow the racing, about Alinghi's team, or just about this regatta in general, you will find all that you need in this news story.
#GoAlinghiGo