The close of the 2017 season
29 November, 2017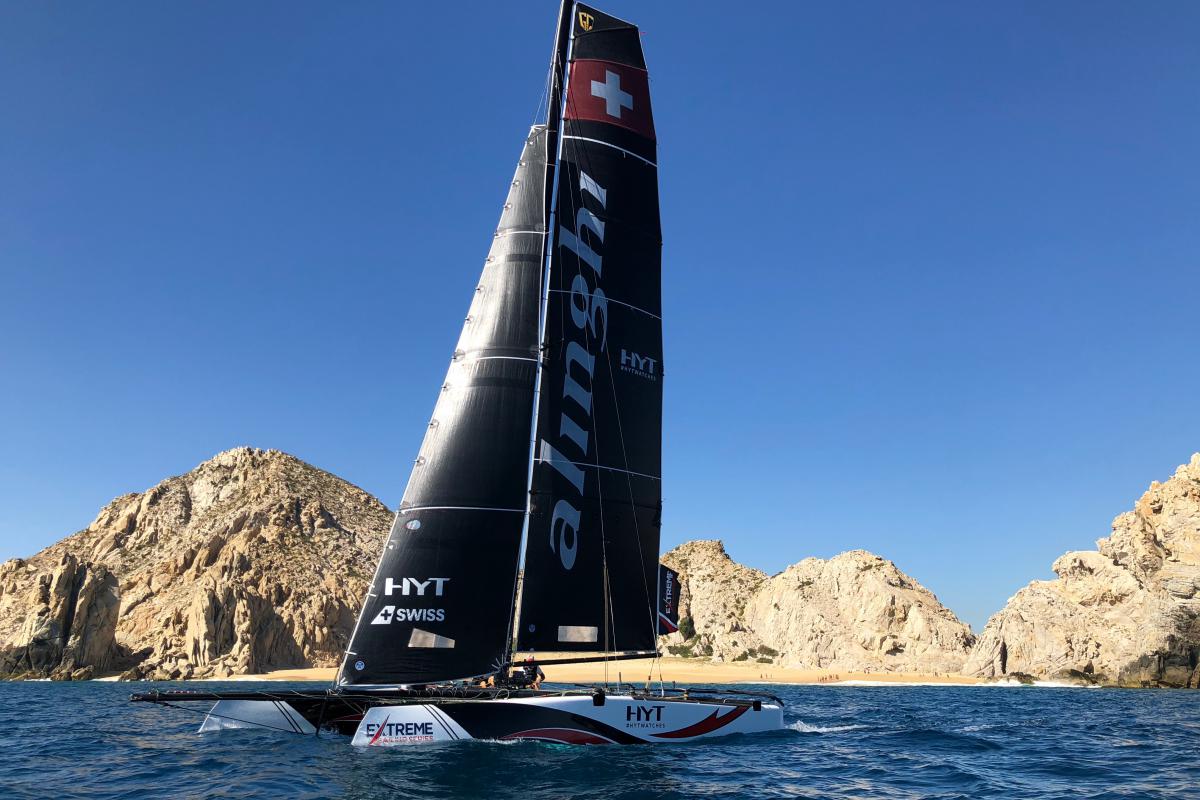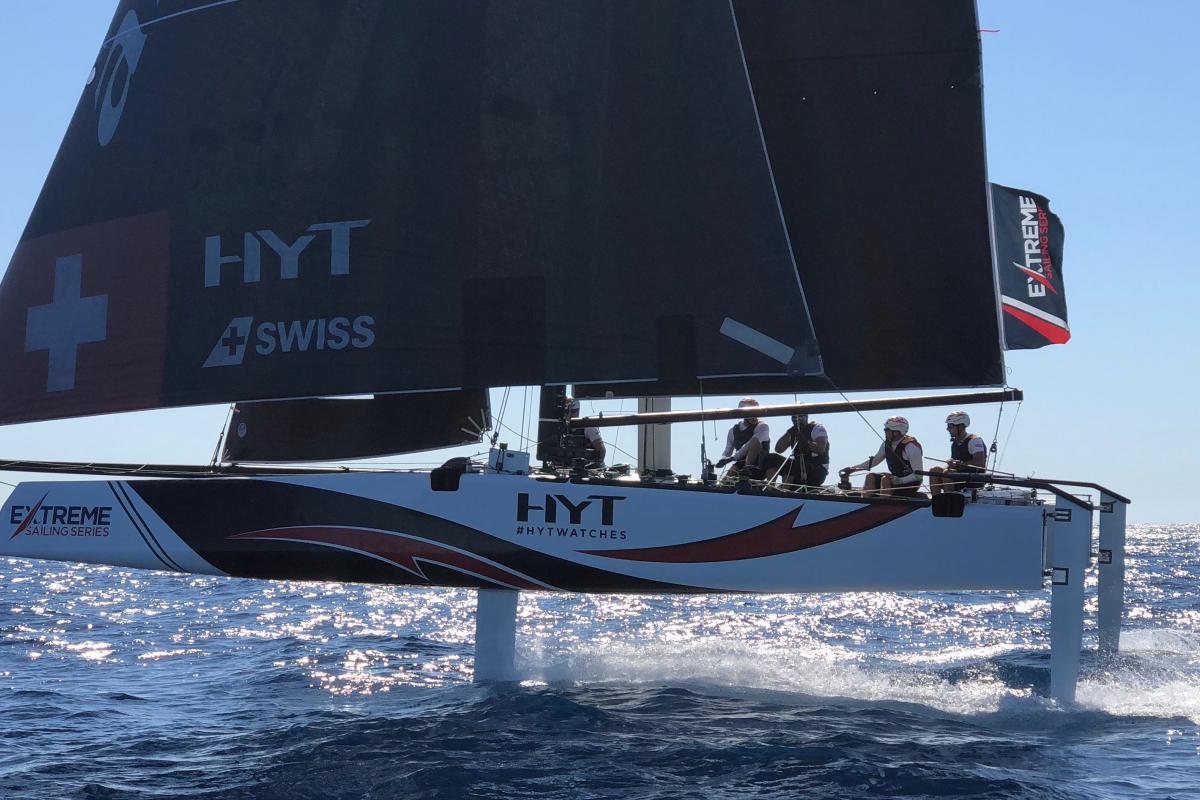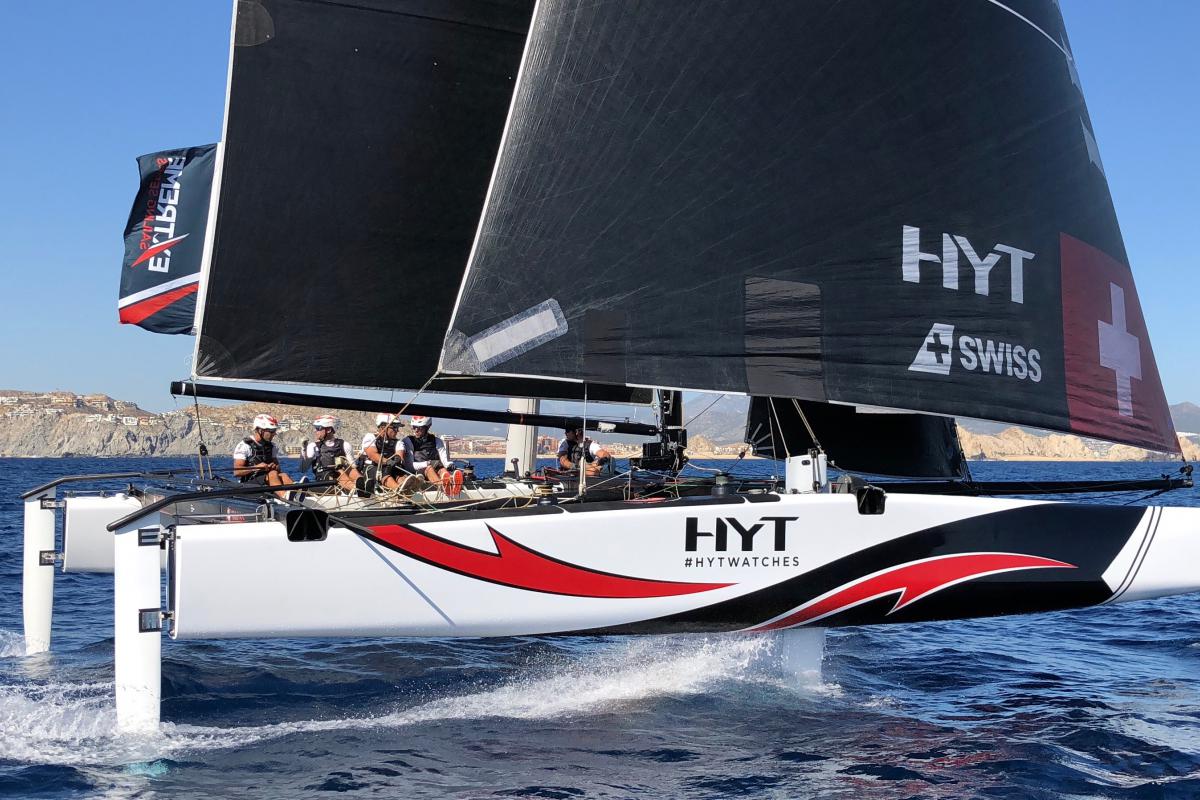 With one day to go before the start of Act 8, the final leg of the 2017 Extreme Sailing Series, the eight teams were honing their preparation under the Mexican sun in Los Cabos, which lies on the Pacific side of the southern tip of Baja California. 
Alinghi sits in third place overall, six points behind SAP and one behind Oman Air. Mathematically, therefore, the championship is still in play for the Swiss, especially as there are double points awarded for this last Act.
To repeat their 2016 victory, Alinghi will need to finish ahead of SAP by two clear places and also finish above Oman Air. It will, of course, be a tough ask, as the Danes are very much the team to beat at the moment, having won the last two events. However, given a weather forecast of light conditions, nothing is taken for granted and the whole team is more than ready to take-up the challenge.
To follow the races, which will be held from Thursday to Sunday from 2-5pm local time (UTC-7, 8 hours less than in Switzerland), there are several options:
Live
> via our website (races modeled in 3D on Thursday & Friday, then broadcast live on Saturday and Sunday)
> On Twitter @alinghiteam (results published after each race with a few photos and short video clips)
Watch on demand
> On Facebook and Instagram for video interviews and photos
> On our website for the daily recap and the replay of the races
Live scoring as the races progress will be available here.
 
Hashtags for the event
#GoAlinghiGo  //  #Extremesailing
To find out more
www.extremesailingseries.com
If you want to know more about how to follow the racing, about Alinghi's team, or just about this regatta in general, you will find all that you need here.
Video #BehindTheScenes…What happens every morning in and around the boat?
To watch João's interview, which took place in and even under the water :-), click here.
Photos credit ©Alinghi