A complicated day, but still in contention
9 June, 2017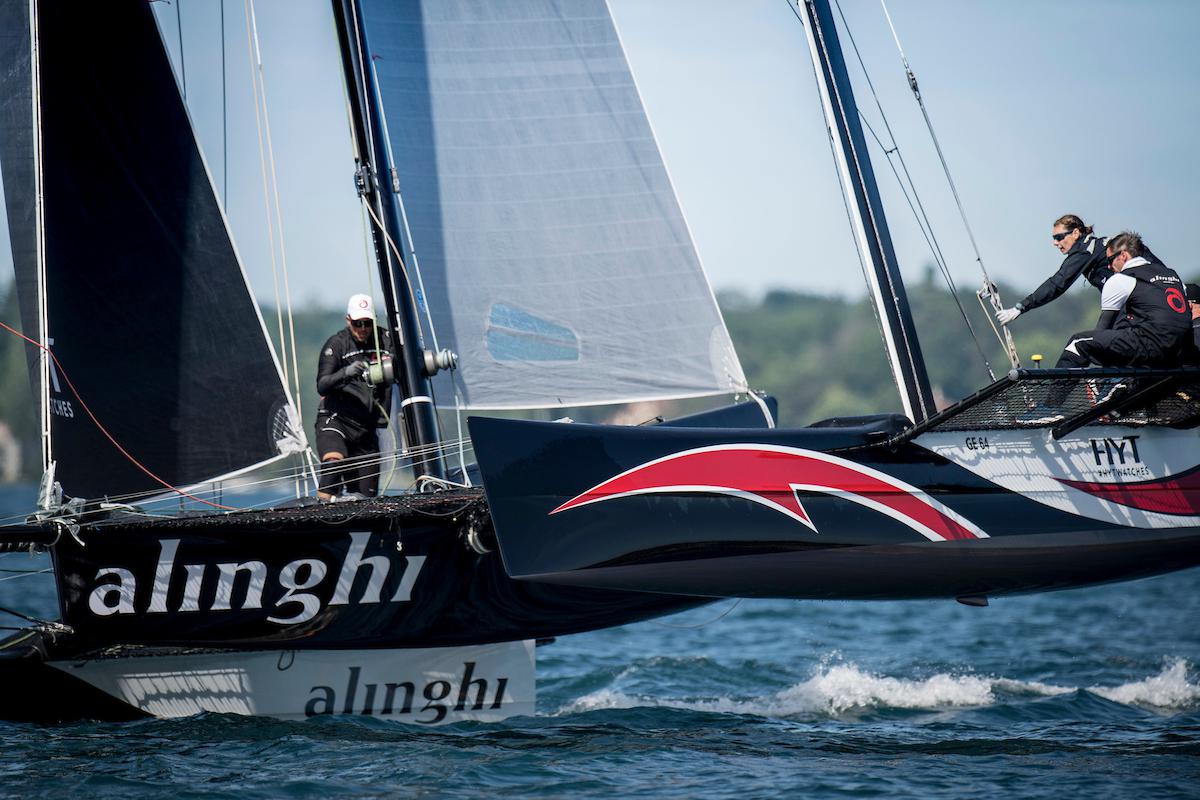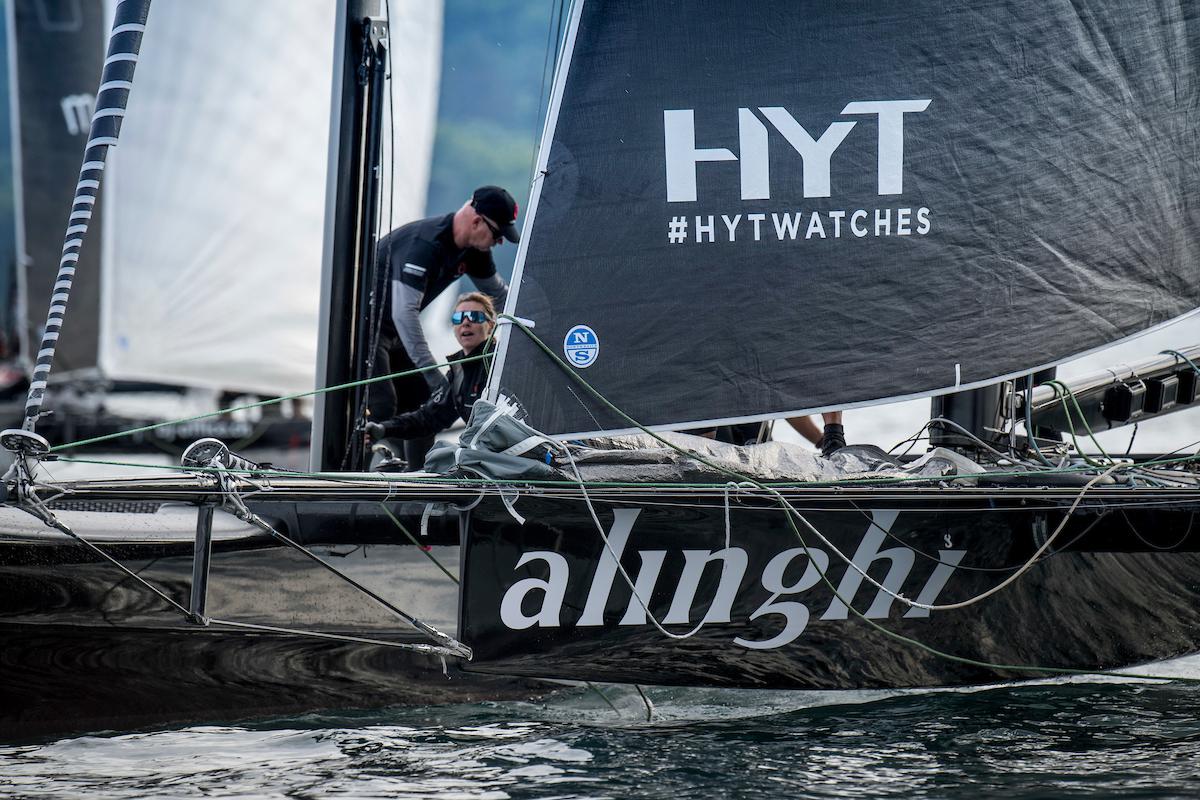 Alinghi finished the first day of the Realstone Grand Prix in third place, five points behind the leader Ylliam - Comptoir Immobilier.
The race committee were successful in launching six races between 15:30 and 19:00, taking advantage of the western flow of 9 to 13 knots of wind. The team's famous black, white and red multihull did not shine in quite the way that it had in the season's previous races, with a premature start and tricky conditions being just two of the factors that the crew, who described the day as difficult, had to deal with.
"Things were not easy," said Yves Detrey. "We had a bit of trouble finding the right trajectories, taking the right shifts (reading the wind), so it's not a memorable day in terms of performance. There is not much difference in points between us and the race leader, and we are third in the provisional standings tonight. We will have Sunday's races to fix things and to get back on track."
The schedule for Saturday is one that is absolutely synonymous with classic Lake Geneva racing, with a start time for 13:00 no matter which wind conditions. Asked about his view about the racing tomorrow - the Genève-Rolle-Genève, the first of the two major D35 Trophy races taking place - Alinghi's bowman pointed out that a capricious weather could be expected: "It's going to be a long race of light wind, but we're used to it."
Follow this link to watch Yves's interview.
General standings after 6 races (the worst score being discarded):
1st - Ylliam-Comptoir Immobilier : 2-2-2-6-2-1 = 9 points
2nd - Swisscom : 4-3-4-2-1-2 = 12 points 
3rd - Alinghi : 1-5-3-4-3-3 = 14 points
4th - Realteam : 7-6-1-3-4-9 = 21 points
5th - Racing Django : 5-4-5-1-8-8 = 23 points
Find all the results at: http://d35trophy.com
 
Hashtags for the event
#GoAlinghiGo  //  #D35Trophy
If you want to know more about how to follow the racing, about Alinghi's team, or just about this regatta in general, you will find all that you need in this news story.
Credit for photos
© Loris Von Siebenthal