D35 Trophy: A second win!
22 May, 2018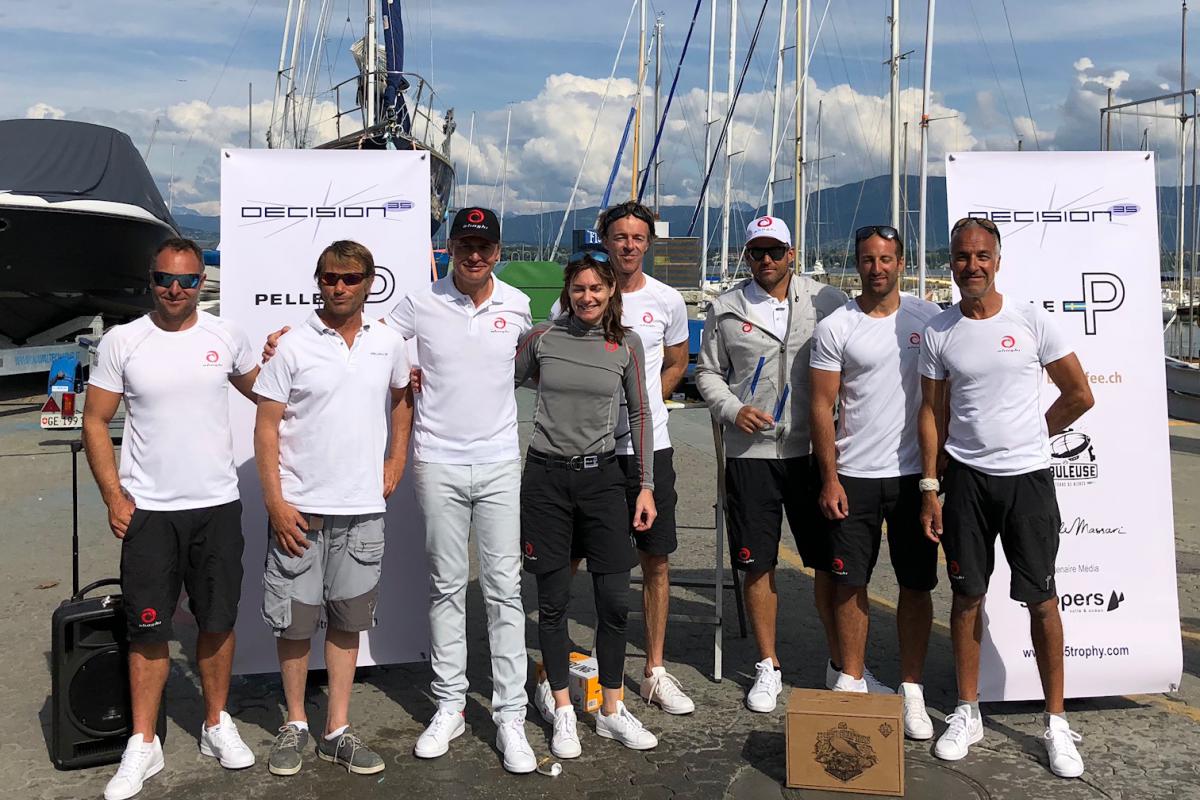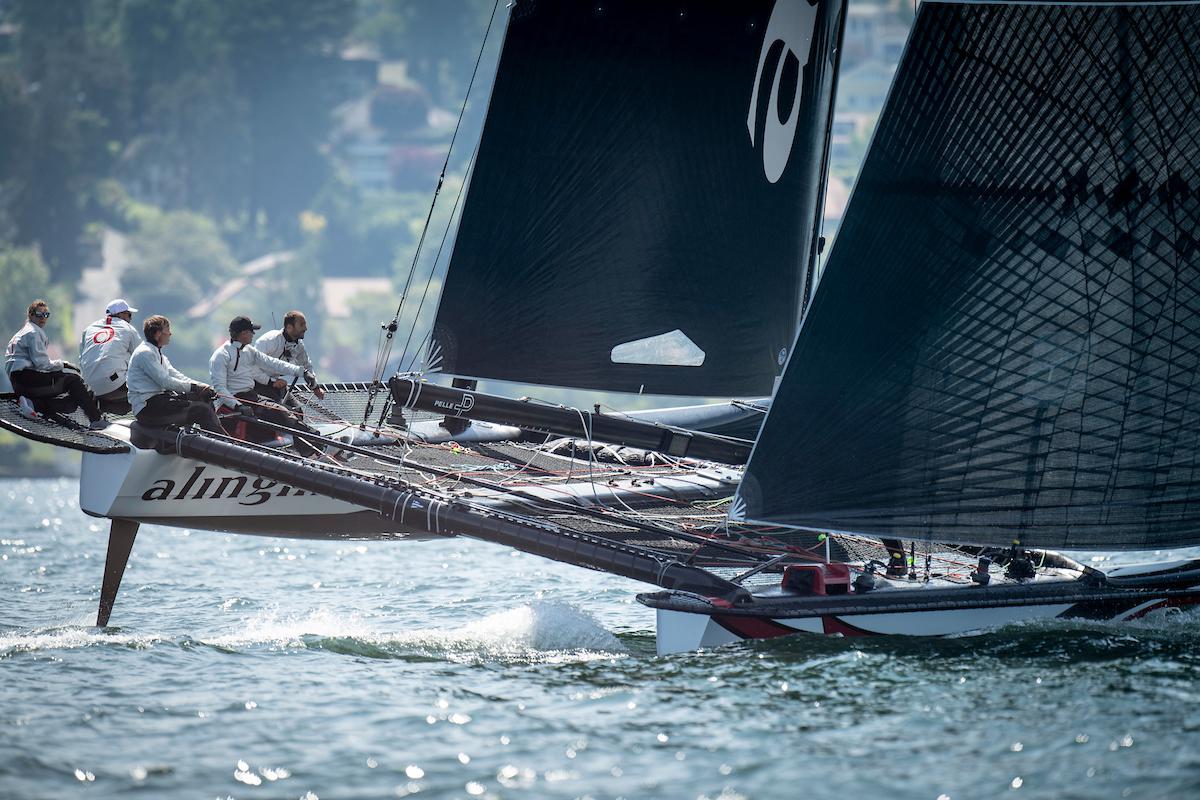 Following on from the opening Grand Prix, Alinghi secured another 'Lac Leman' victory at the Open de Versoix. Over the regatta of ten races – sailed amid shifty wind, blowing five to 12 knots – the team won four and finished second three times.
Nicolas Charbonnier, tactician, said:
"Friday aside, we had great conditions for this Open de Versoix. The key to this event was to keep picking-up points and not to give-up, especially if we had set-backs. The fleet was packed and every mistake was seized upon. Once, we reached the top mark in third place, but ended up, because of a positioning error, in seventh. Another time, we lost our advantage because of a manoeuvre, first to a rival boat and then to most of the fleet. Everything comes down to the smallest detail.
"For the coming Grand Prix, we'll have to keep paying attention to these details and continue to sail at the highest level. But I'm not going to say what we're looking to improve specifically, so as not to give our competitors our secrets!"
Arnaud Psarofaghis, mainsail trimmer, also noted the increase in the general level of the competition: "The fleet is becoming way closer in terms of performance levels and it shows in the results – three boats finished on equal points! Looking ahead, one of the things we will look to work on is our decision-making at the gate (stage of the race where we can choose between two marks before starting the next leg). Essentially, if we are aiming for a particular side of the race area, we need to be able to accept the bad air and also the proximity of the other boats that have chosen the same mark to keep in touch with the fleet."
Alinghi head to Lake Garda this Tuesday for the GC32 World Championship (24-27 May).
The D35 resumes on June 1st and June 3rd, again in Versoix for the Grand Prix. The Genève-Rolle-Genève, the first Lac Leman classic, will take place on the 2nd of June.
Click here for the general ranking of leg 2 after 10 races.
To find out more
d35trophy.com
Event hashtags
#GoAlinghiGo // #D35Trophy
If you want to know more about how to follow the racing, about Alinghi's team, or just about this regatta in general, you will find all that you need in this news story.
Credit for photos
© Loris Von Siebenthal