A day of sport on foils
21 October, 2017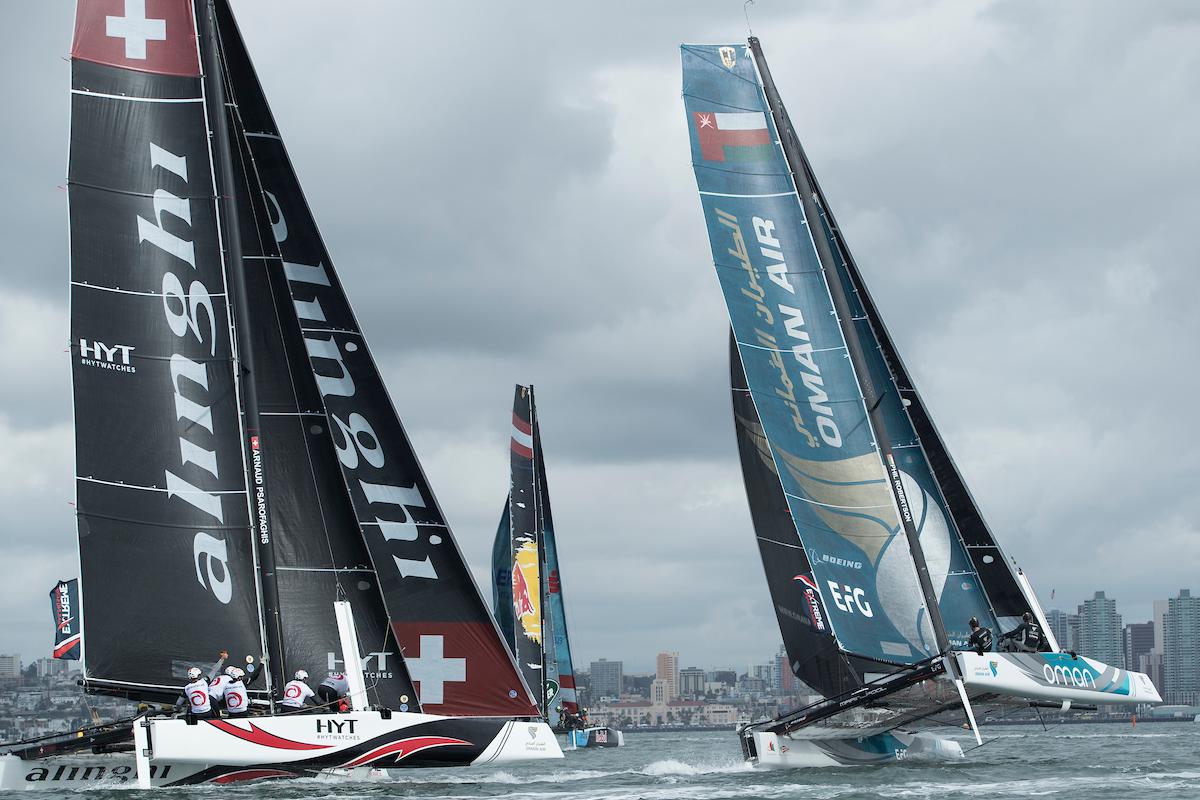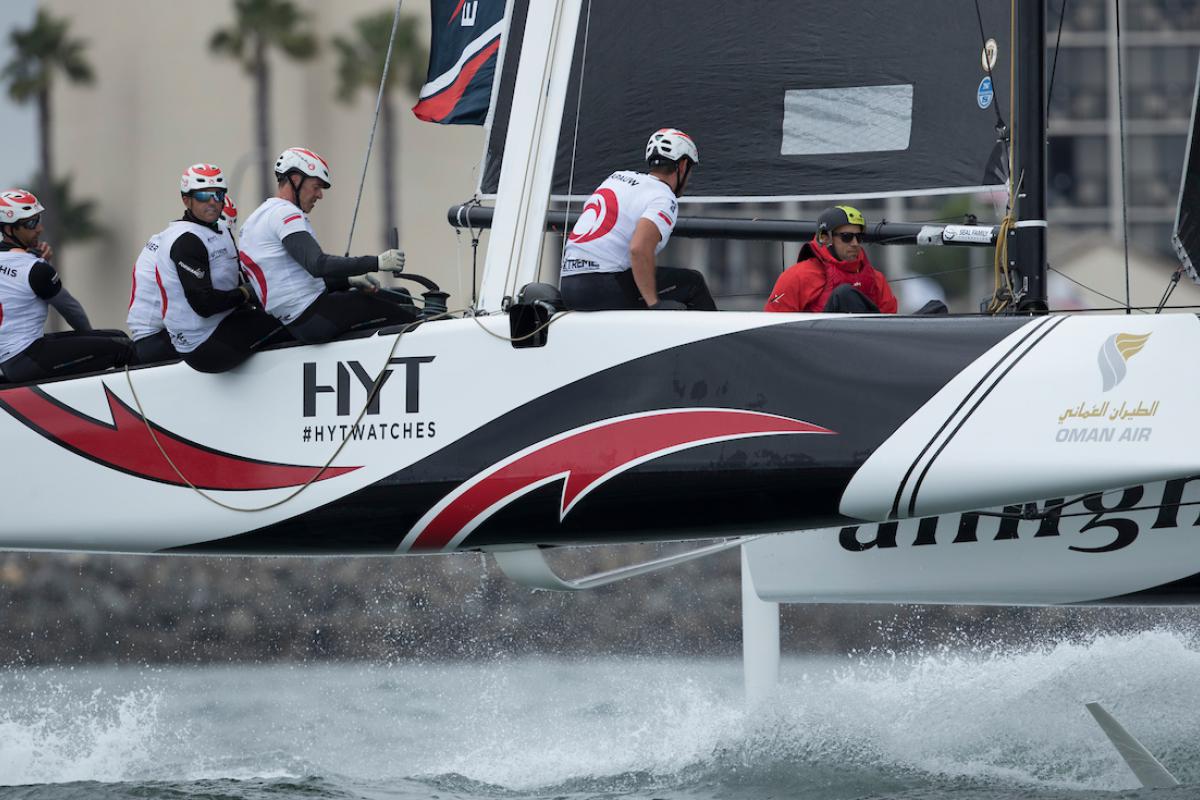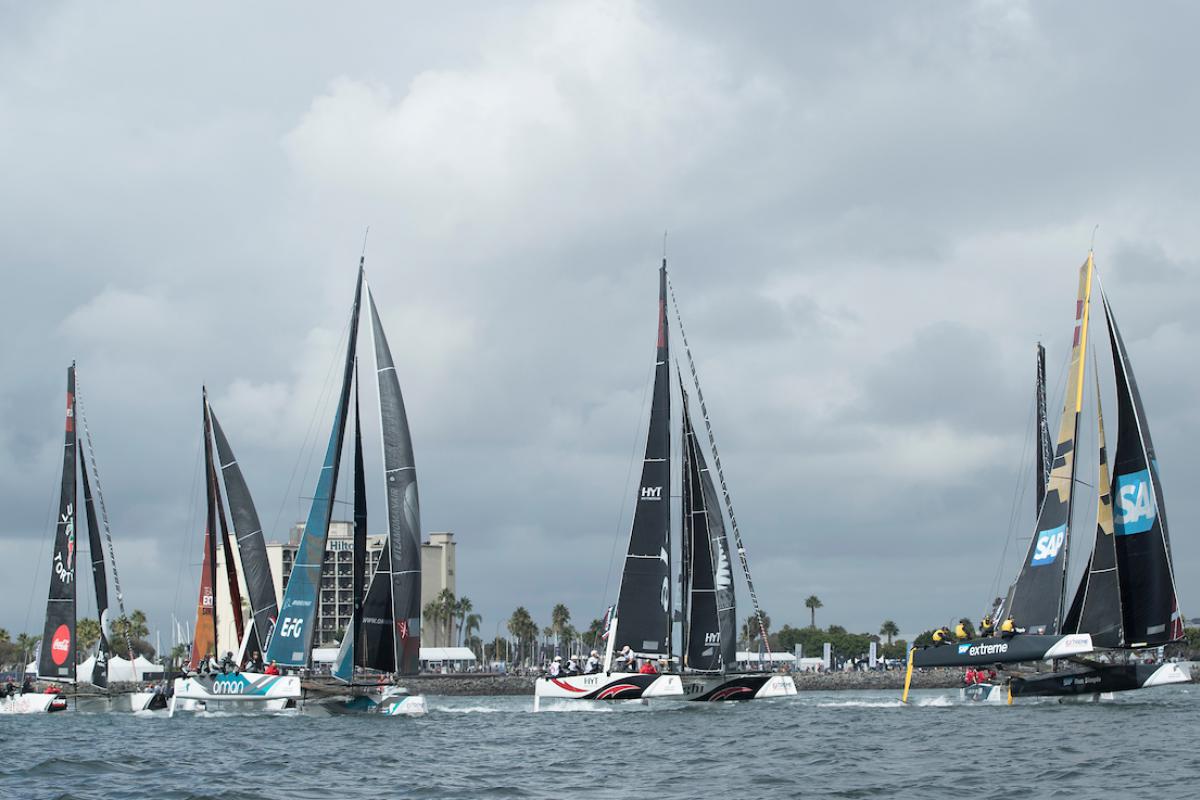 At the end of a session like today's, sailors return to the dock somewhat tired after six intense races. But what a pleasure to see these boats performing at full speed once up on their foils. To sail in such conditions, you have to be precise and coordinated. Every mistake, no matter how small, is immediately punished.
Tim Lapauw, trimmer and foil regulator said:
"It was a good day for us. SAP is close behind us but we are still ahead, that's what counts in the end. After they, we signed for the second best performance of the day. The wind was blowing between 11 and 16 knots, often irregular in direction, which gave a hard time to Nicolas, our tactician. We are just a little disappointed with our last race of the day because before this one, we were five points ahead of second place. But a bad maneuver made us lose some points."
Click here to watch Tim's interview in its entirety.
Halfway through the event, Alinghi is ahead of the Danes of SAP Extreme Sailing Team (our direct competitors for the championship win). The English of Land Rover BAR Academy made a strong impression yesterday, but seemed less comfortable in the later conditions and lie 4th tonight. Oman Air took the opportunity to grab the provisional 3rd place.
The action will resume tomorrow at 2pm local time (UTC-7 = 9 hours behind Swiss time), which you can follow live or on demand by clicking here.
Find the overall standings in San Diego here.
Hashtags for the event
#GoAlinghiGo  //  #Extremesailing
To find out more
www.extremesailingseries.com
Photos credit ©Lloyd Images
If you want to know more about how to follow the racing, about Alinghi's team, or just about this regatta in general, you will find all that you need here.