A double whammy!
17 June, 2018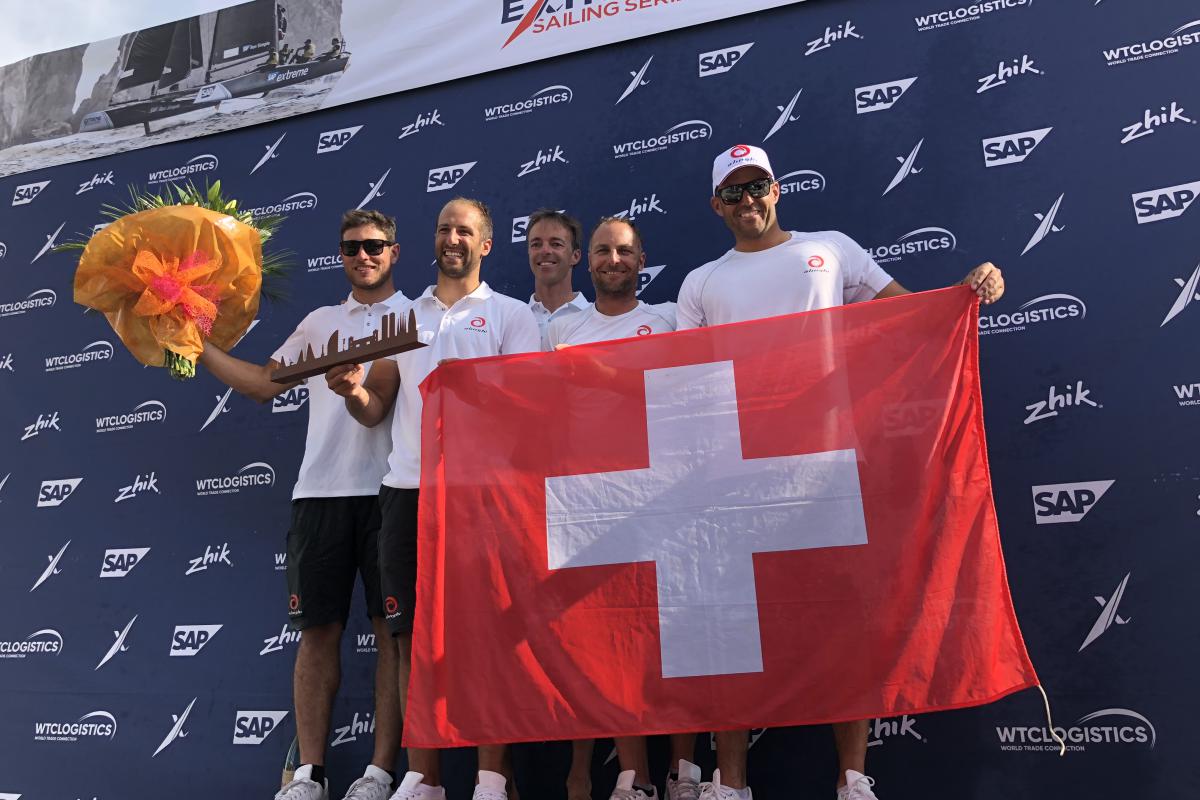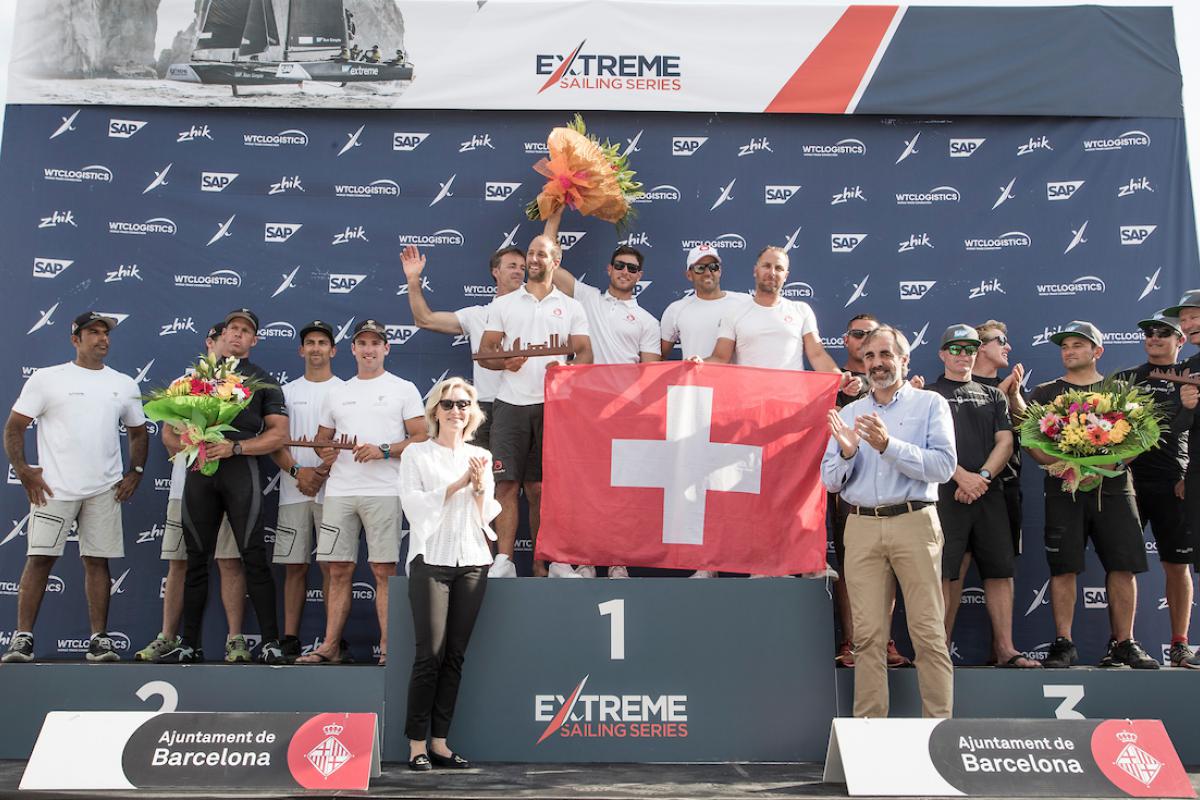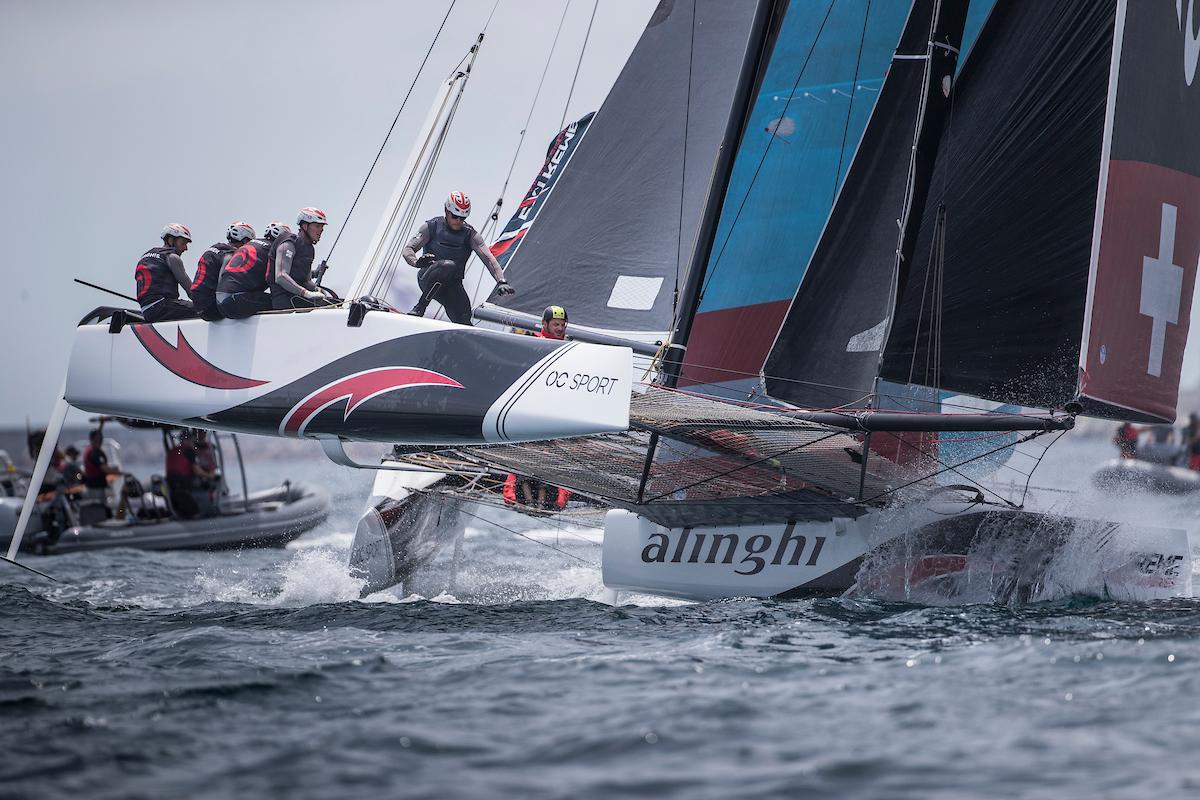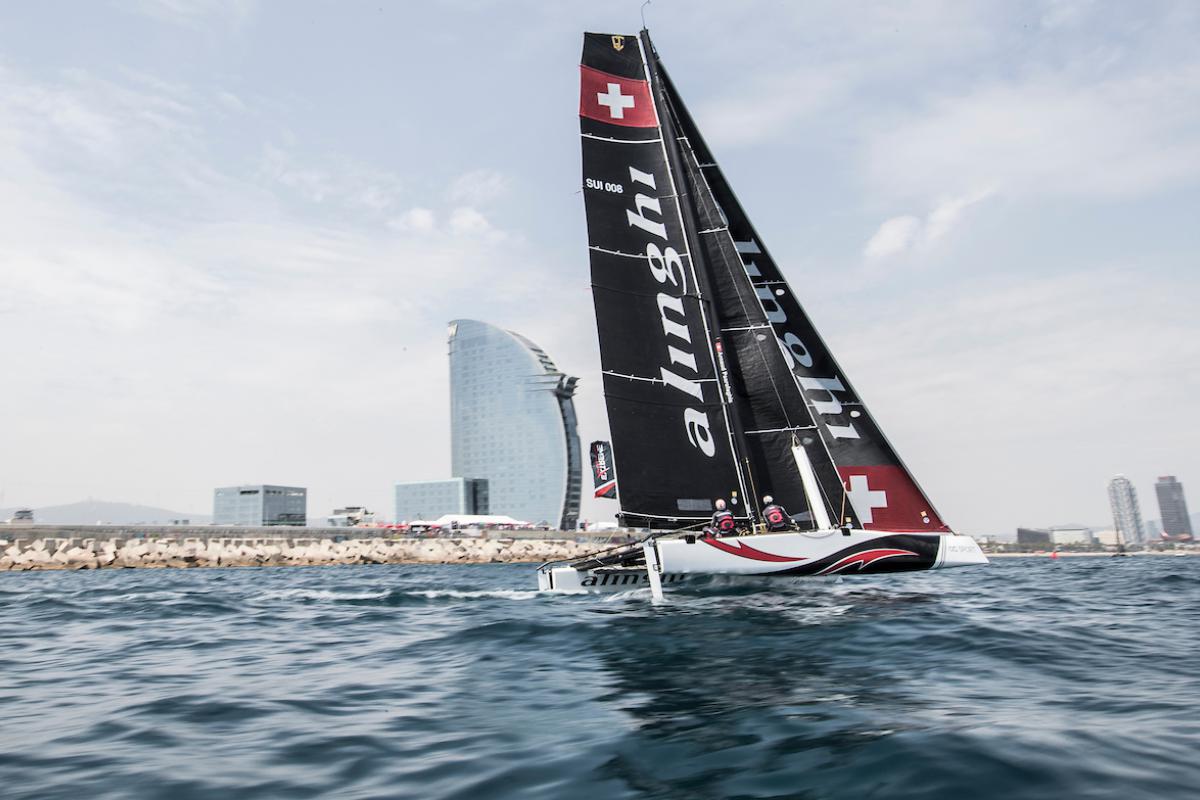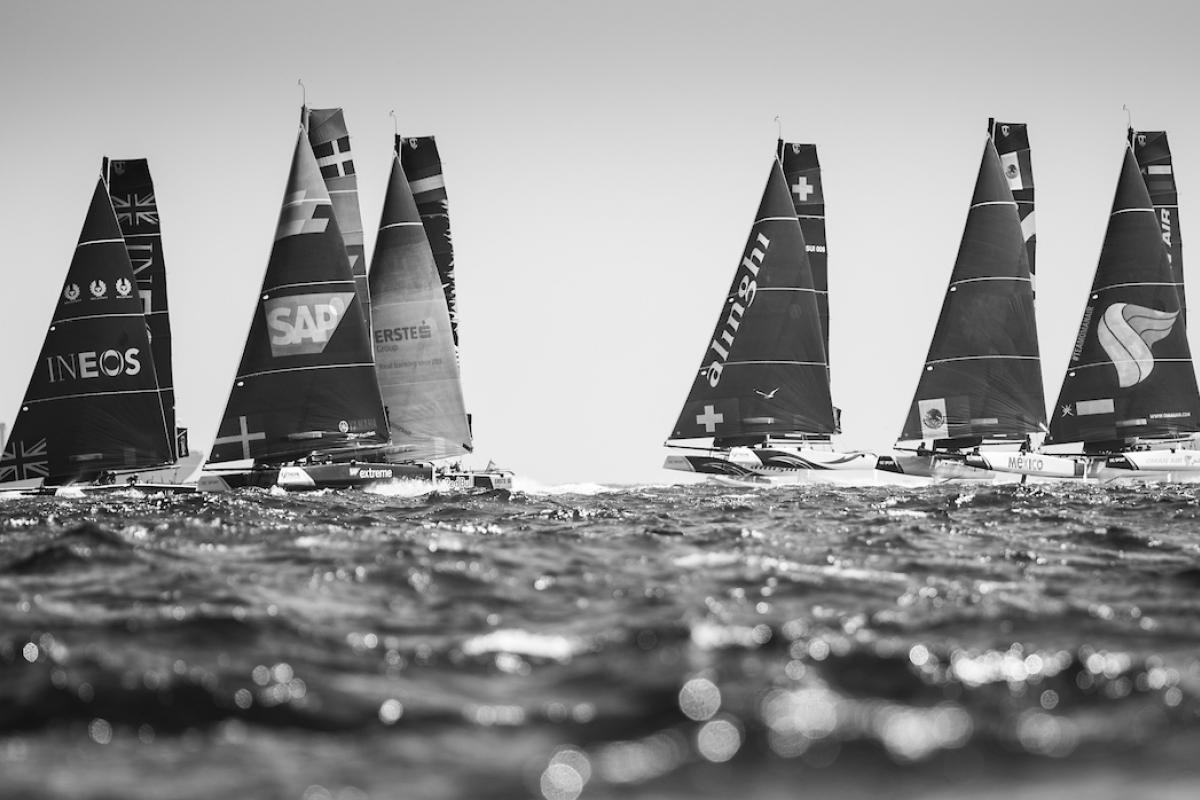 By winning Act 3 ahead of Oman Air, with SAP finishing third, Alinghi has taken command of the 2018 Extreme Sailing Series championship.
For four days, Barcelona offered great sailing conditions to the seven teams competing against one another.
After 26 races, including 12 won by the Swiss, Alinghi had the luxury of winning the Act before the last race, even though that race was a double-pointer.
Yves Detrey explains the end-game strategy:
"We took advantage in the last race, in which we knew our win was secured, to disrupt SAP and ensure Oman Air finished ahead of them with a boat to spare. Achieving that result means that the points from this Act see us leapfrog SAP in the overall championship standings."
"Layline"...what does it mean?
Our tactician, Nicolas, explains more, click here!
The team look forward to seeing you again from July 5 to 8 in Cascais for Act 4 of the 2018 Extreme Sailing Series.
Click here for the general ranking of Act 3 after 26 races.
Event hashtags
#GoAlinghiGo // #Extremesailing
To find out more
extremesailingseries.com
If you want to know more about Alinghi's team or just about this regatta in general, you will find all that you need here.
Photos credit: Lloyd Images