Off to a flying start with our foiling hats on
17 March, 2018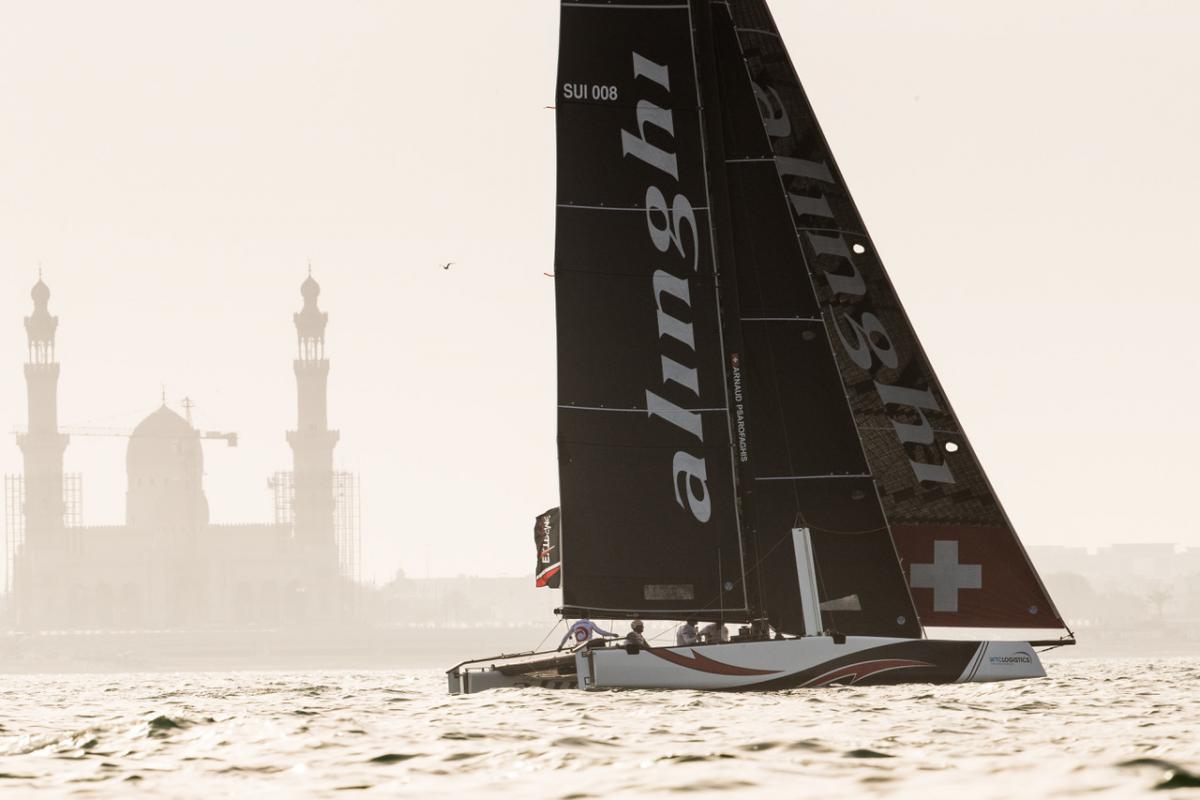 From the first run to the last – the 24th of this four-day Act - Alinghi led from the front, and all in various conditions. Indeed, the team started the final day with a lead of ten points.
After being closely trailed by Oman Air, SAP Extreme Sailing Team took-up the pursuit, managing to narrow the gap to just two small points going into the double-point-scoring last race. In other words, everything to play for.
 
Arnaud Psarofaghis, helmsman and co-skipper, said after having crossed the finish line:
 "In seven races today, this is the only time we finished in front of SAP, but it was the right time to do so!"
 
In four days of competition on the water of Muscat, Alinghi won five races, with SAP recording ten. However, Alinghi finished second 11 times and only missed the top-three four times, against eight for the Danes.
 
Yves Detrey, bowman, said:
 "The key is in the consistency, a mantra we have applied to the end. Today we had some difficult starts and situations, but we fought for absolutely every point and in the end it came down to the last race heat, as is often the case in the Extreme Sailing Series. This is the first time we have won the event in Oman. We are delighted with this start to the season!"
 
Tempted to jump aboard the GC32 on its foils just after crossing the finish line in the last race of the day? Find it here.
The team will see you again in two weeks on Lake Geneva to launch the D35!
 
Click here for the general ranking of Oman's Act 1 after 25 races.
Event hashtags
#GoAlinghiGo // #Extremesailing
To find out more
extremesailingseries.com
If you want to know more about Alinghi's team or just about this regatta in general, you will find all that you need here.
Photos credit: Lloyd Images