A hard day on the water, but confidence remains
22 July, 2017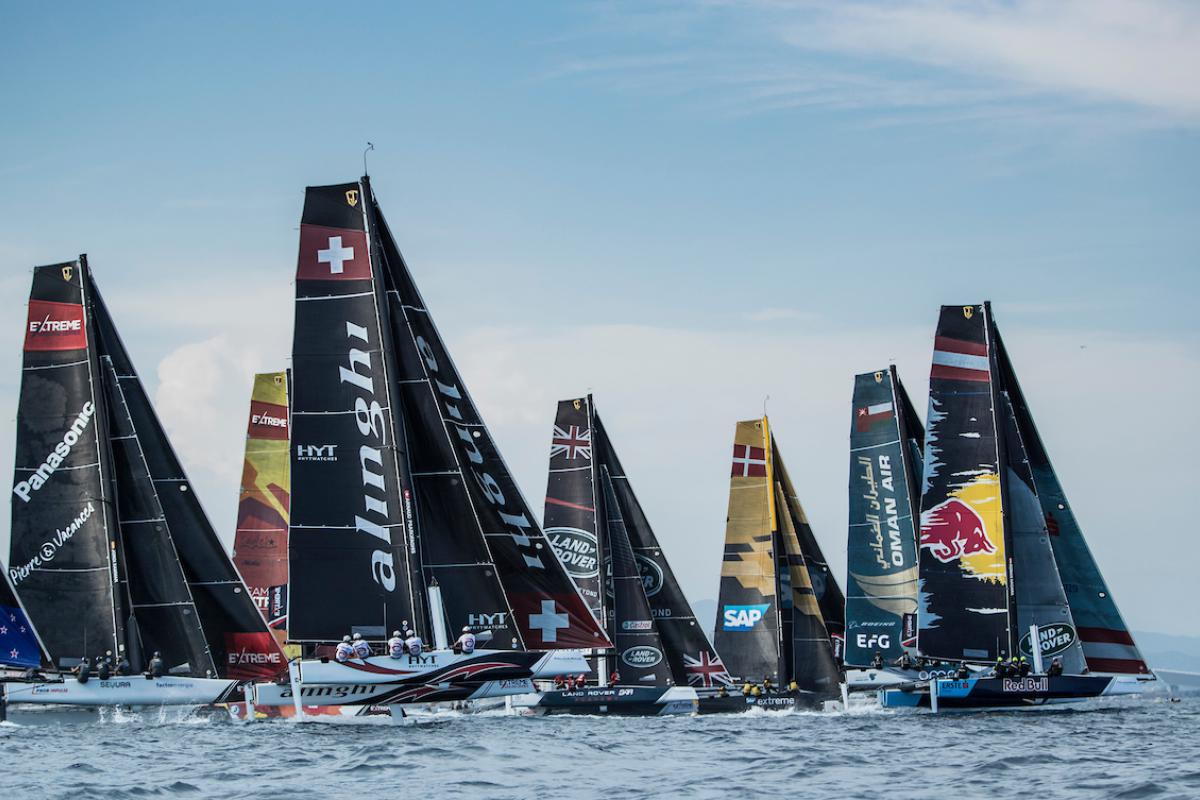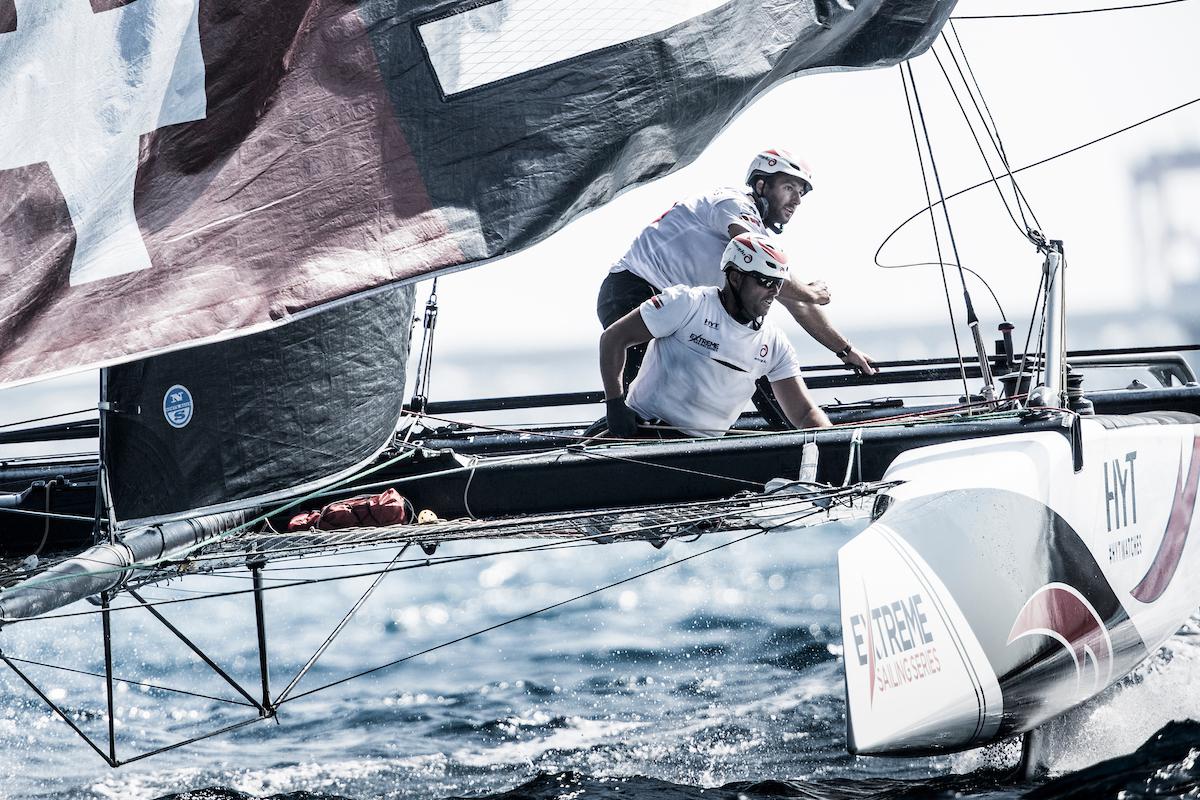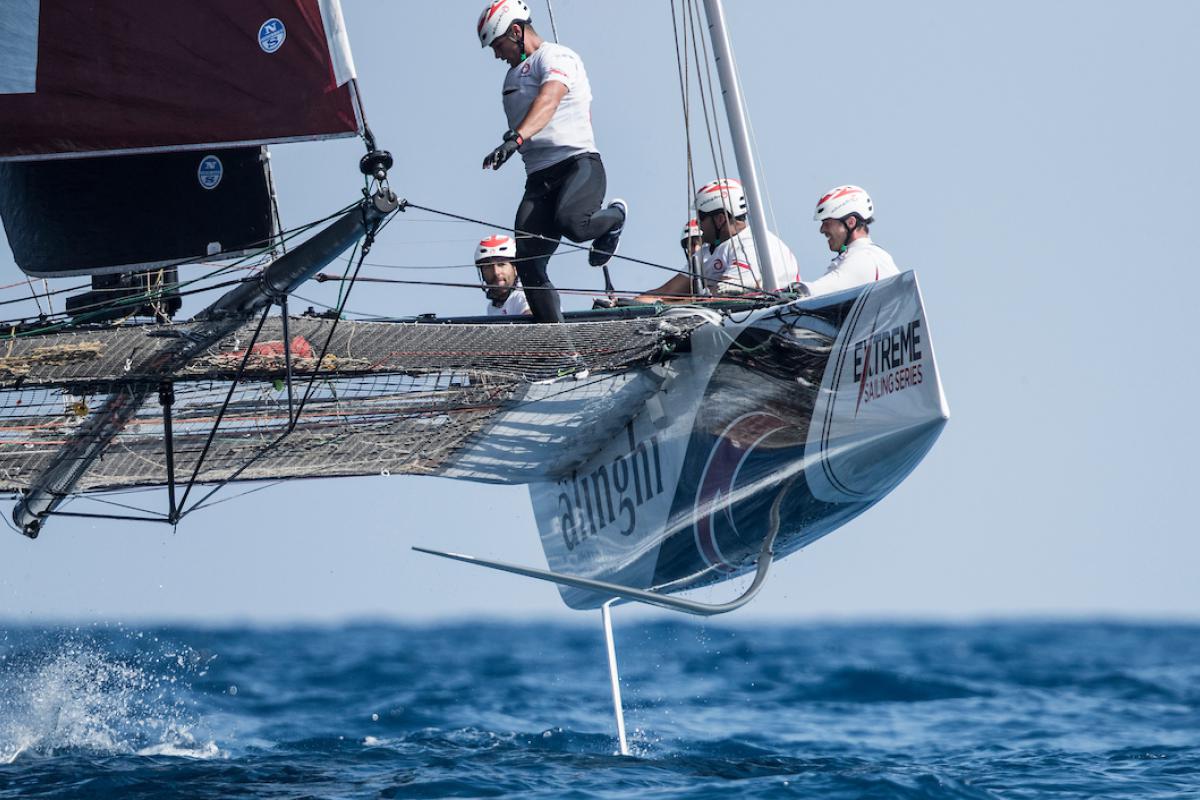 There are days when it's with you, days when it's not. Yesterday, Alinghi's performance was almost perfectly choreographed; today, it was much more complicated.
The team won one race, but in general things did not go to plan throughout the day. However, the team remained positive – "it happens, it's sport…"
The shame for the team was that such a day of misfortune came when a full ten races were run, meaning that they now train Oman Air, who have built a good gap at the top of the standings tonight. Red Bull and SAP Extreme, however, remain within the team's reach. All the more so given that favourable weather is expected tomorrow, which should allow up to six or seven races, with 70-80 points therefore up for grabs. With that in mind, the team remains, as ever, confident and pulling together.
Yves Detrey, Bowman:
"It was a difficult day for us, even terrible in places. Nothing seemed to go our way, but really we have nobody to blame but ourselves. Our starts weren't great and everything seemed to go wrong after that.
"For now, we need some rest because today was certainly challenging physically with ten races in 12 knots of wind and sometimes sailing upwind with the gennaker. We will have a good debrief in the morning and come back stronger for the racing in the afternoon."
Click here to view Yves' interview in its entirety.
See you tomorrow at 2pm (local time) for the last day of this Act 4, which you can also follow live (video & 3D graphics) by clicking here. At this same link, valid until Sunday morning, you can watch the replay of the racing from today.
Click here for the overall standings after 16 races
To find out more
www.extremesailingseries.com
Hashtags for the event
#GoAlinghiGo  //  #Extremesailing
If you want to know more about how to follow the racing, about Alinghi's team, or just about this regatta in general, you will find all that you need by following this link.
Photos credit © Lloyd Images