Madeira fulfills all of its promises
29 June, 2017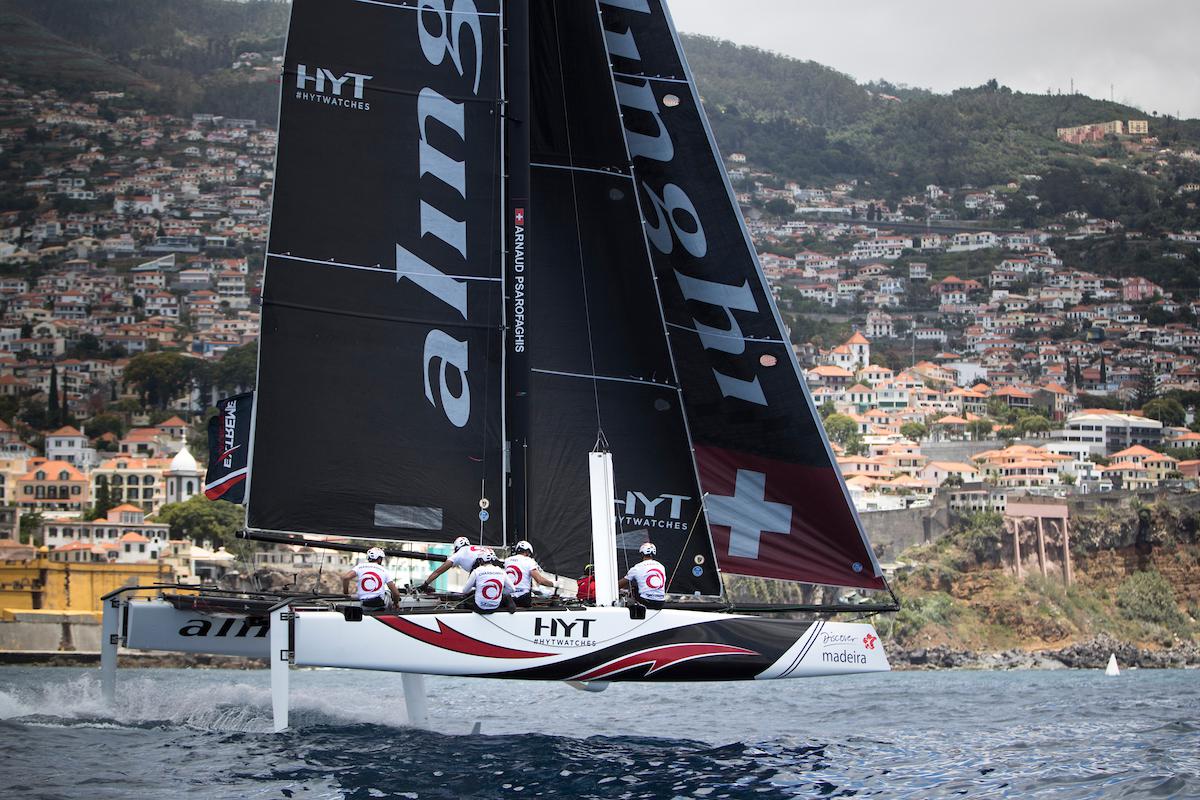 Seven international crews, a magnificent setting, some wind and six races run in front of hundreds of spectators. Such was the setting for the first day of the 3rd Act of the 2017 season.
However, in sailing and especially on the Extreme Sailing Series circuit, winning the day's first race does not necessarily mean that it's going to be an ideal day! Alinghi subsequently recorded two 5th places, one 4th, one 3rd and was then disqualified tonight on a 2nd place scored having been flagged over the line too early at the start of race 3.
 
The team stands in 4th position tonight, 11 points behind SAP Extreme Sailing Team, but as our bowman, Yves Detrey, says "It's not over until it's over!" And, given there are still three days in which to race under the Madeiran sun, that is very much the case.
Click here to view the Yves interview in its entirety. 
See you tomorrow at 2pm (local time) for the continuation of this competition, which you can also follow live with the 3D graphics displayed on our Facebook page.
For overall standings
www.extremesailingseries.com/results
 
Hashtags for the event
#GoAlinghiGo  //  #Extremesailing
 
If you want to know more about how to follow the racing, about Alinghi's team, or just about this regatta in general, you will find all that you need by following this link.
Photos credit
Lloyd Images