A mixed day
11 August, 2017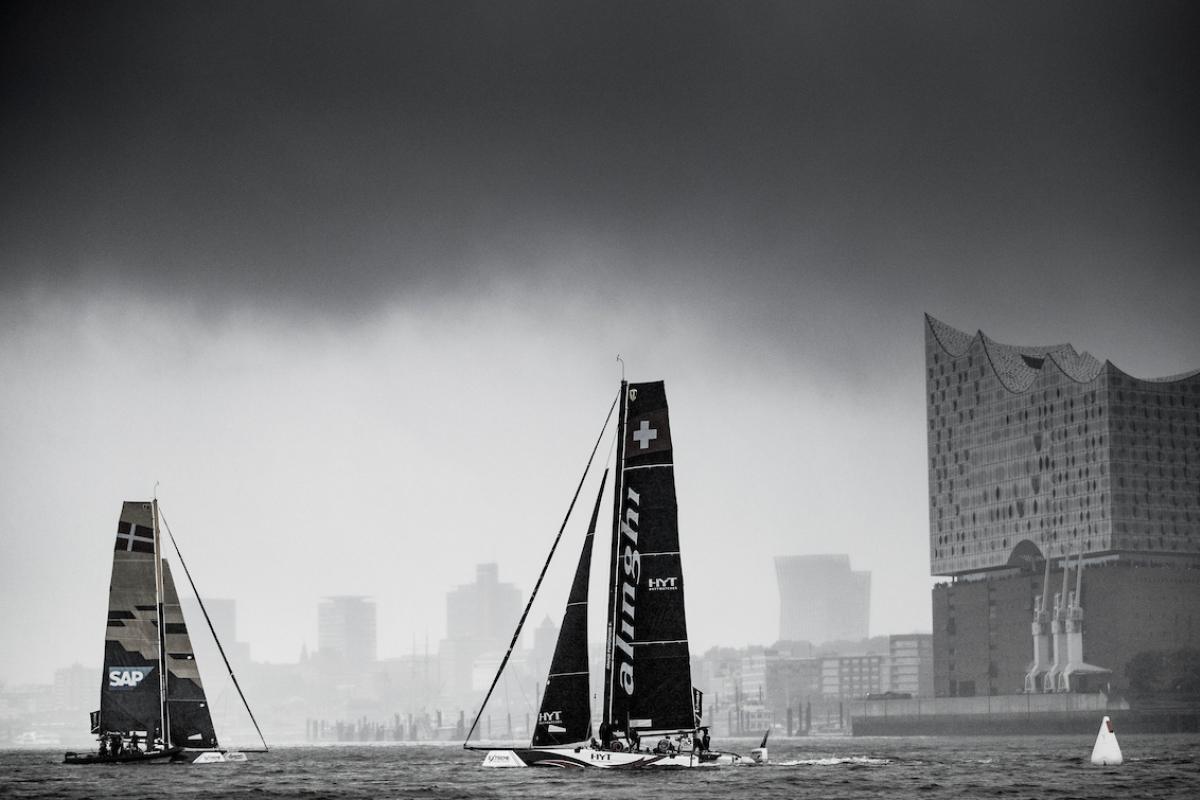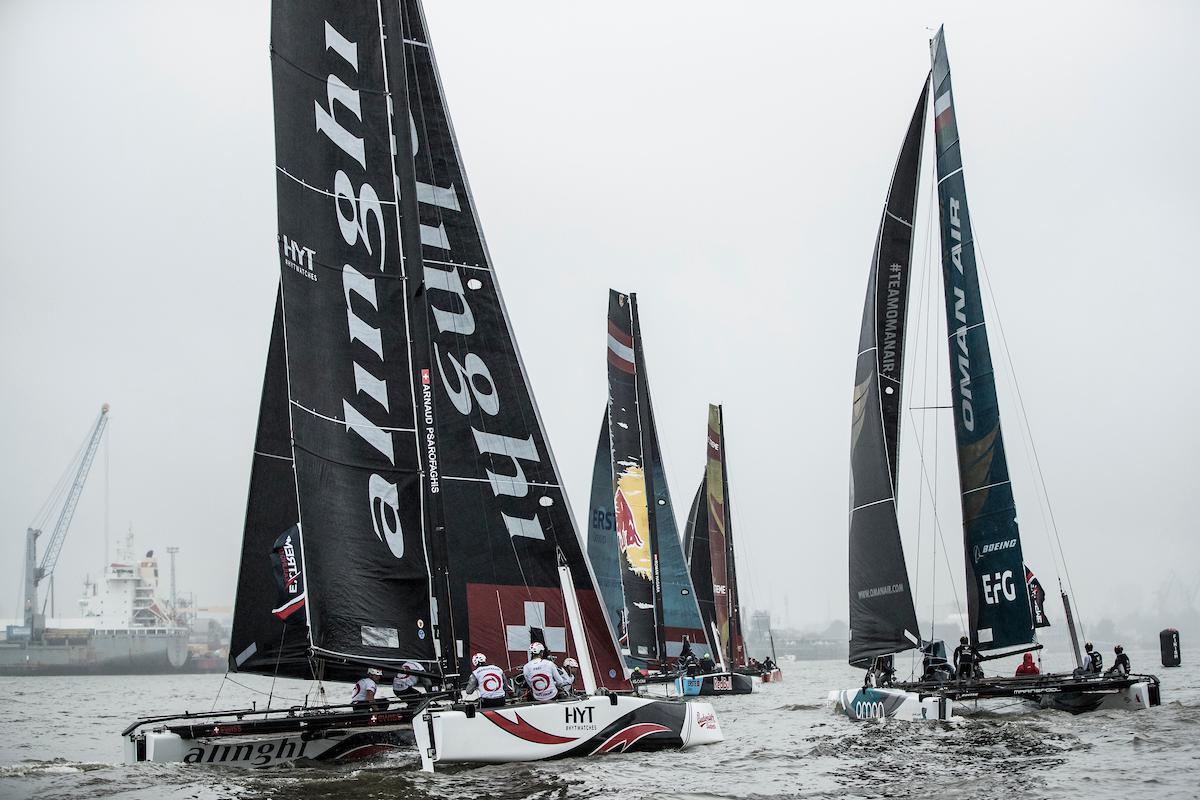 The weak Hamburg wind and the Elbe current only allowed two races to be run among the seven international teams competing for the 5th stage of the 2017 Extreme Sailing Series.
For three hours of the afternoon, the 35 sailors, their technical crews and the race management were subjected to the vagaries of the local, rainy and suddenly feisty weather.
 
Apart from Oman Air, which won both legs run, all of the other teams suffered poor results, demonstrating the random character of the day's sailing conditions. The Land Rover BAR Academy team is currently in 2nd place despite only recording finishes of 3rd and 5th...
However, everything remains in play if the wind consents to blow a little more during the next two days of competition.
Pierre-Yves Jorand, Team leader, said:
"We ended up in second position in the first race of the day, then the race committee tried to start a couple of more races; they were all abandoned because the wind just died and the boats couldn't really fight against the current.
"At around 4 o'clock, the RC started the final race of the day. We had a tough start and we ended up in last position, so not a great day for us here in Hamburg.
"But the team will recover, we are going to talk about this tomorrow morning during the debrief and hopefully get a lot of races run tomorrow and Sunday."
Nils Frei, headsail trimmer, focuses on the second race:
"For the start, we wanted to be supported by the current by luffing to have more pressure. So we wanted to get the pin end of the starting line. A boat slipped in and we did not properly defend our position. Afterwards, all the windward boats "walked on us" and sent us bad air. It took us some time to restart with this very light wind. We are obviously disappointed with this round but we take them one after the other and there are still two days left. "
Click here to watch Pierre-Yves' interview in its entirety.
See you tomorrow from 1:30pm (local time) for the continuation of this competition, which you can also follow live (video & 3D graphics) by clicking here.
Click here for overall standings after 2 races.
To find out more
www.extremesailingseries.com
Hashtags for the event
#GoAlinghiGo // #Extremesailing
If you want to know more about how to follow the racing, about Alinghi's team, or just about this regatta in general, you will find all that you need by following this link.
Photos credit ©Lloyd Images