No wind, no change
29 April, 2017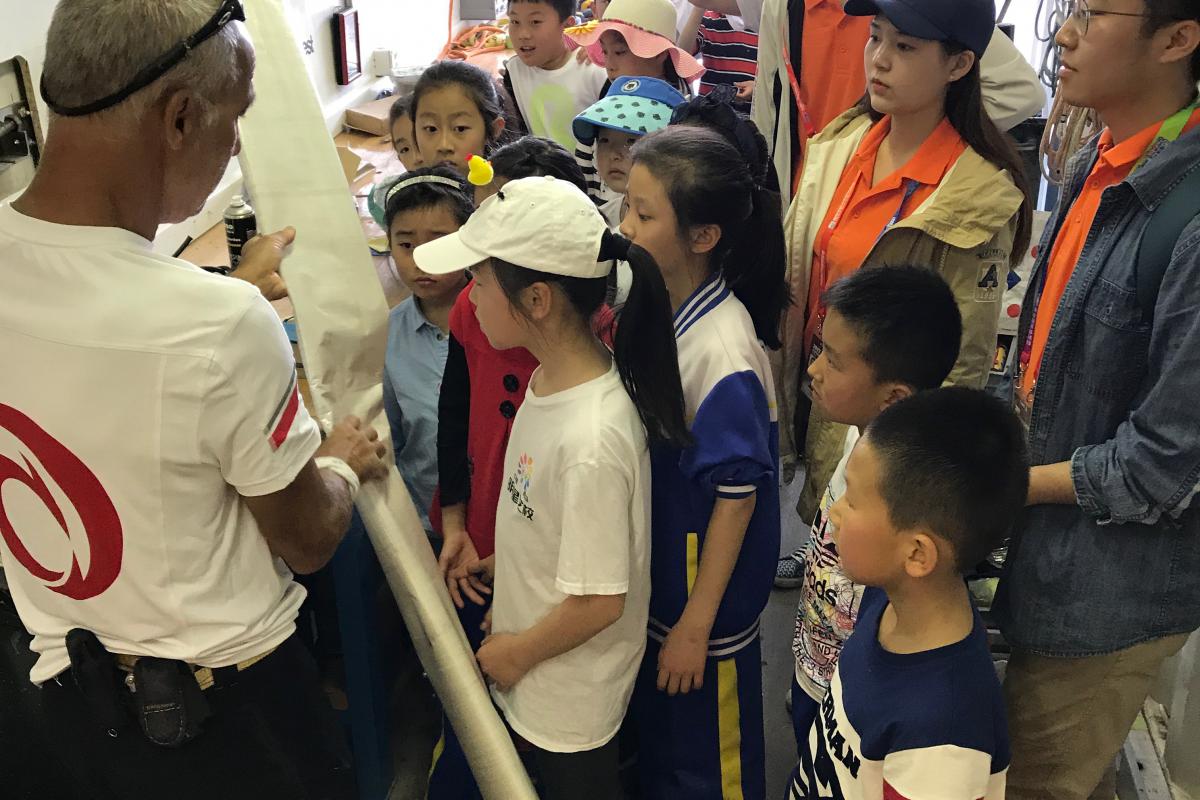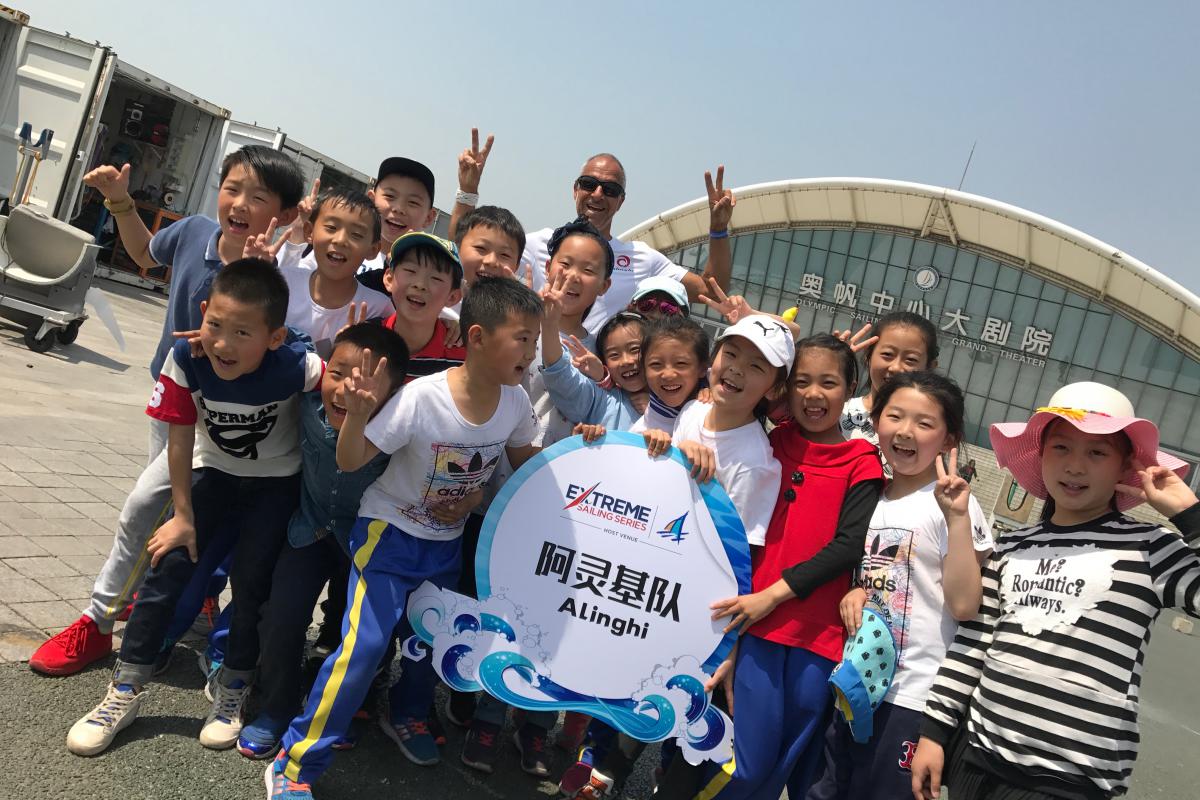 There's just one scenario where a day without wind, and therefore without racing, can in any way be seen as favourable: When you are already leading the regatta and so, without doing anything, you stay at the top of the rankings.
Pierre-Yves Jorand, team manager, said: "There really was not enough wind to get the sails full. At the end of the afternoon, the race director tried to lay out a course and launch the boats in pairs, in match racing mode, in order to give the public a bit of entertainment, but it was really lacking the wind to run. The forecasts seem more favorable tomorrow, with a strong east wind approaching and so we cross the fingers!"
To watch our coach's interview in full, check our Facebook page here.
Did you know?
João Cabeçadas is not only a passionate rigger, he also inspires younger generations to get into sailing. This morning, he was visited by young Chinese children to whom he introduced our workshop container and the GC32. Check out the pictures on our Facebook, Twitter and Instagram accounts!
Check back tomorrow at 2pm (local time) for the third day of competition...hopefully windy!
(No change since yesterday) After the first three races (12 points are awarded for a 1st place, 11 points for a 2nd, 10 points for a third etc.) the overall standings are:
1st - Alinghi (SUI): 1st, 2nd, 2nd > 34 points
2nd - SAP Extreme Sailing Team (DEN): 4th, 4th, 1st > 30 points
3rd - Red Bull Sailing Team (AUT): 2nd, 1st, 6th > 30 points
4th - NZ Extreme Sailing Team (NZL): 7th, 3rd, 3rd > 26 points
5th - Oman Air (OMA): 3rd, 7th, 5th > 24 points
Find all the results at: www.extremesailingseries.com/results
To find out more
www.extremesailingseries.com
Credit for photos
© Alinghi
If you want to know more about how to follow the racing, about Alinghi's team, or just about this regatta in general, you will find all that you need in the recap at the bottom of this news story.
#GoAlinghiGo