A rare result - and one not to be repeated
2 September, 2018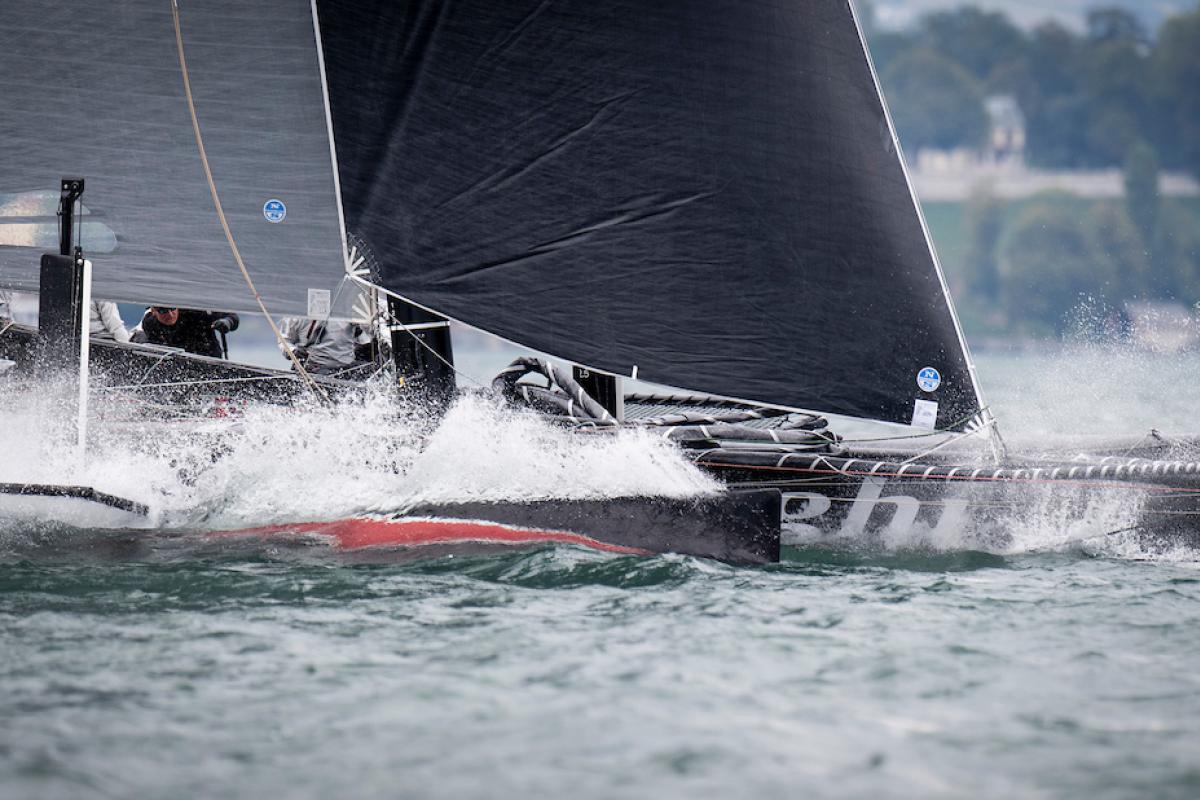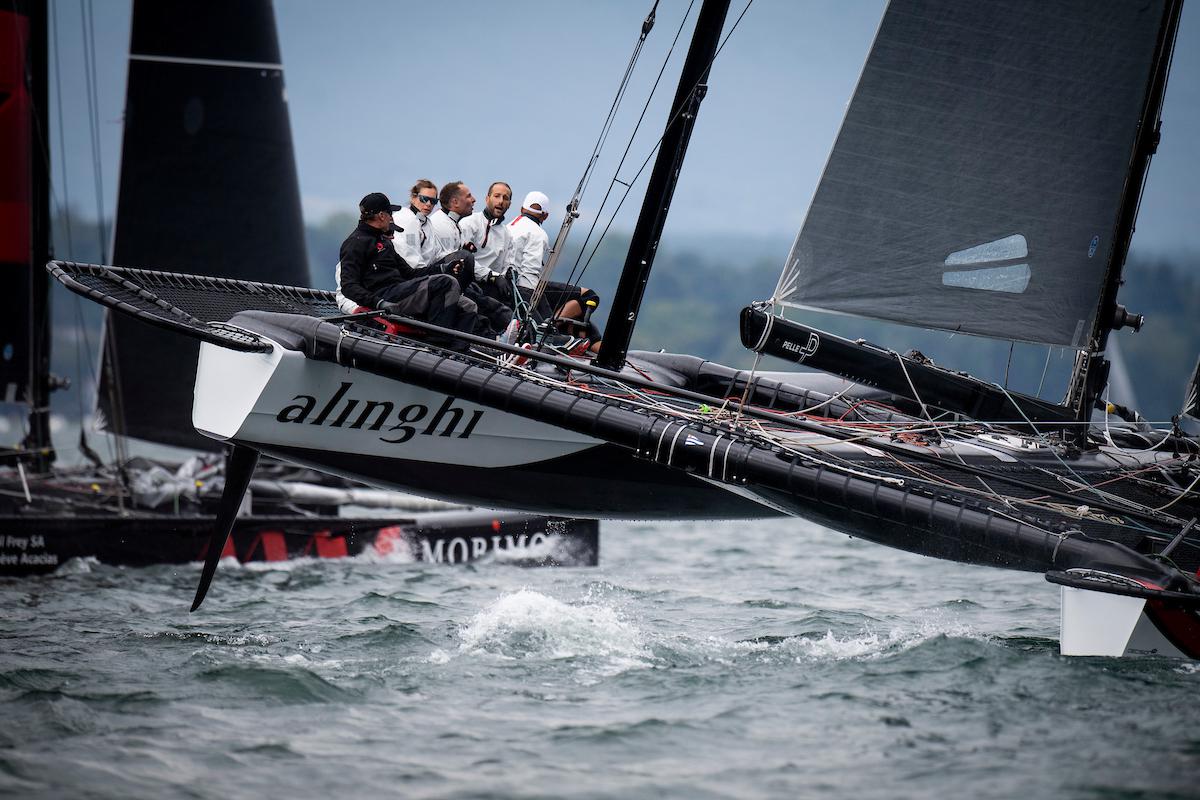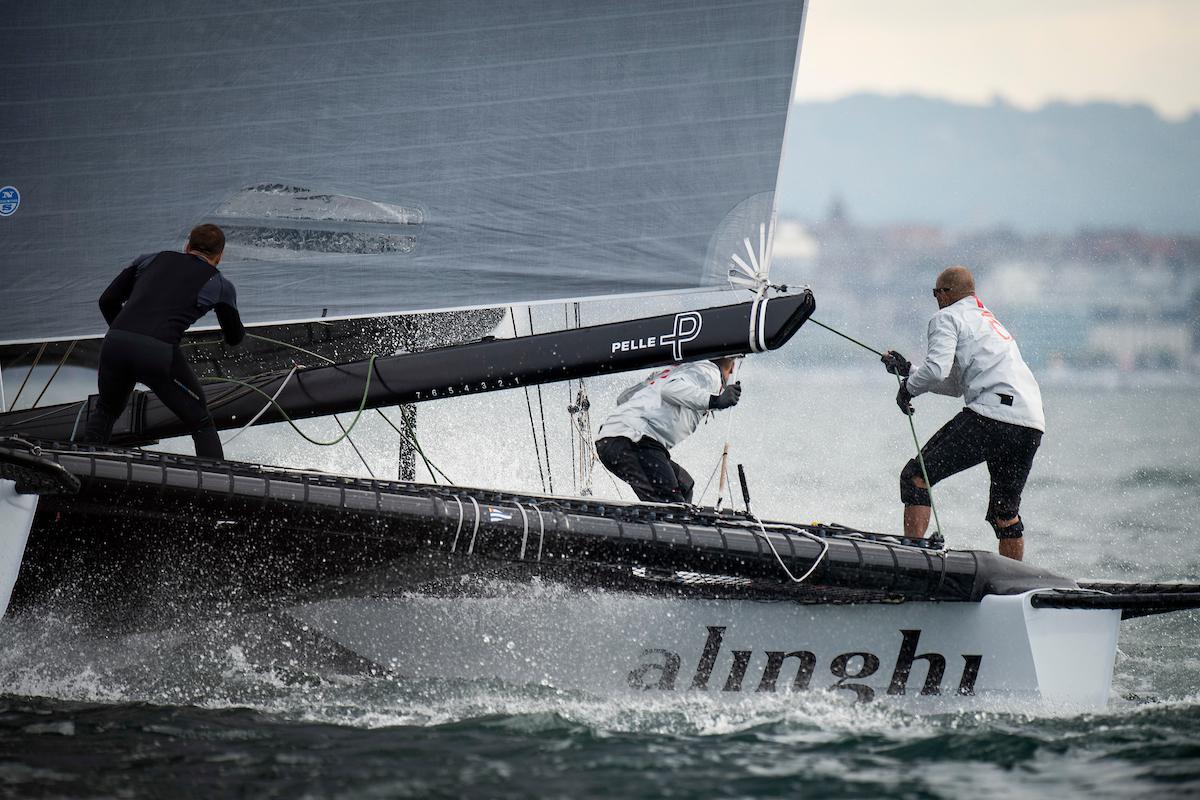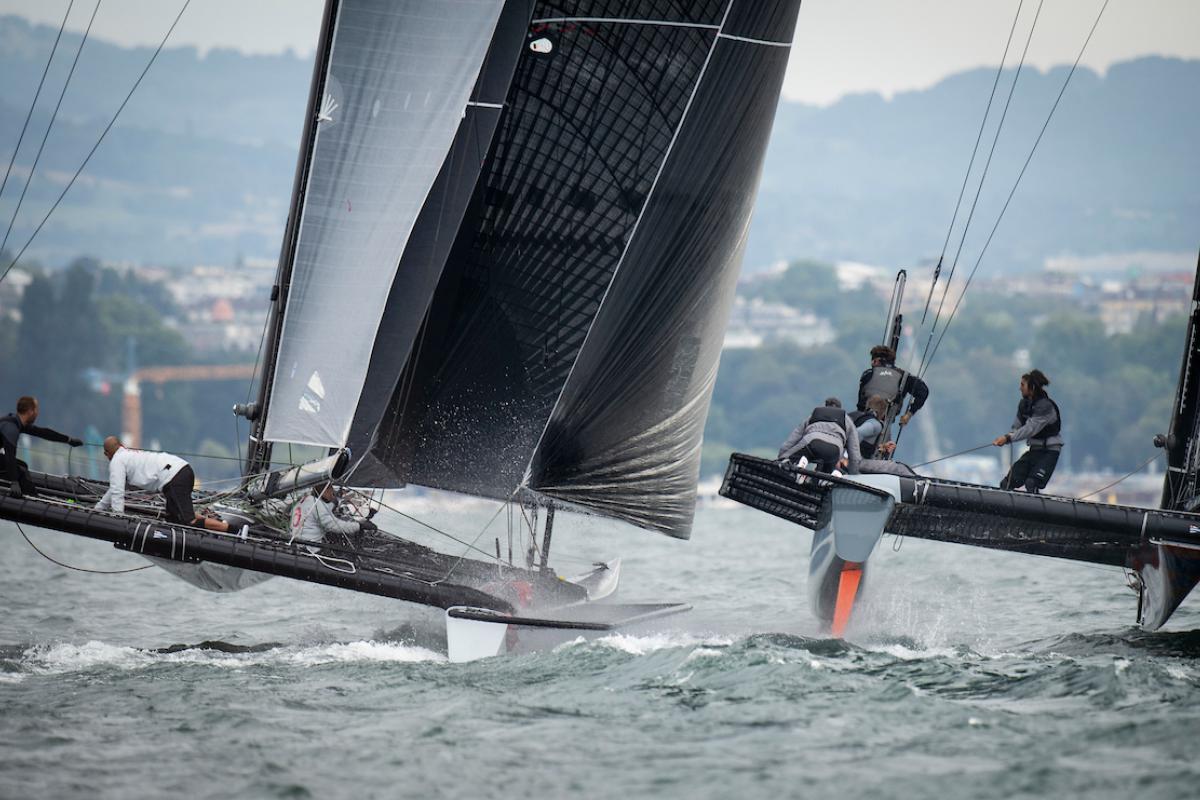 In victory, as in defeat, it's important to keep a sense of perspective and to have an honest appraisal of one's performance. It is in that spirit that the team's result in the l'Open du Yacht Club must be viewed. The regatta, which marked the resumption of the second half of the D35 Season, saw Alinghi finish 9th out of 9 after the four races run, with a strong wind having deprived the fleet of the remaining races in the regatta.
Without seeking excuses, here are some explanations:
Ernesto Bertarelli, skipper:
"Following Nils's injury last week in Cardiff, we had to reshape our D35 crew. Arnaud went from the mainsail to the foresail to replace Nils, and Pierre-Yves joined us to trim the mainsail. With two changes of position among a crew of six there's inevitably a period of adaptation required, not least for team communications to be refined. That's all-the-more impactful when you have windy conditions as we had in this Grand Prix. We made mistakes which we'd not normally make and with a fleet this compact and competitive, errors like that really are expensive. We made too many of them and given how few races there were, we couldn't get back into the game.
I'd like to congratulate the Zen Too crew who won this stage having again demonstrated their ability in a strong breeze."
 
Nicolas Charbonnier, tactician:
"In two races we made a mistake by sailing too close to our opponents and the jury penalised us with enforced turns. So, in the space of a few seconds, we found ourselves at the back of the fleet with no real possibility of making-up the ground, especially given the similar boat speed in this kind of wind conditions. Our starts weren't great, either, but we'll work on those this week to come back stronger in a few days."
With two events to go in the 2018 D35 Championship Alinghi retains the lead, followed by Zen Too and Ylliam-Comptoir Immobilier.
The team looks forward to having you follow their progress next weekend for the "Alinghi Grand Prix", which will be raced in front of Crans-près-Céligny from the 7th to the 9th of September.
Click here for the rankings
To find out more
d35trophy.com
Event hashtags
#GoAlinghiGo // #D35Trophy
If you want to know more about how to follow the racing, about Alinghi's team, or just about this regatta in general, you will find all that you need in this news story.
Credit for photos
© Loris Von Siebenthal