San Diego:Beautiful but challenging water
22 October, 2017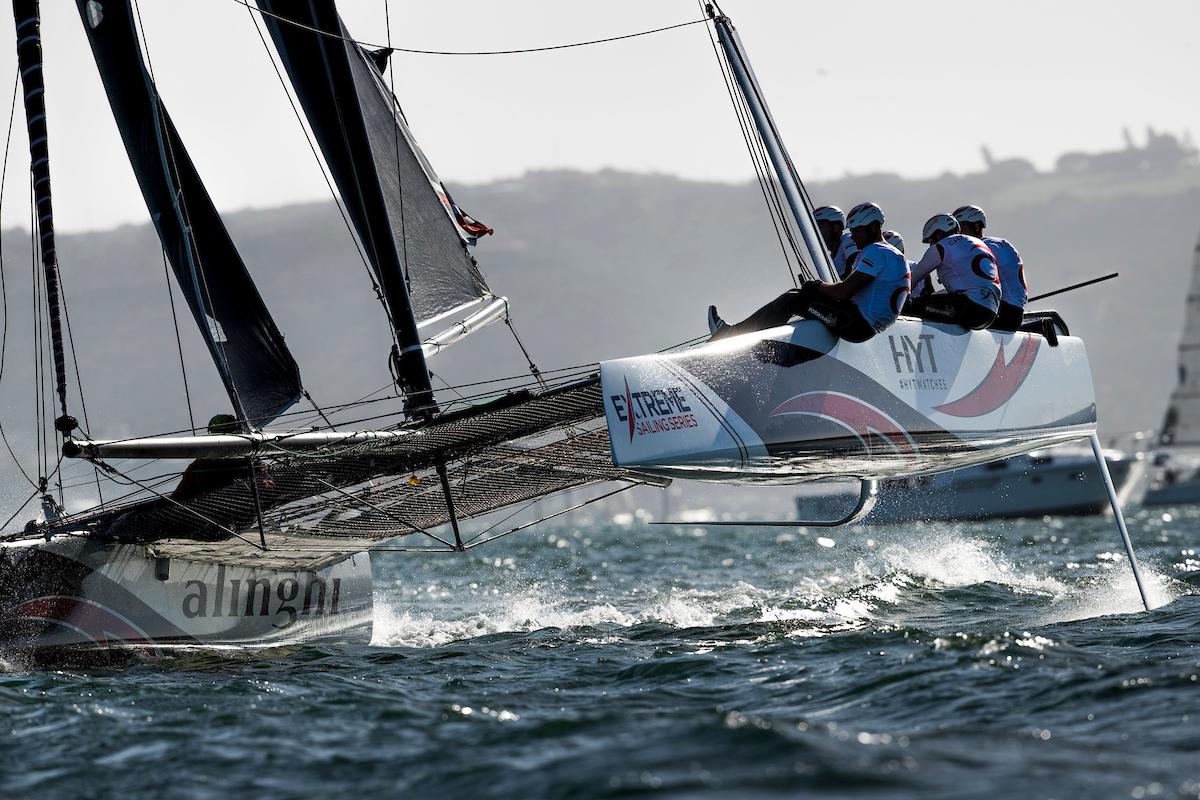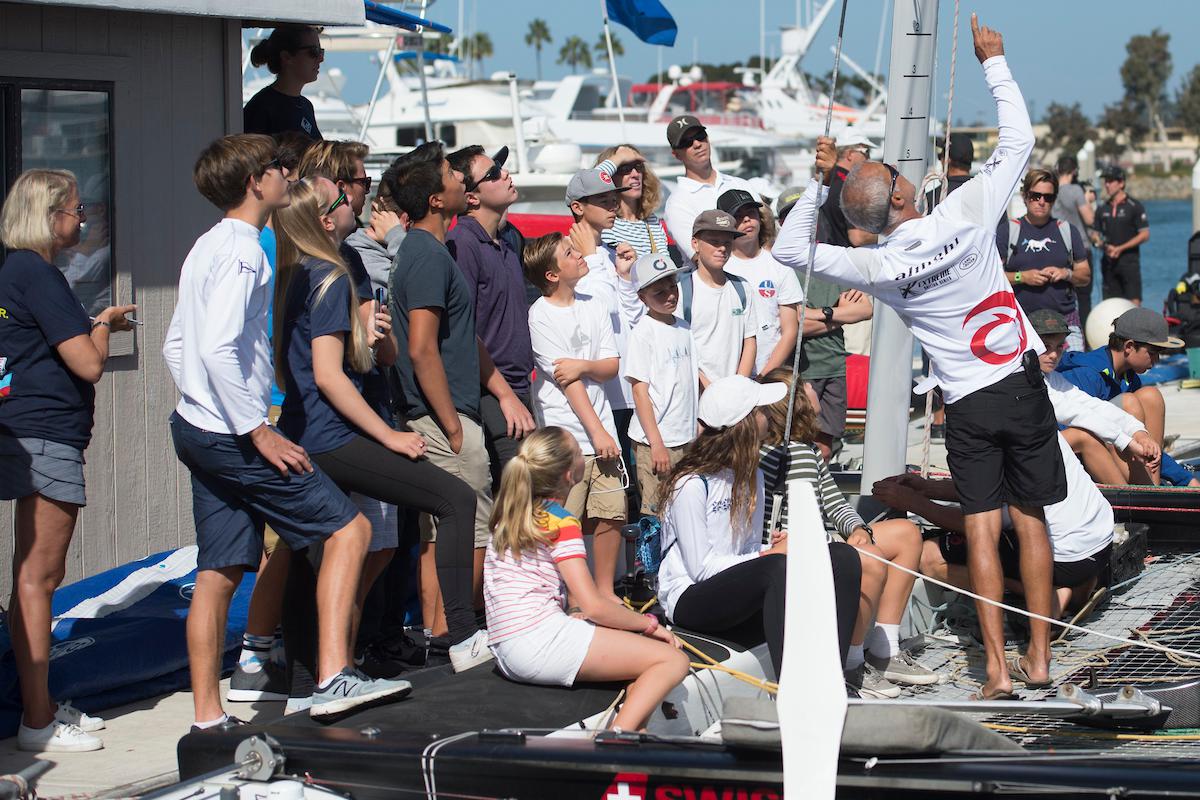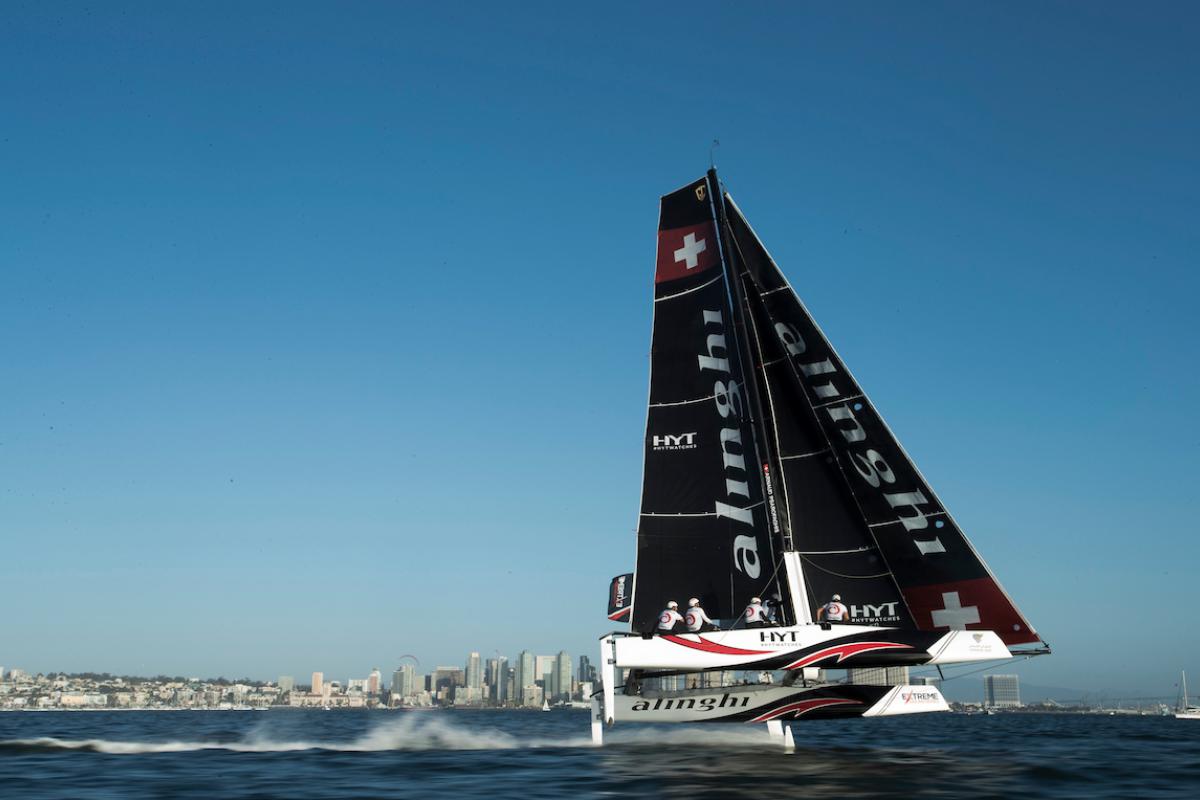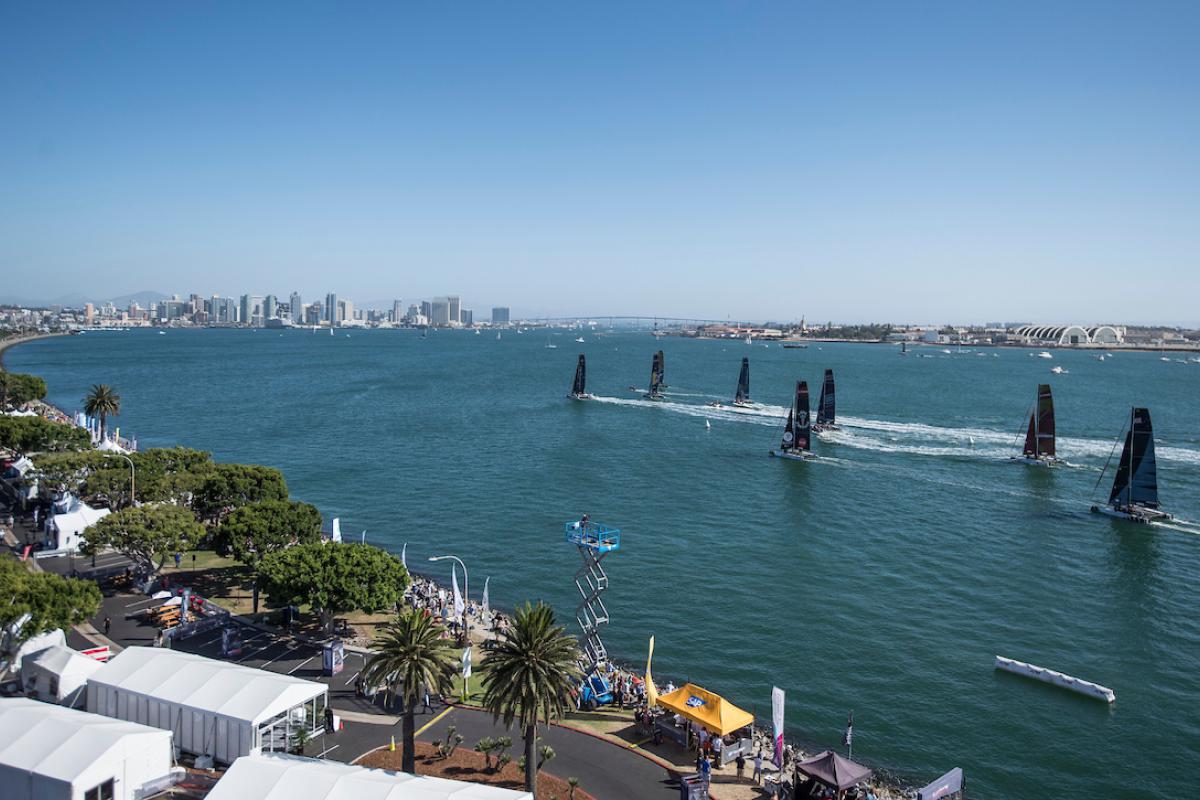 Today was not one that could have been described as an opportunity missed, since of the seven races launched, Alinghi scored almost the same number of points as its rivals Oman Air and Red Bull. However, that does not take into account the performance of SAP Extreme Sailing Team, who shone today, just as Alinghi did on the opening day of the regatta. The good news is that Alinghi knows it can perform on a similar level. The less good news is that the Danes have sailed so well that they've opened up a lead of 14 points. On Alinghi's side, it has 17 on Oman Air, in third. Those point gaps would suggest that the team is comfortably installed in second place, but the team has promised to try everything tomorrow to climb into first place. Moreover, it seems that a little less wind is forecast…a little like the conditions on the first day in San Diego, which seemed to suit Alinghi.
Yves Detrey, bowman said:
"Windy and sunny, San Diego Bay is truly a beautiful place to race. For us, it was a bit complicated today. We did not really manage to lay the foundations of our strategy and we lost a few points in the battle. The task – to challenge SAP for first place – looks hard tomorrow, but we will fight to the end."
Click here to see Yves's interview in its entirety and to find out what an "OCS" is.
The action will resume tomorrow at 2pm local time (UTC-7 = 9 hours behind Swiss time), which you can follow live or on demand by clicking here.
Find the overall standings in San Diego here.
Hashtags for the event
#GoAlinghiGo  //  #Extremesailing
To find out more
www.extremesailingseries.com
Photos credit ©Lloyd Images
If you want to know more about how to follow the racing, about Alinghi's team, or just about this regatta in general, you will find all that you need here.