A shortened, but productive day
28 April, 2017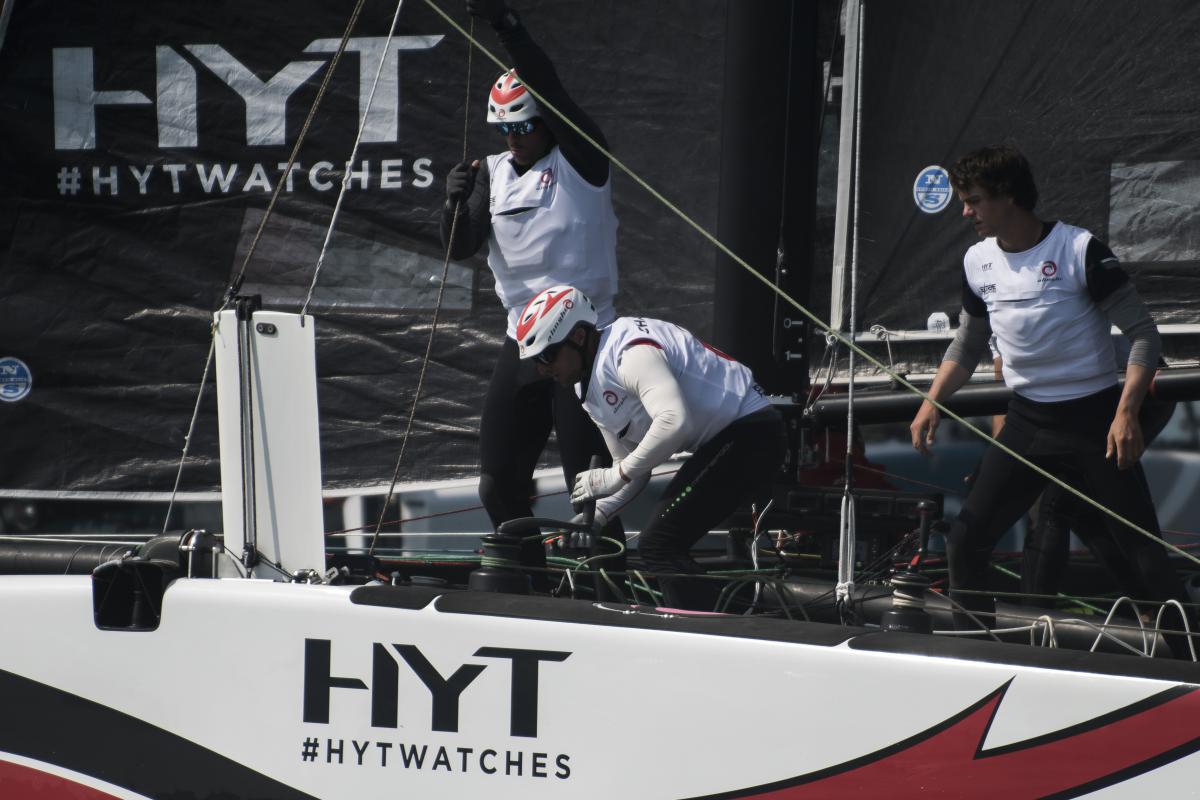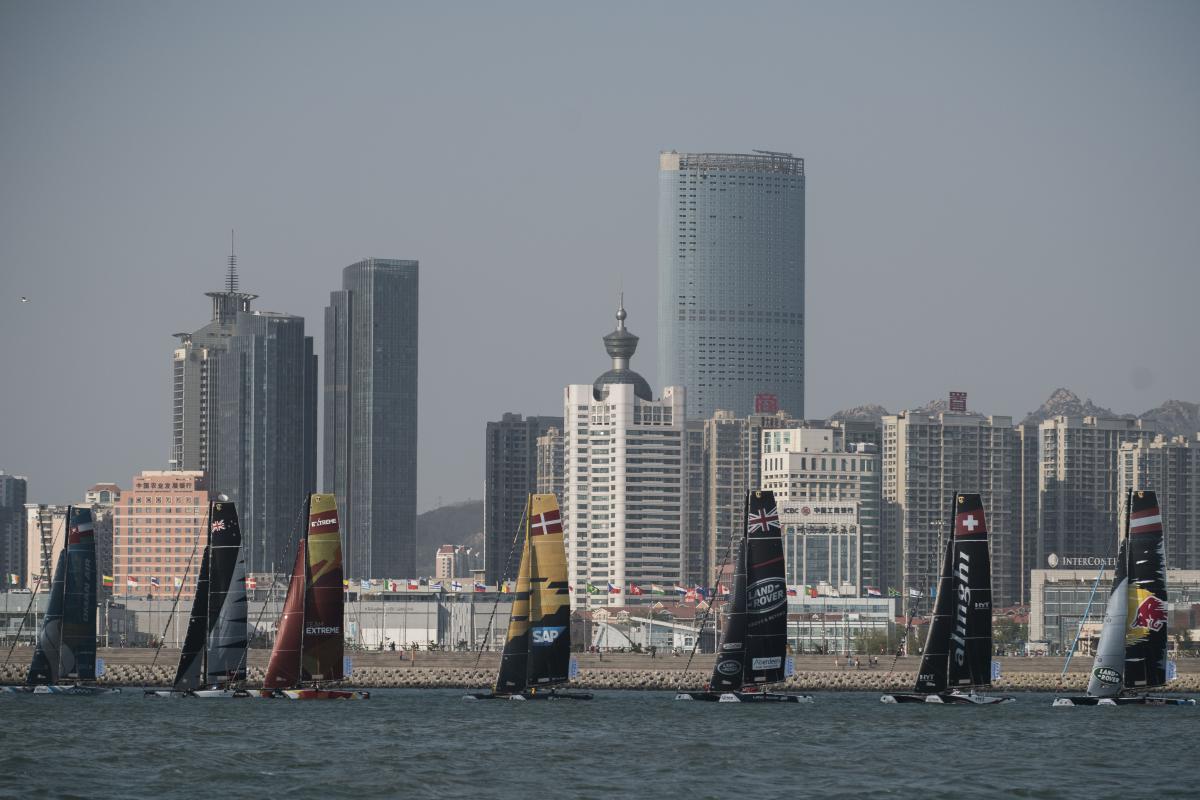 Everything was in place for a full day of racing on this, the opening of Act 2 of the 2017 Extreme Sailing Series in Qingdao: The course laid out and seven teams looking forward to the battle. Alas, the wind, too weak at the start of the afternoon, had other ideas.
For the first hour and a half, because of the unstable wind, which was of the type that can make the finish line a complete lottery, the GC32s took part in 'non-scoring races' – that is, races that got the fleet out on the water, but which counted for nothing in the overall scheme.
Suddenly, however, between 10 and 14 knots of breeze filled the bay, making possible three competitive races and providing beautiful images of foiling catamarans for the telephoto lenses of a hundred photographers lined-up on the sea-wall – home to the Qingdao Olympic Nautical Centre – who enjoyed a direct view of the racing.
For those who like statistics, Alinghi were today only 6% off a faultless performance, having recorded one win (12 points) and two second-place finishes (11 points each), meaning that they scored 34 points from a total of the 36 on offer. SAP Extreme Sailing Team and Red Bull Sailing team occupy the remaining two places on the provisional podium, each with 30 points.
Nicolas Charbonnier, tactician, said: "The opening day's performance is, of course, in line with the objectives we set ourselves, but concentrating on what we need to do remains our priority. We bank what we have achieved, but start tomorrow from a clean slate, knowing that with three days of racing to come – and in conditions that are capable of changing, rapidly – everything remains to be done."
To watch our tactician's full debriefing about the day, check our Facebook page by clicking here
Check back tomorrow at 2pm (local time) for the second day of racing.
After the first three races (12 points are awarded for a 1st place, 11 points for a 2nd, 10 points for a third etc.) the overall standings are:
1st - Alinghi (SUI): 1st, 2nd, 2nd > 34 points
2nd - SAP Extreme Sailing Team (DEN): 4th, 4th, 1st > 30 points
3rd - Red Bull Sailing Team (AUT): 2nd, 1st, 6th > 30 points
4th - NZ Extreme Sailing Team (NZL): 7th, 3rd, 3rd > 26 points
5th - Oman Air (OMA): 3rd, 7th, 5th > 24 points
Find all the results at: www.extremesailingseries.com/results
To find out more
www.extremesailingseries.com
Credit for photos
© Xaume Olleros
If you want to know more about how to follow the racing, about Alinghi's team, or just about this regatta in general, you will find all that you need in the recap at the bottom of this news story.
#GoAlinghiGo