The sort of day we like
1 December, 2017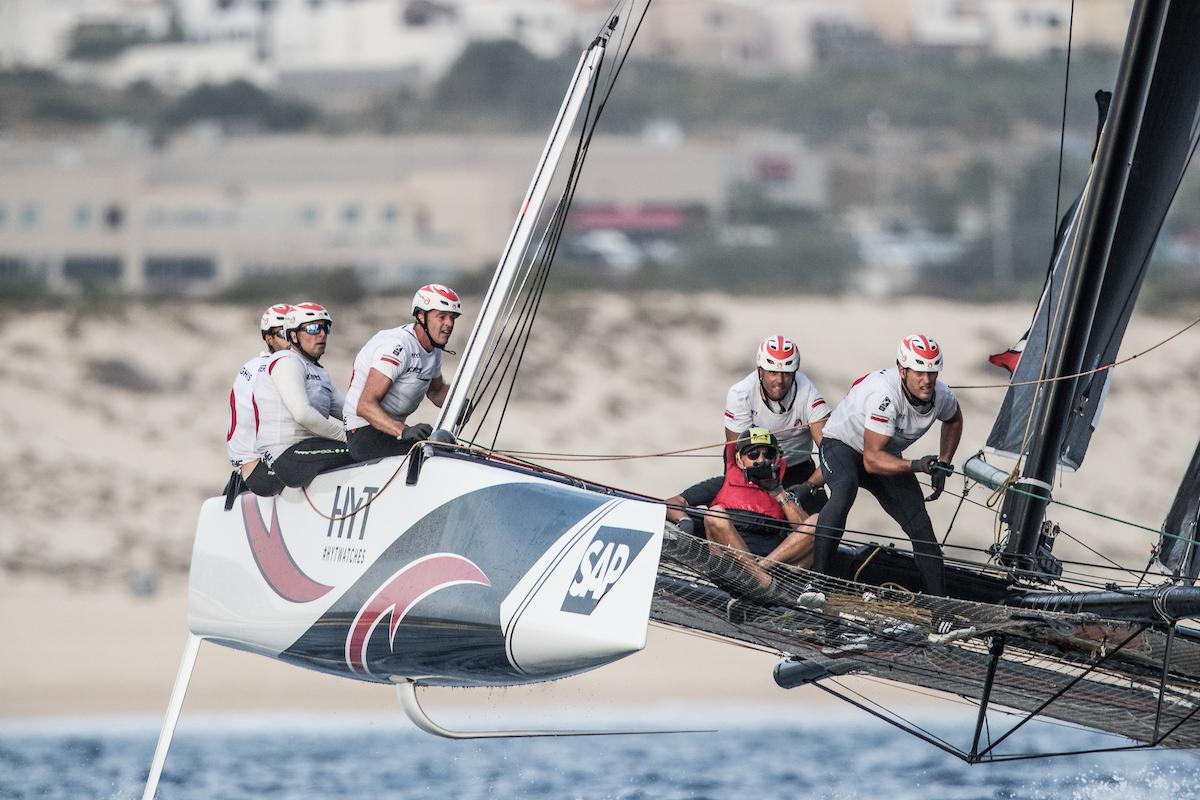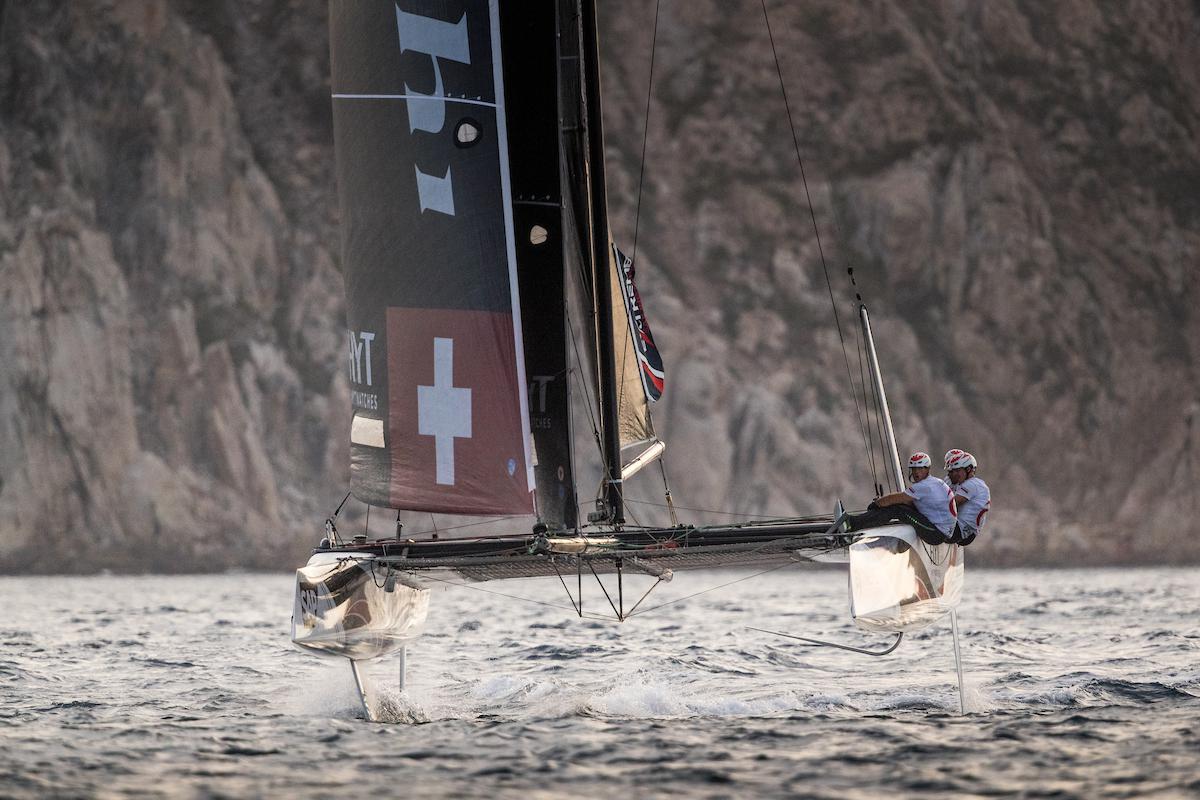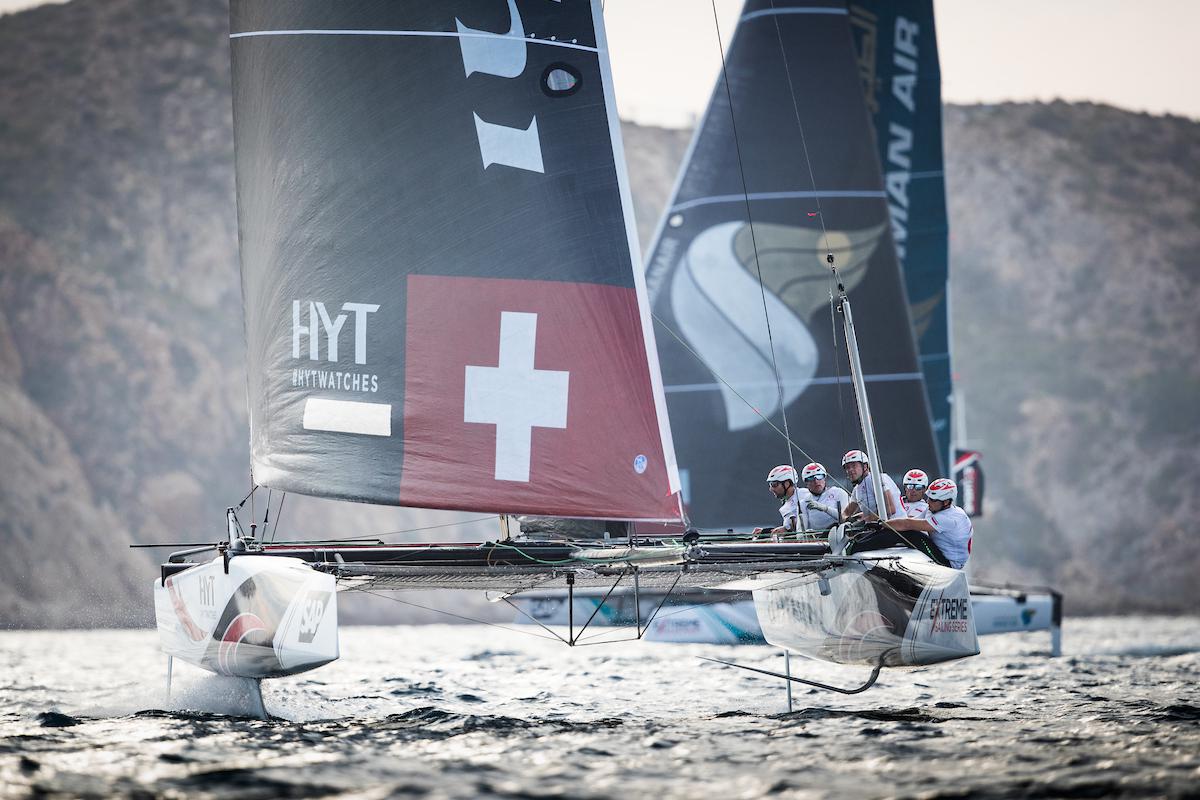 Not two, not three, not four, but a massive five straight wins for Alinghi on the waters off Los Cabos during this second day of racing. It was only Oman Air who managed to finish ahead of the team, just in front of our bow, in the sixth and last race of the day.
Nicolas Charbonnier, tactician, said:
"Listen, just because it might seem easy, it doesn't mean that it is! With a wind direction that did not stop moving, we were never able to apply the same strategy twice. However, the whole team was very good at adapting to the conditions. We were inspired, we went fast and we had great starts, which helps a lot on short courses. There are days like that where everything just goes right, it was a pretty magical day. "
Thanks to the team's hard work and flawless focus, the Swiss lead Act 8's provisional standings, six points ahead of Oman Air and 11 points over SAP. Midway, there is still some way to go, especially as to win the whole Championship would require a second boat between us and SAP. For now, Red Bull (4th) are 14 points behind the Danes and the New Zealanders (5th) a further five points back.
See you tomorrow at 2 pm local time (UTC-7, 8h less than Switzerland) for the 3rd day of the racing, which you can follow live or in replay here.
And the overall classification after 12 races is here.
Hashtags for the event
#GoAlinghiGo // #Extremesailing
To find our more
www.extremesailingseries.com
Photo credit ©Lloyd Images
To find out more about the race tracking system, the composition of the team and the event in general, the event recap is here.