Successful day but SAP pocket Act 7
23 October, 2017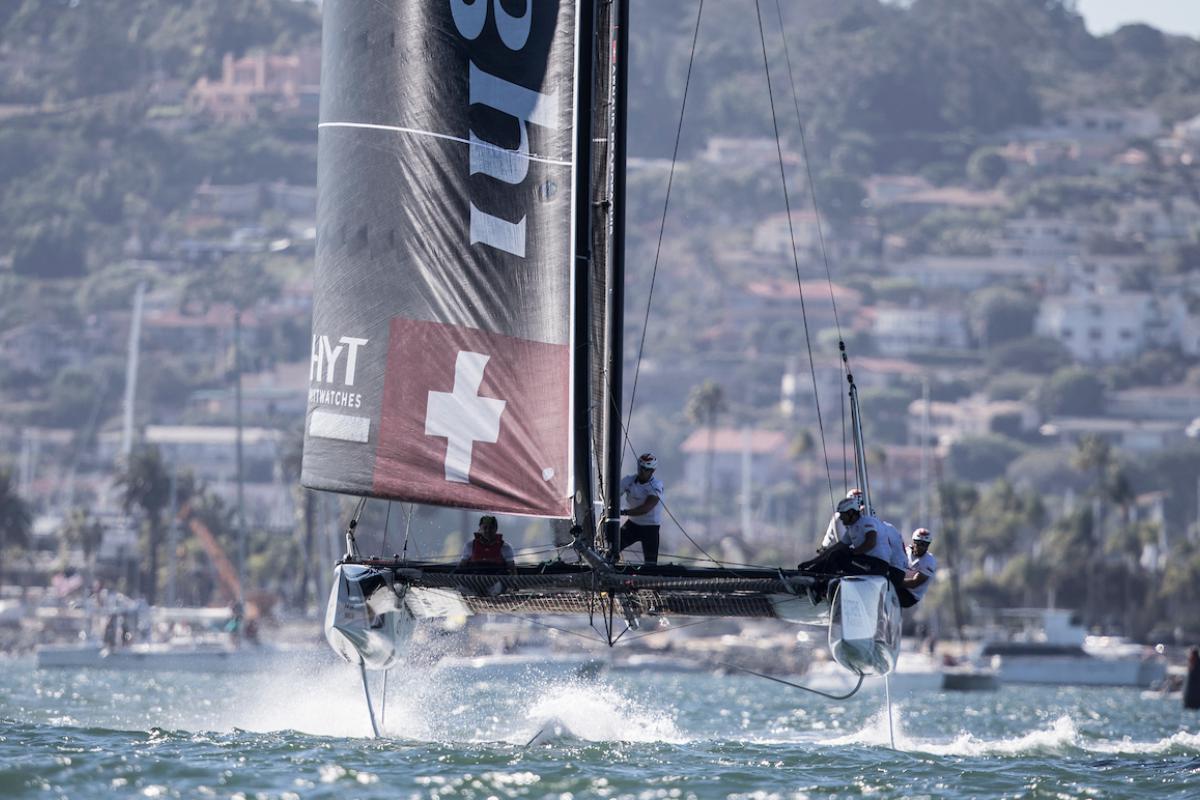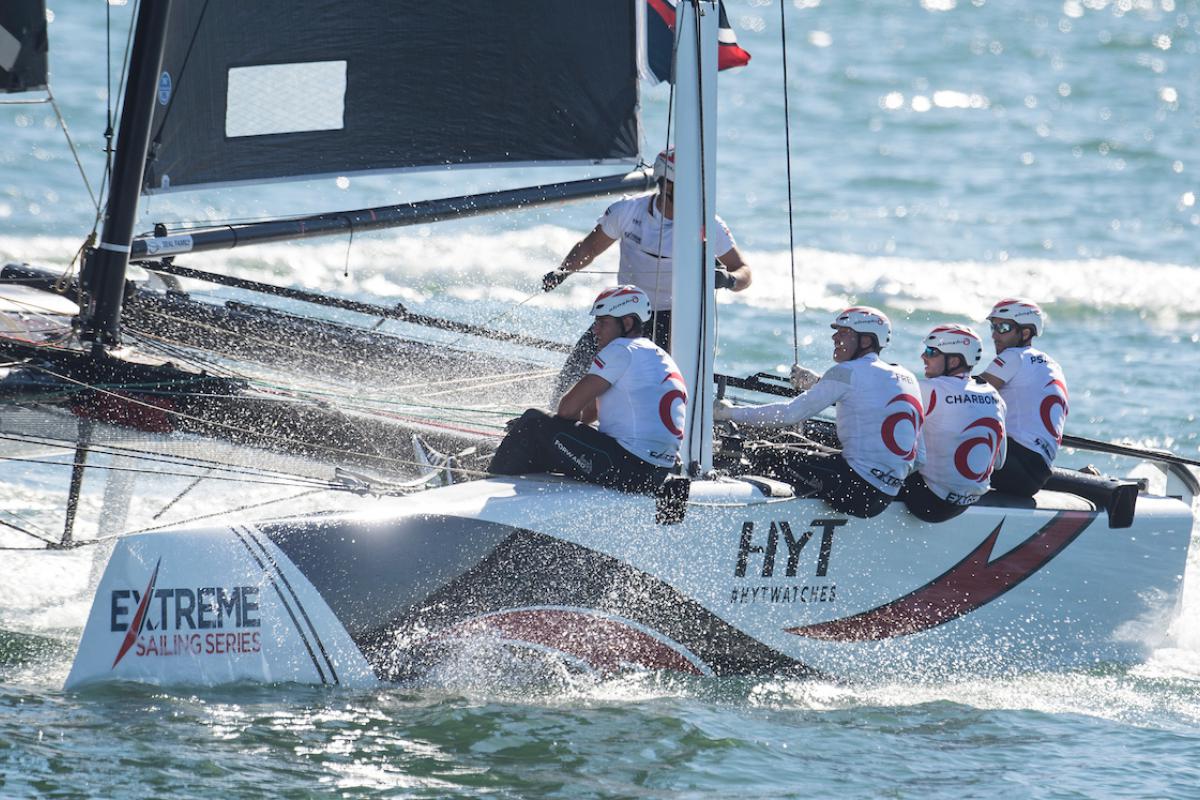 The team fought and fought well on the last afternoon of racing in California, winning three of the six races launched in San Diego Bay.
Alinghi thus had the best day of it and managed to gain four points on the leaders, SAP Extreme Sailing Team; unfortunately not enough to close the gap opened-up by the Danes on Day 3.
It is therefore in 2nd place that the Swiss finished Act 7. Red Bull Sailing Team took third place on the podium, with Oman Air finishing in fourth.
Nicolas Charbonnier, tactician, said:
"San Diego gave us great sailing conditions throughout these four days of racing and we really enjoyed ourselves. However, we didn't quite manage to overcome SAP and so congratulations to them for their performance this week. We are disappointed with our third day of racing because we think we could have done better. We learned some lessons and today we sailed well.
"It's up to us to come back stronger for the last act of the season in Los Cabos in a month. Mathematically, first place in the championship is still achievable. It would require that we win the event and SAP finishes 4th...In other words, if they sail as well as they have recently, it will be difficult. But in sailing, everything is always open and we'll see!"
Click here to watch the interview with Nicolas in its entirety.
See you in five weeks for the conclusion of the 2017 Extreme Sailing Series season in Los Cabos (Mexico) from November 30th to December 3rd.
Click here for the final standings of Act 7 in San Diego after 25 races.
Click here for the overall ESS table after seven Acts.
Hashtags for the event
#GoAlinghiGo  //  #Extremesailing
To find out more
www.extremesailingseries.com
Photos credit ©Lloyd Images
If you want to know more about how to follow the racing, about Alinghi's team, or just about this regatta in general, you will find all that you need here.