Top opening to the second half of the season
22 August, 2018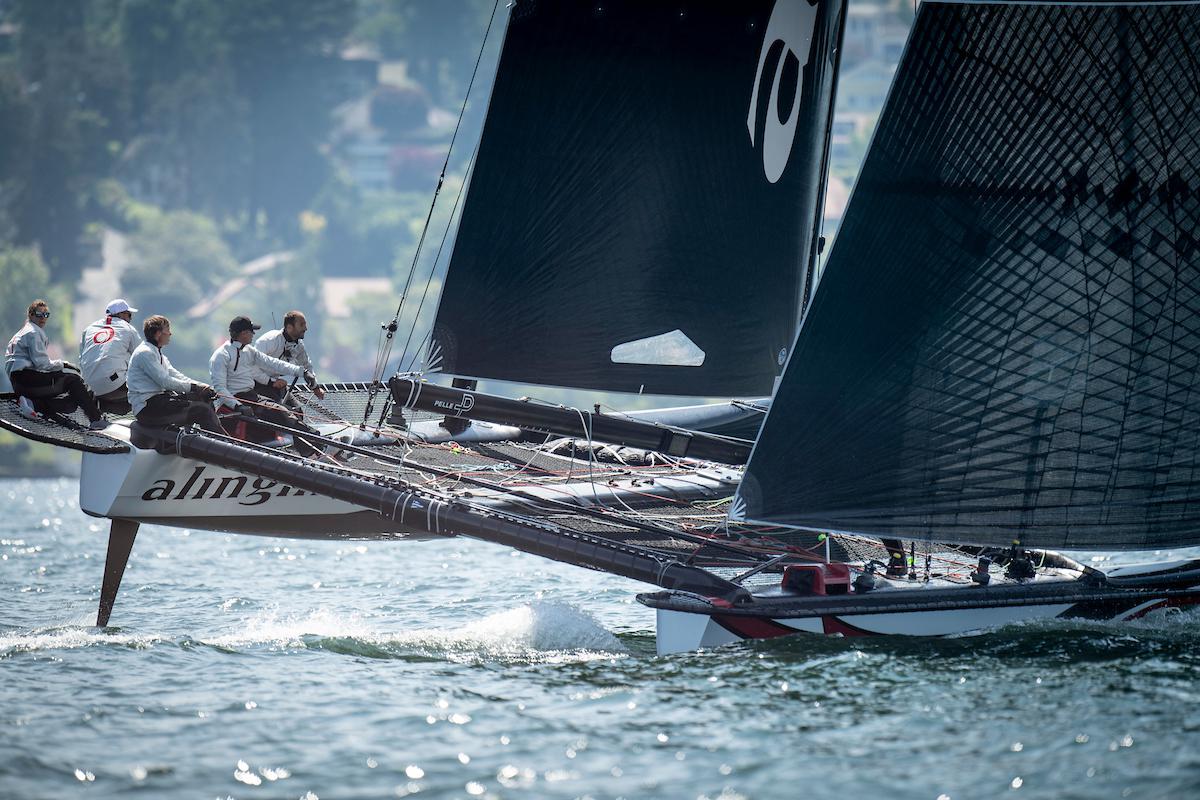 It is back to business for the Alinghi team after the summer break.
On the programme for this second half of the season are three Acts in the Extreme Sailing Series (Cardiff (UK) from August 24 to 27 // San Diego (USA) from October 18 to 21 // Los Cabos (Mexico) from November 29 to December 2nd) and three D35 Trophy events (Yacht Club Open (YCG) from August 31st to September 2nd // Alinghi Grand Prix (CN Crans) from September 7th to 9th // Realstone Grand Prix presented by the Musée du Léman (SN Nyon) from 21 to 23 September).
Currently leading the two championships, the team is open in its desire to continue its momentum and is delighted to again doing battle on Welsh waters in the coming days.
Click here for the mid-season provisional general classification of the D35 Trophy and here for the Extreme Sailing Series.
 
Follow the action in Cardiff
Here is how to follow the races that will be held from Friday 24 to Monday 27 August from 14h to 17h local time (UTC + 1, 1h less than in Switzerland):
Live
> via our website (races modeled in 3D Friday and Saturday, then live video on Sunday and Monday)
> via our Twitter account @teamalinghi (results published after each race with some photos and short video moments)
On demand
> On Facebook and Instagram for video interviews and photos
> On our website for news and replays of the races
Event hashtags
#GoAlinghiGo // #Extremesailing
To find out more
extremesailingseries.com
If you want to know more about the race tracking system, the team composition and the race in general, you can find the event recap here.
Photos credit: Lloyd Images, Loris Von Sieventhal, Eric Gachet