Useful Information - D35 Trophy
1 May, 2018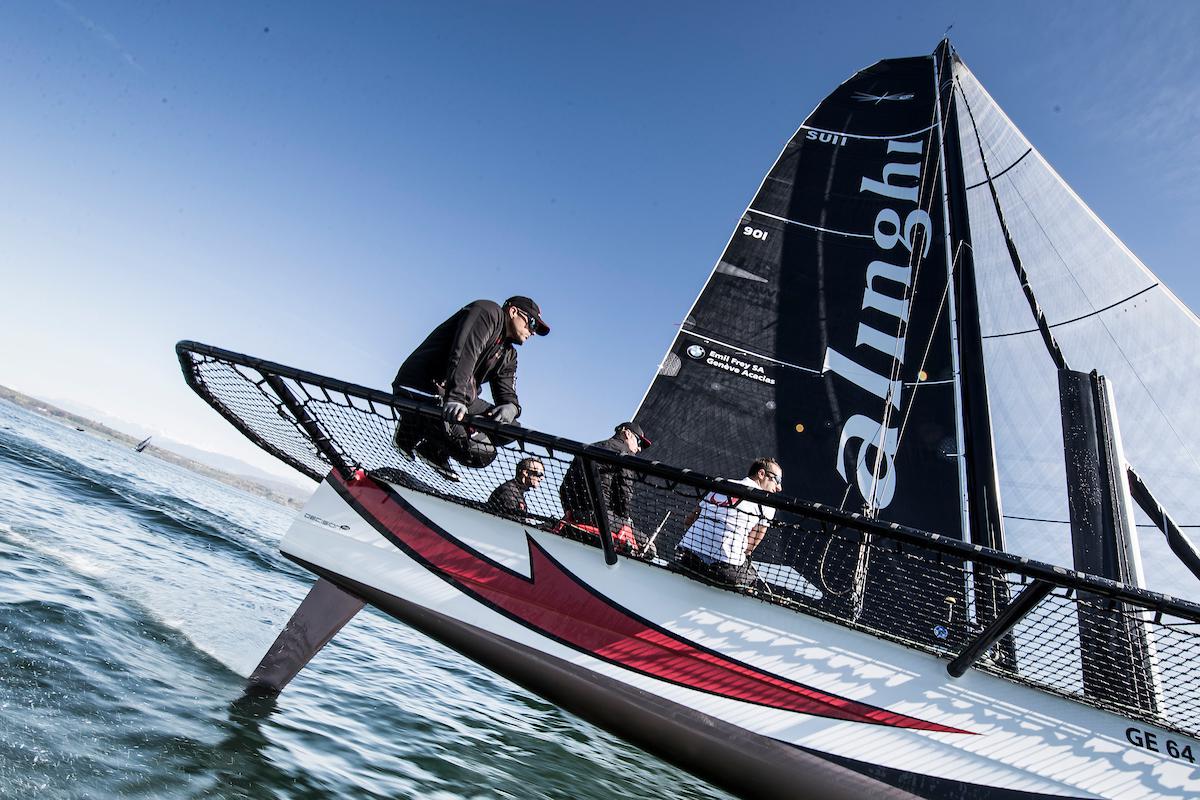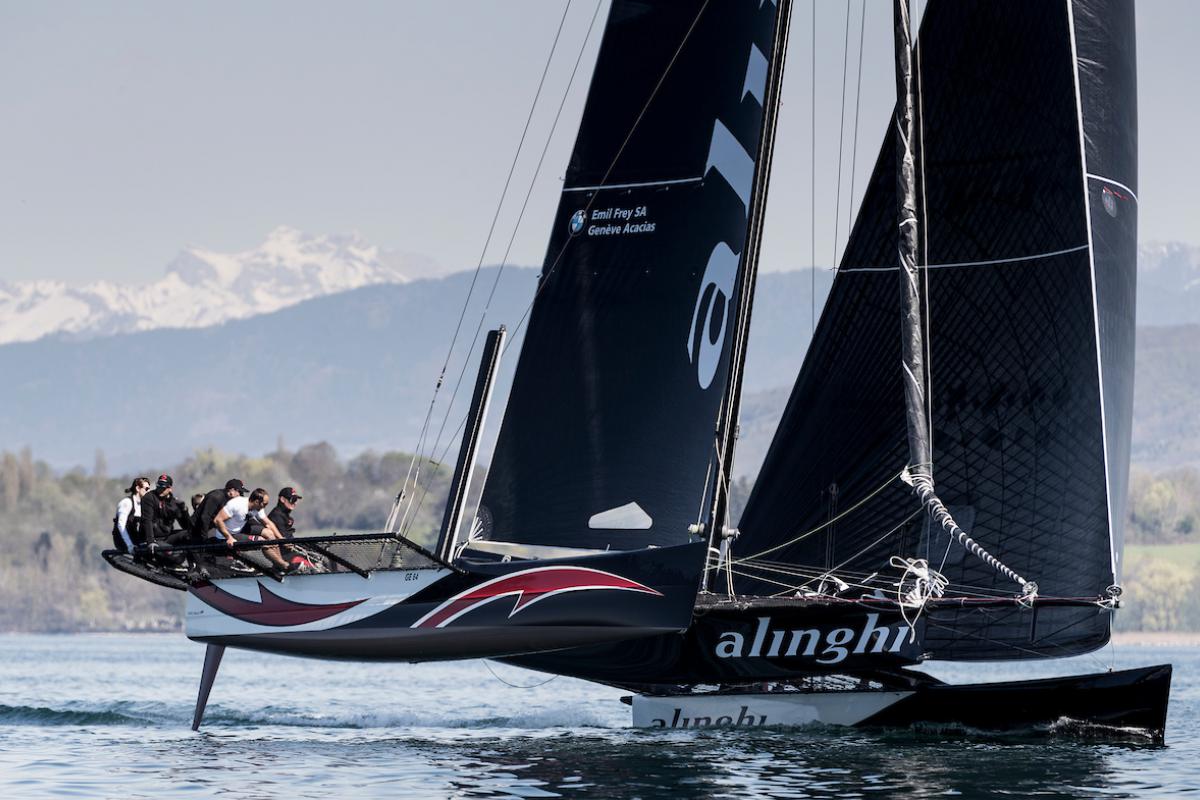 D35 SEASON - A RECAP
What: Décision 35 ('D35') multihull championship, sailed exclusively on Lake Geneva in Switzerland. The 2018 D35 Trophy comprises eight events: six Grand Prix and two 'lémanique' classics, the Genève-Rolle-Genève and the Bol d'Or Mirabaud.
Who: Nine teams with a crew of between five and seven (there is a team weight limit of 480kg, except for the Genève-Rolle-Genève and the Bol d'Or Mirabaud)
Where: Lake Geneva (Lac Léman)
When: From May to September (click here to view the calendar)
How: For the six Grand Prix, the teams compete in a number of races, each of which last about half an hour, around a course marked by buoys. For the two Lémanique classics, the teams follow courses along the lake's shore, racing to round a mark and then back to finish where they had begun the race.
Follow the action
You can keep-up with the racing, with up to six races per day in the Grand Prix by:
On Twitter @teamalinghi
> Updates after each race, as well as photos and video clips
On Facebook @teamalinghi and Instagram @alinghi
> Interviews, videos and photos
On our website
> News and photos
D35 Team*
Helmsman and Skipper: Ernesto Bertarelli (SUI)
Mainsail trimmer: Arnaud Psarofaghis (SUI)
Tactician: Nicolas Charbonnier (FRA)
Frontsail trimmer: Nils Frei (SUI)
Floater: Coraline Jonet (FRA)
Bowman: Yves Detrey (SUI)
Technical Team
João Cabeçadas (POR)
David Nikles (SUI)
Coach and Team Director
Claudy Dewarrat (SUI)
Pierre-Yves Jorand (SUI)
For more info
d35trophy.com
Event hashtags
#GoAlinghiGo  //  #D35Trophy
Credit for photos
© Lloyd Images
*Temporary changes to the crew
- For the Bol d'Or Mirabaud (raced without constraints on total crew weight), Pierre-Yves Jorand was the team's floater
- For the Open du Yacht Club and the Alinghi Grand Prix in Crans, Nils Frei (groin injury) was replaced by Arnaud Psarofaghis as frontsail trimmer and Pierre-Yves Jorand as mainsail trimmer
- For the Realstone Grand Prix, Nils Frei (groin injury) was replaced by Bryan Mettraux as frontsail trimmer.