We go again!
13 March, 2018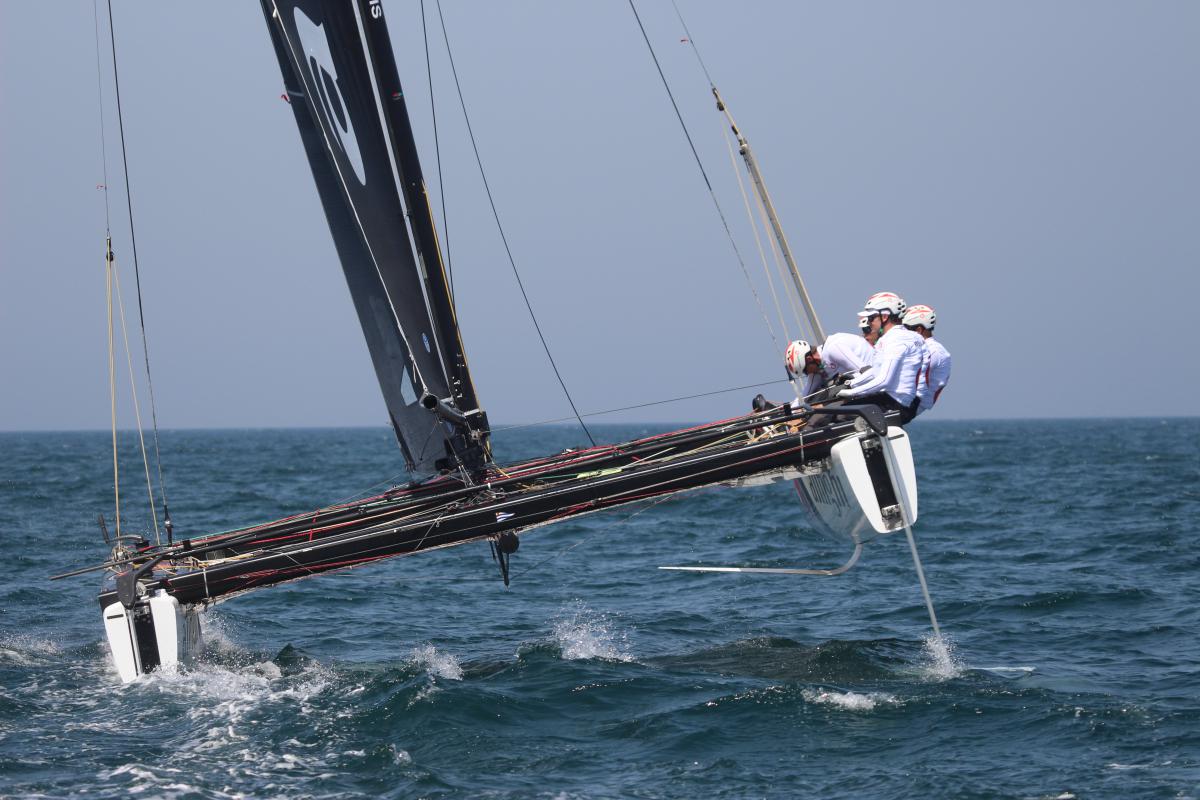 The Muscat waterway in Oman will again be in the spotlight over the next four days for the opening of the 2018 Extreme Sailing Series season.
Seven international teams, most of them familiar from the circuit, are preparing to fight hard on their respective GC32s. Given the expected classic wind conditions, let's see if the crew changes made by some teams will pay off or if continuity will bear fruit. In Alinghi's case, the team has gone with the latter option, putting an emphasis on stability.
The technical team finalised the preparation of the boat late February-early March, to allow the sailors to find their machine gleaming and as good as new last Wednesday for the resumption of training after the winter break.
Sharp, motivated and full of ideas, the team delivers on video!
To discover the final touch made by João, click here.
For Tim's physical preparation, click here.
And for Nils's Ambitious Objective, click here!
As for Nicolas and Arnaud, they will tell you what's new on board.
To follow the races, which will be held from Wednesday 14 to Saturday 17 March, from 2 to 5pm local time (UTC + 4, 3h more than in Switzerland), there are the following options:
Live
> via our website (races modeled in 3D Wednesday and Thursday, then live video on Friday and Saturday)
> via our Twitter account @teamalinghi (results published after each race with some photos and short video moments)
On demand
> On Facebook and Instagram for video interviews and photos
> On our website for news and replays of the races
The general classification will be updated as the races unfold and will be available here.
Event hashtags
#GoAlinghiGo // #Extremesailing
To find out more
extremesailingseries.com
If you want to know more about the race tracking system, the team composition and the race in general, you can find the event recap here.
Photos credit : Alinghi