What a finish!
4 December, 2017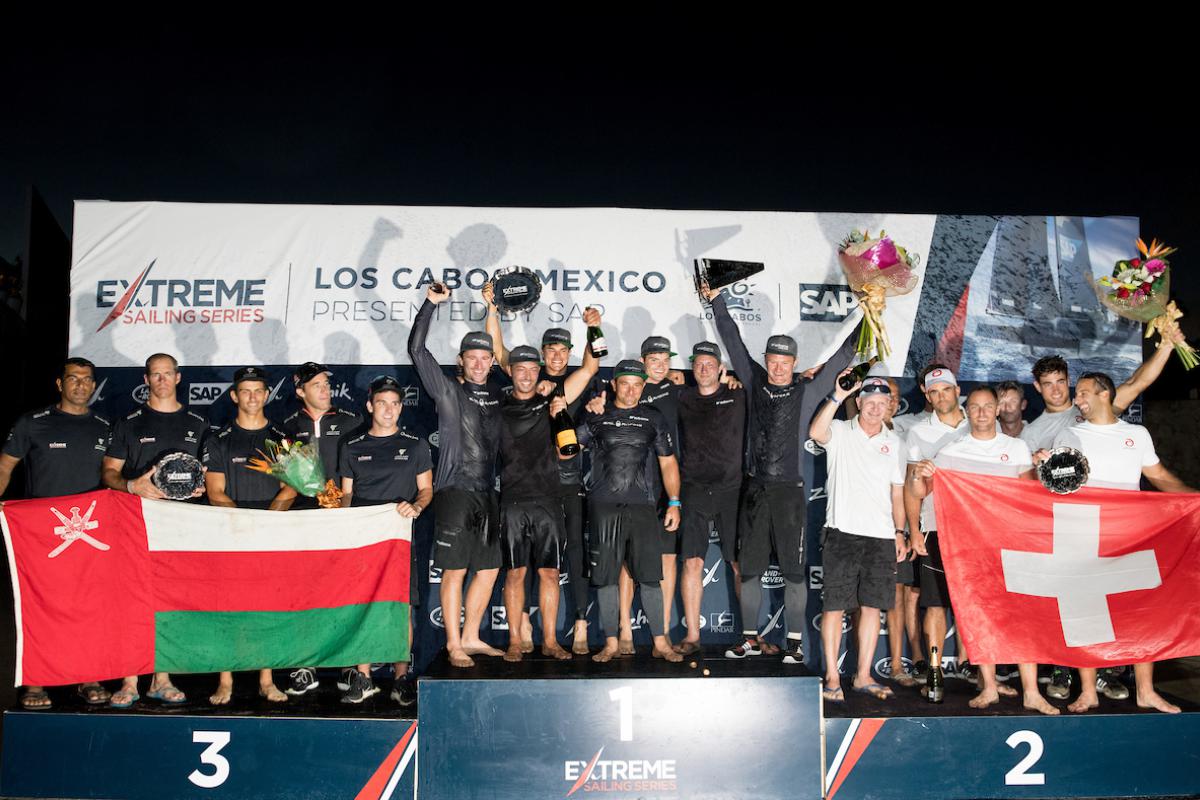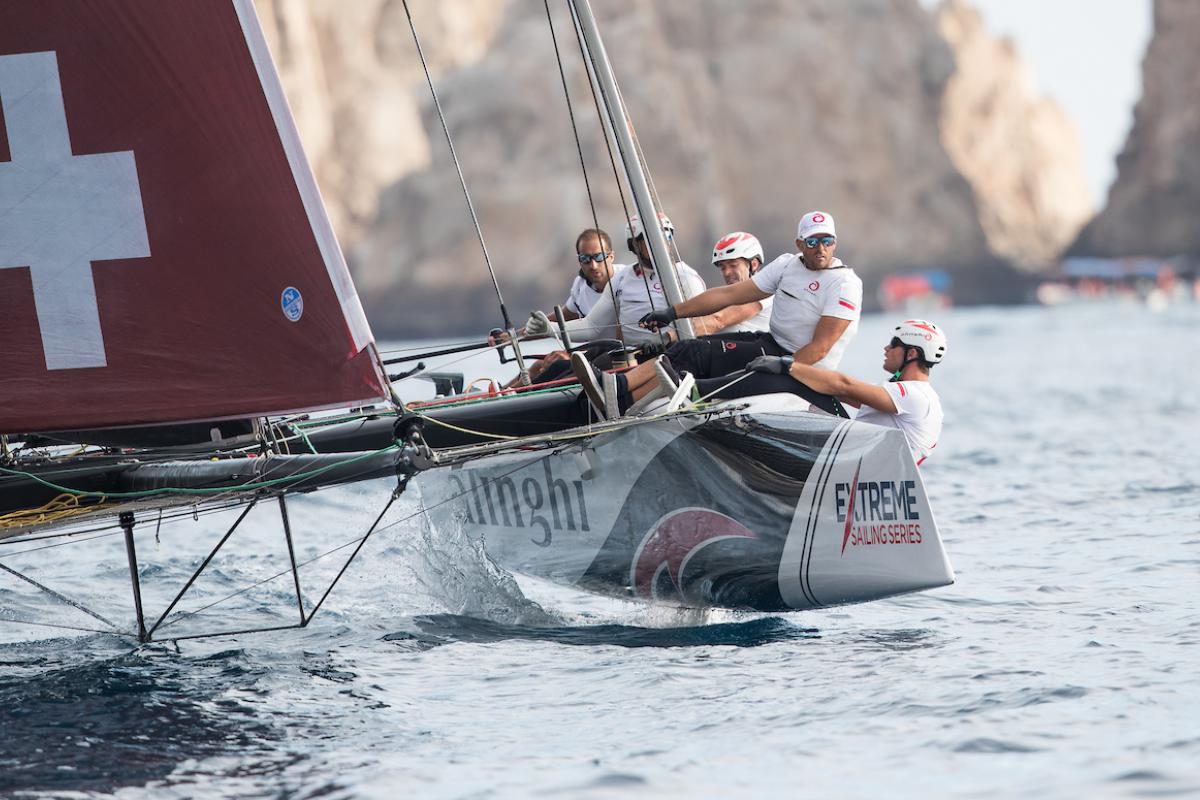 To look at the points tally at the end of Act 8 one might think that the last day of racing did not contain any pitfalls for the Swiss team. However, to follow the last race of the event minute-by-minute, or even second-by-second, a different story is told!
Before this double-points last one, the overall Championship went to SAP, who managed to put enough of a gap between themselves and Red Bull to secure the season win.
Still, aside from a victory in the Act being at stake, second place in the Championship was still in play. Whomever of Alinghi or Oman Air finished in front of the other, would claim the spot.
From one tack to the other, the sailors held us in suspense. Halfway through this last race, Oman Air was even positioned to win the Act and to keep their second place overall. They were, however, perhaps not counting on Alinghi reviving its fortunes. The end of race 20 saw real mano-a-mano racing and, when the dust settled, it was Arnaud, Nicolas, Nils, Tim and Yves who won the duel, securing both the Act win - the team's first since Act 2 - and second place in the Championship.
Ernesto Bertarelli, skipper, said:
"After a difficult phase this summer, Alinghi has raised the bar since Act 6 in Cardiff. Tonight I am very proud of the team and the result they produced in Los Cabos."
Pierre-Yves Jorand, coach:
"It was an exciting season of ups and downs for the team. We learned much, especially that we must never give up and that we must always fight to the end, because in sailing and with these competition formats, anything can happen."
Nicolas Charbonnier, tactician:
"What a battle with Oman Air and SAP all throughout this year! I have only one desire for us now: Come back even stronger next year!"
Nils Frei, trimmer:
"It was a season with fluctuations, one that ebbed and flowed. We started well, then had a slump in Hamburg, before regrouping and beginning again in a positive waystarting. I really enjoyed the way we sailed this Act. We are, naturally, a little disappointed not to win the Championship, but we know that it was not here in Mexico that it was decided. However, it was important for us to finish well and, on this point, we are satisfied with the job we did."
For the end-of-the-season video commentary, click here.
To relive Act 8 with race replays, click here.
The entire Alinghi team congratulates SAP Extreme Sailing Team for their victory in the 2017 Championship, thanks its partners and many fans for their support and looks forward to seeing you on the water in 2018!
The standings for Act 8 in Los Cabos after 20 races:
1st - Alinghi: 224 points
2nd - Oman Air: 212 points
3rd - SAP Extreme Sailing Team: 209 points
2017 Championship standings after eight Acts:
1st - SAP Extreme Sailing Team (DEN): 98 points
2nd - Alinghi (SUI): 96 points
3rd - Oman Air (OMA): 95 points
Click here for the results in their entirety.
Hashtags for the event
#GoAlinghiGo // #Extremesailing
To find out more
www.extremesailingseries.com
Photo credit ©Lloyd Images
To find out more about the race tracking system, team composition and the event in general, you can find the event recap by clicking here.