On Your Marks; Set; Go for Act 7
19 October, 2017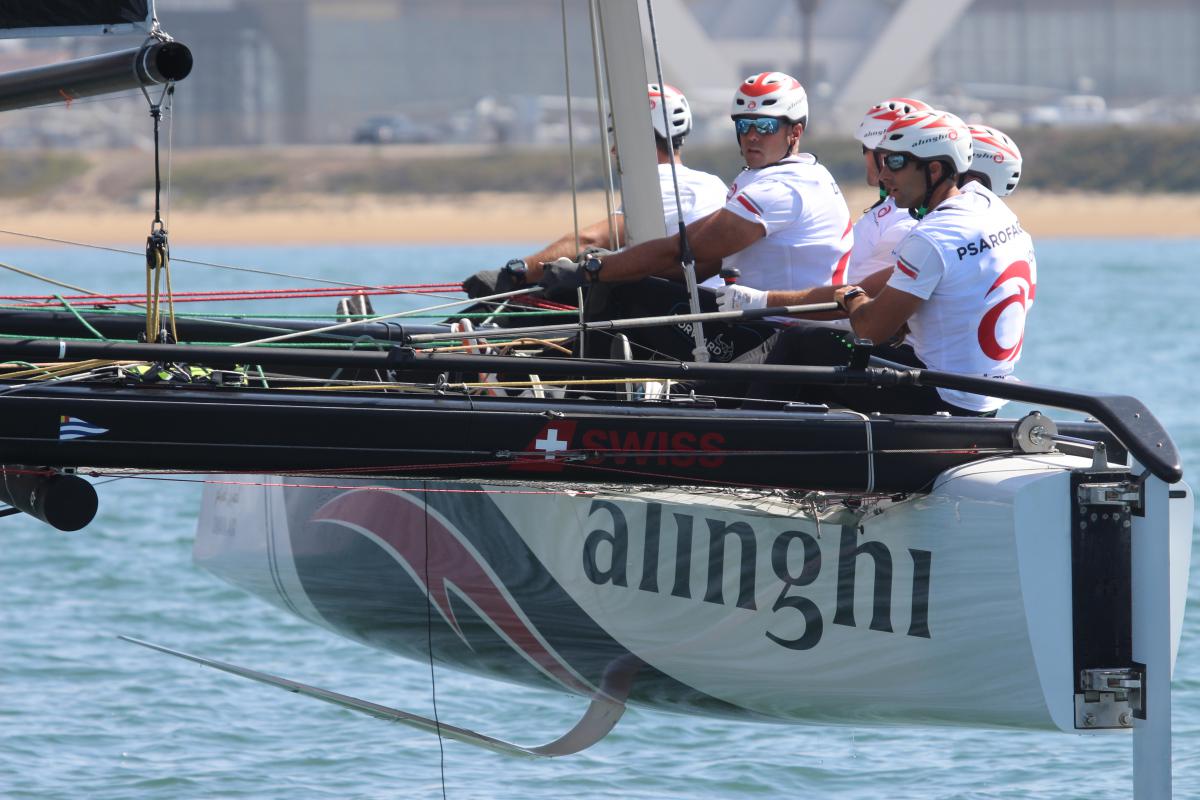 It is in San Diego, along Harbor Island Drive, that the Extreme Sailing Series caravan has rolled into this week to take up its quarters for Act 7 of the season.
From Thursday 19th October until the 22nd, eight international teams will compete under the Californian sun for the spoils in a breeze that, typically, starts off light and then has a tendency to strengthen in the afternoon, hopefully allowing the GC32s to race onto their foils, which will be a spectacle for the fans and a lot of fun for the sailors.
Alinghi is now in third place overall behind SAP Extreme Sailing Team and Oman Air. Alinghi's goal is clear: To win the penultimate stage of the circuit, thereby maximising its chances of winning the Championship in the last event, which will be held in early December in Los Cabos, Mexico.
To follow the races, which will be held every day from 2-5pm local time (UTC-7, 9 hours less than in Switzerland), there are several options:
Live
> via our website (races modeled in 3D on Thursday & Friday, then broadcast live on Saturday and Sunday)
> On Twitter @alinghiteam (results published after each race with a few photos and short video clips)
 
Watch on demand
> On Facebook and Instagram for video interviews and photos
> On our website for the daily recap and the replay of the races
Live scoring as the races progress will be available here.
 
Hashtags for the event
#GoAlinghiGo  //  #Extremesailing
To find out more
www.extremesailingseries.com
Photos credit ©Alinghi
If you want to know more about how to follow the racing, about Alinghi's team, or just about this regatta in general, you will find all that you need here.
Video bonus! Have you ever gone up to the top of a GC32?
To see the interview of João at 17m altitude, it is here!