A-Z, winning from start to finish in Cascais
8 July, 2018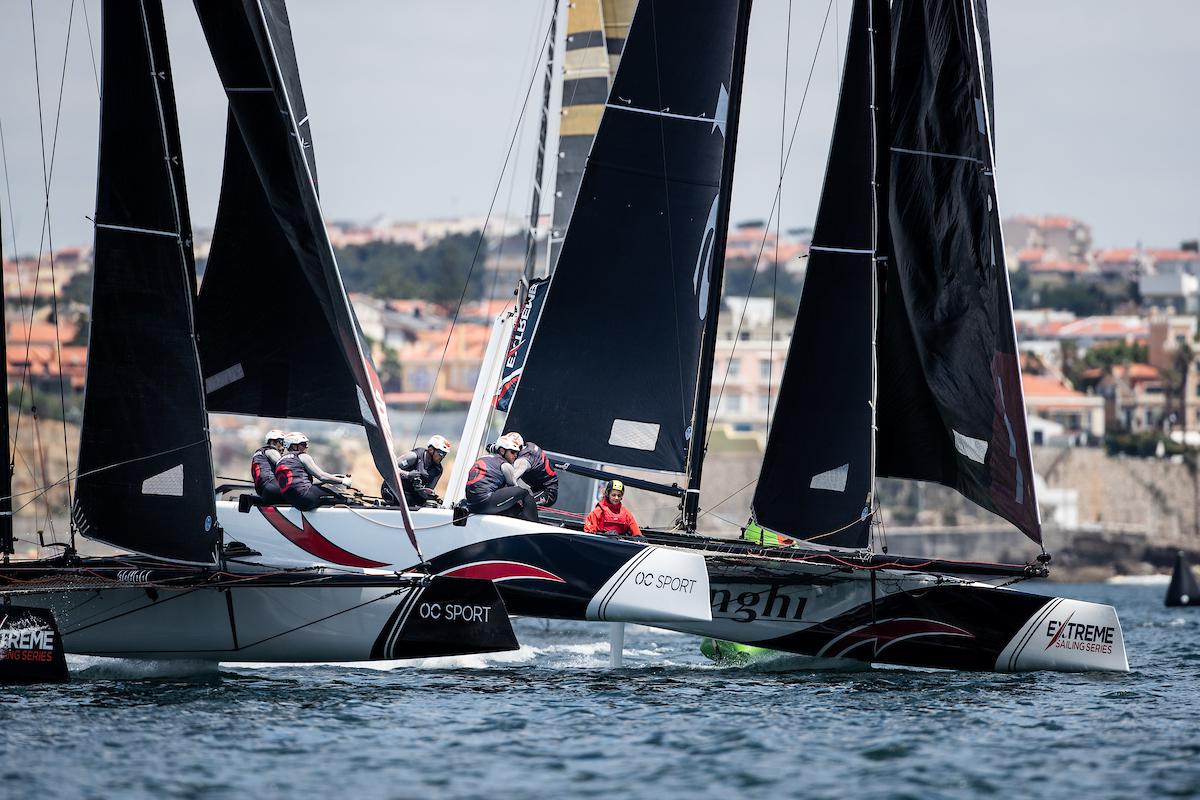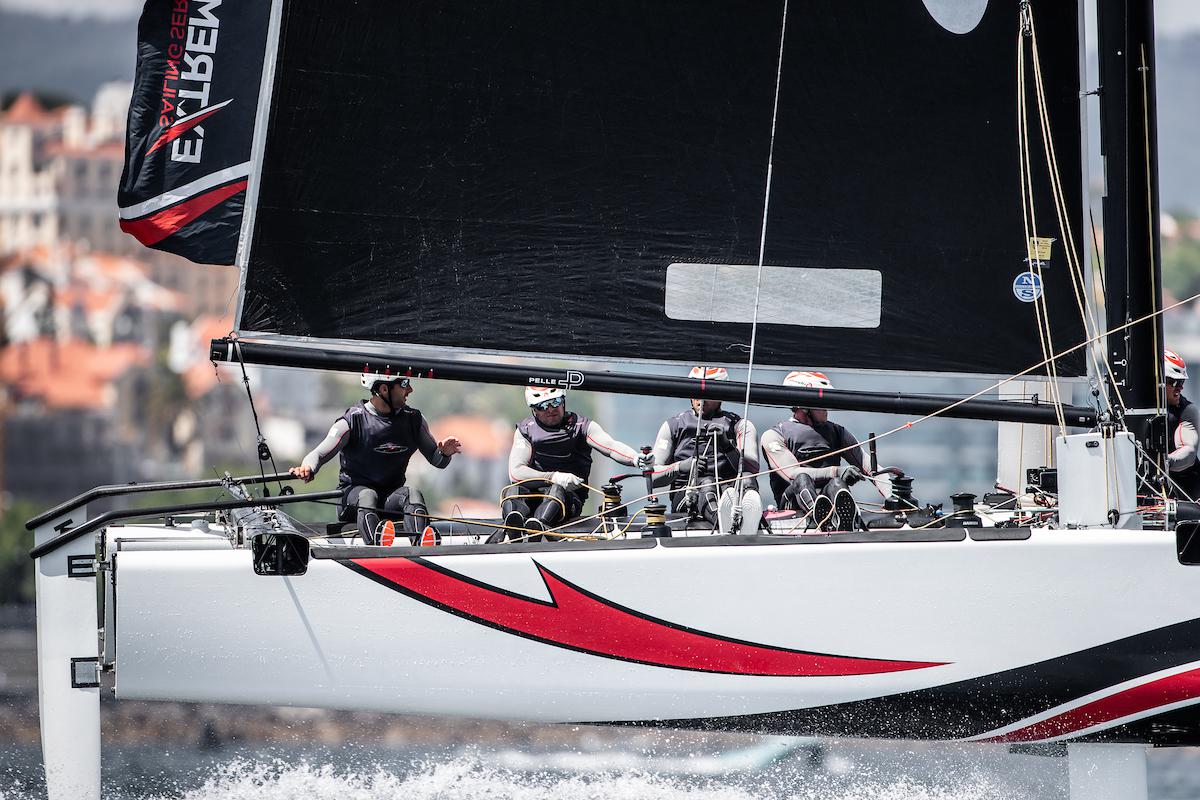 Rare enough that it deserves to be mentioned...From the first of the 28 races, which was won by Alinghi, right up until the last, the Swiss team held the lead in this fourth Act of the Extreme Sailing Series. With eleven race wins and only six races outside of the top three, the crew were united in their view that the sailing in the waters off Cascais set the bar high. SAP Extreme Sailing Team and INEOS Rebels UK completed the podium.
 
Arnaud Psarofaghis, helmsman, said: "We are really happy with the way we have approached this event and competed throughout these four days. The whole team did a great job, both on the water and on the ground preparing the boat. The racing conditions were good and there was no disrupting factors that affected our performance. In terms of the season's overall standings, and with three Acts to go, Oman Air loses a bit of ground on us here with its 4th place finish here and we have gained a point on SAP."
 
Tim Lapauw, trimmer and foil adjuster, is also our (comic, and 1st-placed) actor: In partnership with Sailors for the Sea, the event's organisers challenged the teams by asking them to create a video supporting environmental protection. Guess who's leaving with 1st place?!
Click here to view "#Baaad #Goood"
 
The team looks forwards to seeing you from August 24 to 27 in Cardiff (United Kingdom) for the Act 5 of the 2018 Extreme Sailing Series.
Click here for the general ranking of Act 4 after 28 races.
Event hashtags
#GoAlinghiGo // #Extremesailing
To find out more
extremesailingseries.com
If you want to know more about Alinghi's team or just about this regatta in general, you will find all that you need here.
Photos credit: Lloyd Images