The 2017 D35 Season: Almost the Grand Slam by one second!
23 September, 2017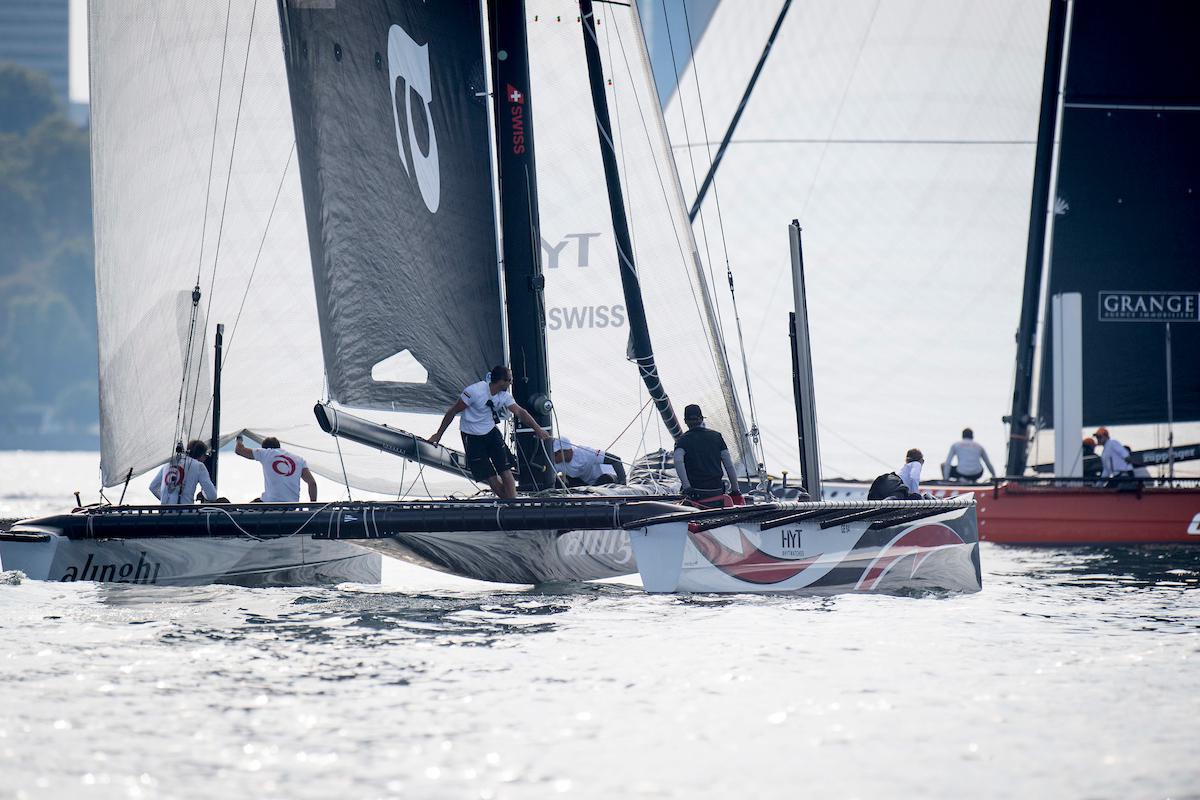 By winning the last Grand Prix of the season in the waters of the Société Nautique de Genève, Alinghi completed a seventh victory from the eight stages of this year's D35 Trophy, meaning that the team have now won the competition six times.
From May to September, the results in the six 'Grand Prix' were dominant and the key. As for the two long races that make-up the season, Alinghi won the Bol d'Or Mirabaud, but couldn't complete the set in the Genève-Rolle-Genève, which was won by just a second by deserved winners Swisscom in June.
In the overall standings for the season, Ylliam Comptoir Immobilier rose to second place on the podium, with Zen Too taking the final spot in third.
Click here to view the feedback (in French) from each member of the team having returned to the SNG pontoons.
In the opinion of all, the two best memories of this D35 season will remain the windy and exciting conditions for the 2017 Bol d'Or, which made for a victory in just 5hrs'11, as well as yesterday in the regatta, which saw Alinghi record a formidable scorecard (five wins in five races).
We are already looking forward to competing in the 15th season of the D35 in 2018, but before then the team will meet you in San Diego from the 19th to the 22nd of October for Act 7 of the Extreme Sailing Series, which concludes in Los Cabos (Mexico) at the beginning of December.
Closing Grand Prix in SNG - Overall standings after six races (the worst score being discarded) :
1 - Alinghi: 5 points
2 - Ylliam Comptoir Immobilier: 16 points 
3 - Realteam: 20 points
2017 D35 Trophy overall ranking after eight stages (the worst score being discarded):
1 - Alinghi: 7 points
2 - Ylliam Comptoir Immobilier: 21 points 
3 - Zen Too: 22 points
To find out more
d35trophy.com
Hashtags for the event
#GoAlinghiGo  //  #D35Trophy
If you want to know more about how to follow the racing, about Alinghi's team, or just about this regatta in general, you will find all that you need in this news story.
Photo credits: Loris von Siebenthal