Alinghi struggles to hit its marks
9 September, 2018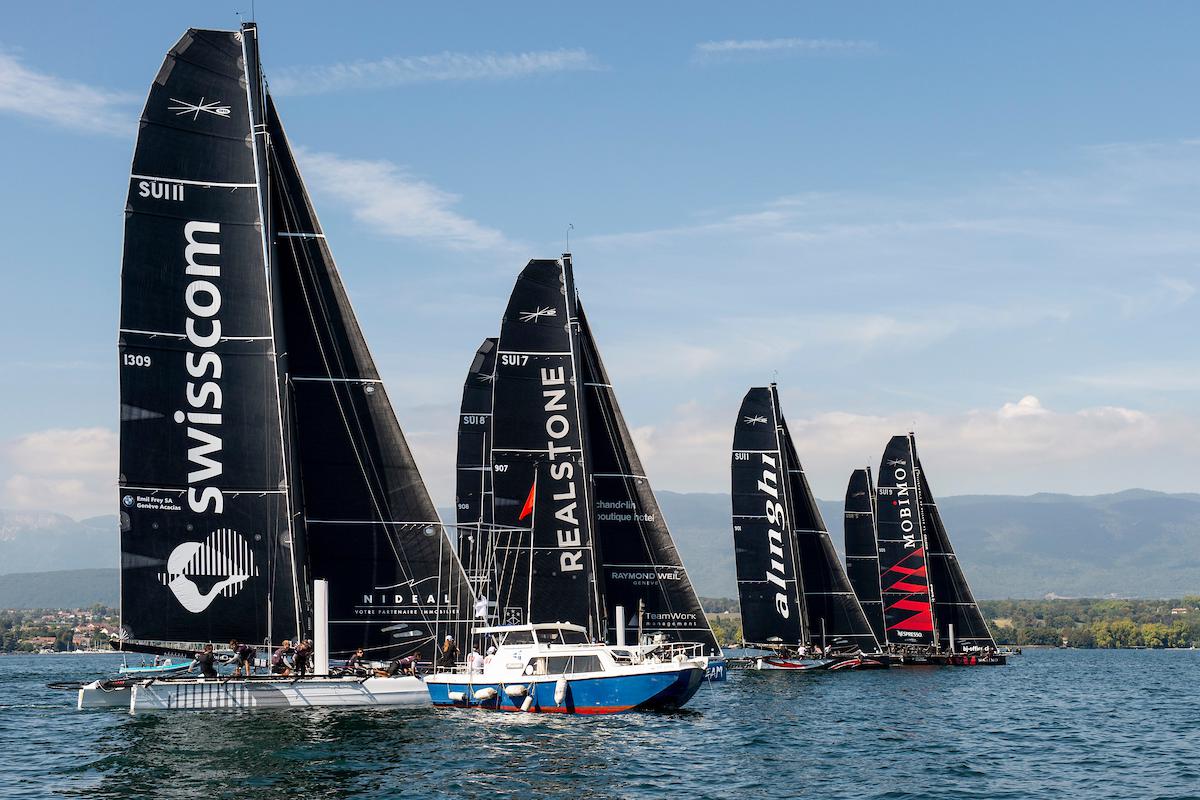 Despite lighter wind conditions than last week, the team – in its new configuration following the injury to Nils Frei – struggled to hit its marks and to get ahead of the fleet compared to the way it had done in the earlier part of the season.
At the end of the six races that were run, Alinghi finished this seventh round of the season in sixth place (20 points), tied for points with fifth, Swisscom.
Realteam wins the event (13 pts), followed by Ylliam-Comptoir Immobilier (16 pts) and Zen Too (17 pts).
Pierre-Yves Jorand, mainsail trimmer: "We had fairly standard wind conditions with a small Séchard of 6 to 8 knots in this edition of the Alinghi Grand Prix. Once again, teamwork was everything, but also every detail counted, especially given the minute differences in speed between each boat. Every centimeter was important, and every mistake, whether at the level of a maneuver or in terms of team communication, was critical.
"The ranking in the annual championship has narrowed, with three boats still able to win the D35Trophy. The last confrontation will take place on the same kind of race area in fifteen days' time, with a sea breeze maybe a bit different given that it will be later in season."
In the 2018 provisional D35 standings, Alinghi still leads the fleet with 14 points, followed by Zen Too (20 pts) and Ylliam-Comptoir Immobilier (21 pts).
The entire team will meet you from September 21st to 23rd for the Realstone Grand Prix presented by the Musée du Léman and organised by the Société Nautique de Nyon.
 
Click here for the rankings
To find out more
d35trophy.com
Event hashtags
#GoAlinghiGo // #D35Trophy
If you want to know more about how to follow the racing, about Alinghi's team, or just about this regatta in general, you will find all that you need in this news story.
Credit for photos
© Loris Von Siebenthal