D35 Trophy opener: Alinghi returns to victory
6 May, 2019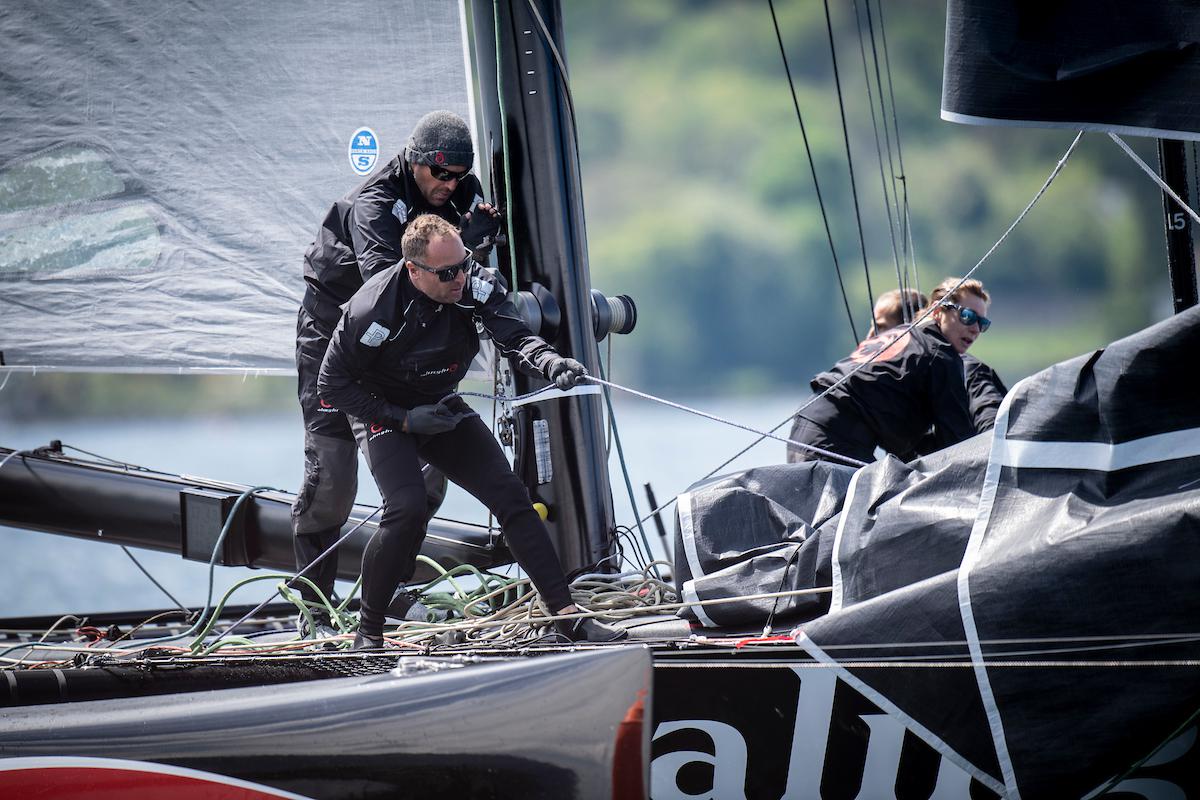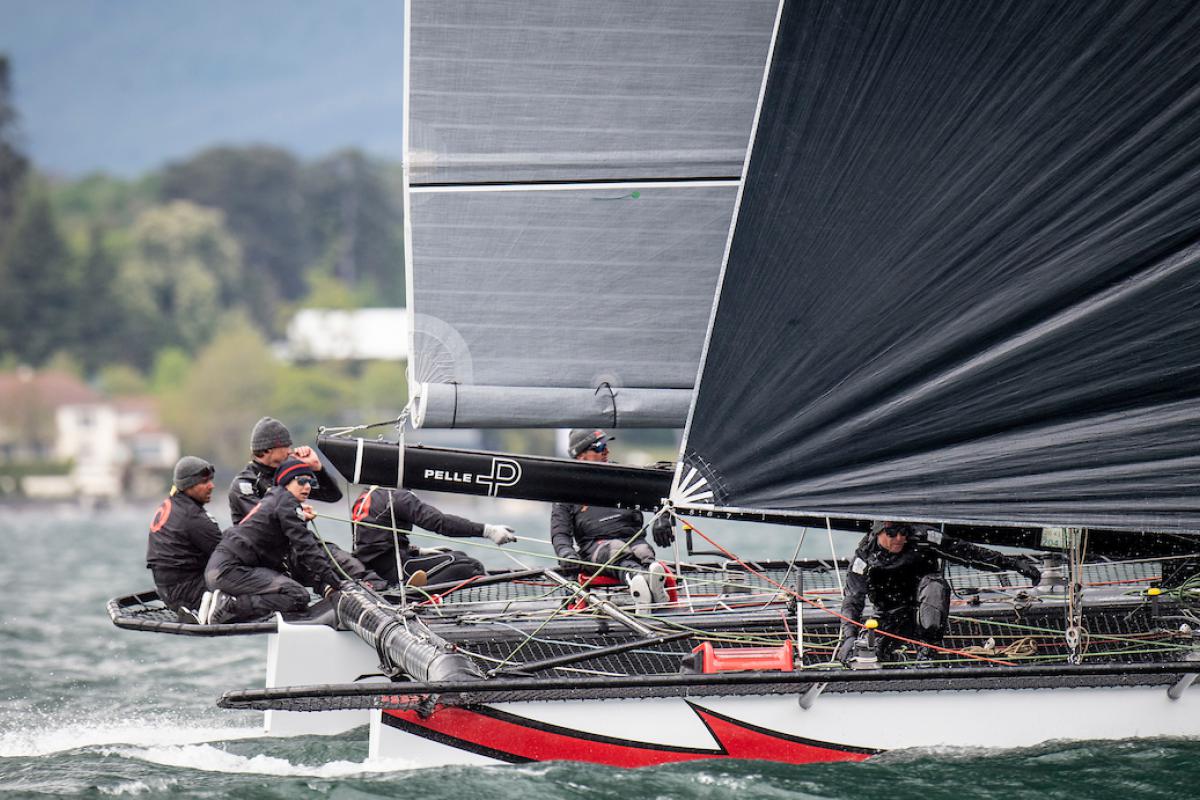 Nothing like a win to start the season just right.
After nine rounds sailed in a rather strong wind (La Bise so strong that it grounded the crews on Sunday), Alinghi, Zen Too and Ylliam-Comptoir Immobilier took the spots on the podium of this opening Grand Prix organised by the Société Nautique de Genève.
Yves Detrey, Bowman: "The team has had a good recovery period and our good form in training has been confirmed in these regattas.
"In order not to repeat the mistakes of the end of last season, we worked on the fundamentals and found a certain calmness on board. We did things simply, though as a team we still have to find some things to click to operate as one given the arrival of Bryan on board.
"But we are on the up and will do everything to make it last!"
Two incidents, almost unnoticed, but what happened?
"One was due to a composite piece that was starting to get tired. The boats are old now. We've been racing for quite a few years and it was a weekend with strong wind. Suddenly we lost two sets of mainsail and jib settings. It was necessary to find a solution during the race, to finish it, which is what we managed to do. Then to find a more secure fix in the break between two heats.
"The next day, a block broke under stress. There was no apparent or obvious wear and so it is difficult to predict. But it's part of the game. Fortunately we managed to tinker again during the round, without losing too much ground."
The seven teams in the 16th D35 Trophy will next be lining-up on the Nyon-side of the Lake from 17 to 19 May for the Realstone Grand Prix.
Ranking of the opening SNG Grand Prix after nine races (the worst score being withdrawn):
1st - Alinghi: 14 points
2nd - Zen Too: 24 points
3rd - Ylliam-Comptoir Immobilier: 25 points
Click here for all the results.
To find out more
d35trophy.com
#GoAlinghiGo #D35Trophy
To find out more about how to follow the racing, the team composition and the circuit in general, find the event recap by clicking here.
Photo credits
©Loris Von Siebenthal