Five from five on opening day of last D35 GP
22 September, 2017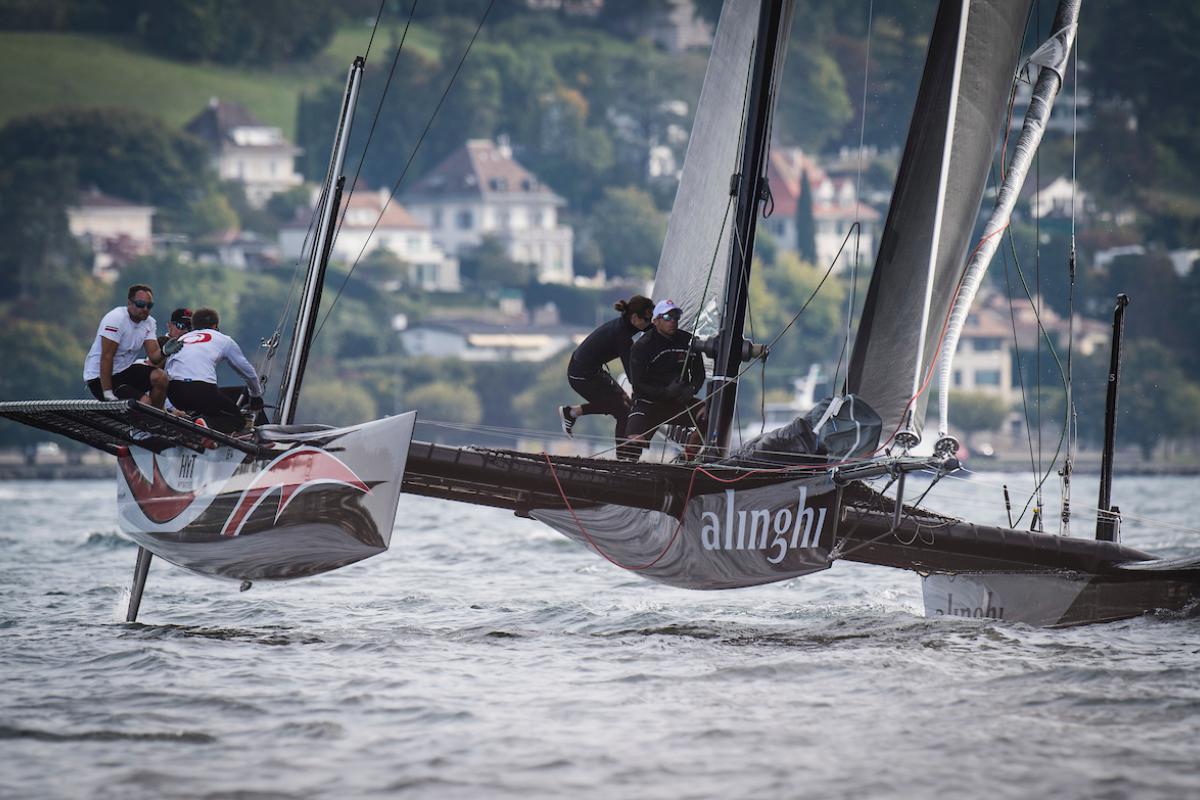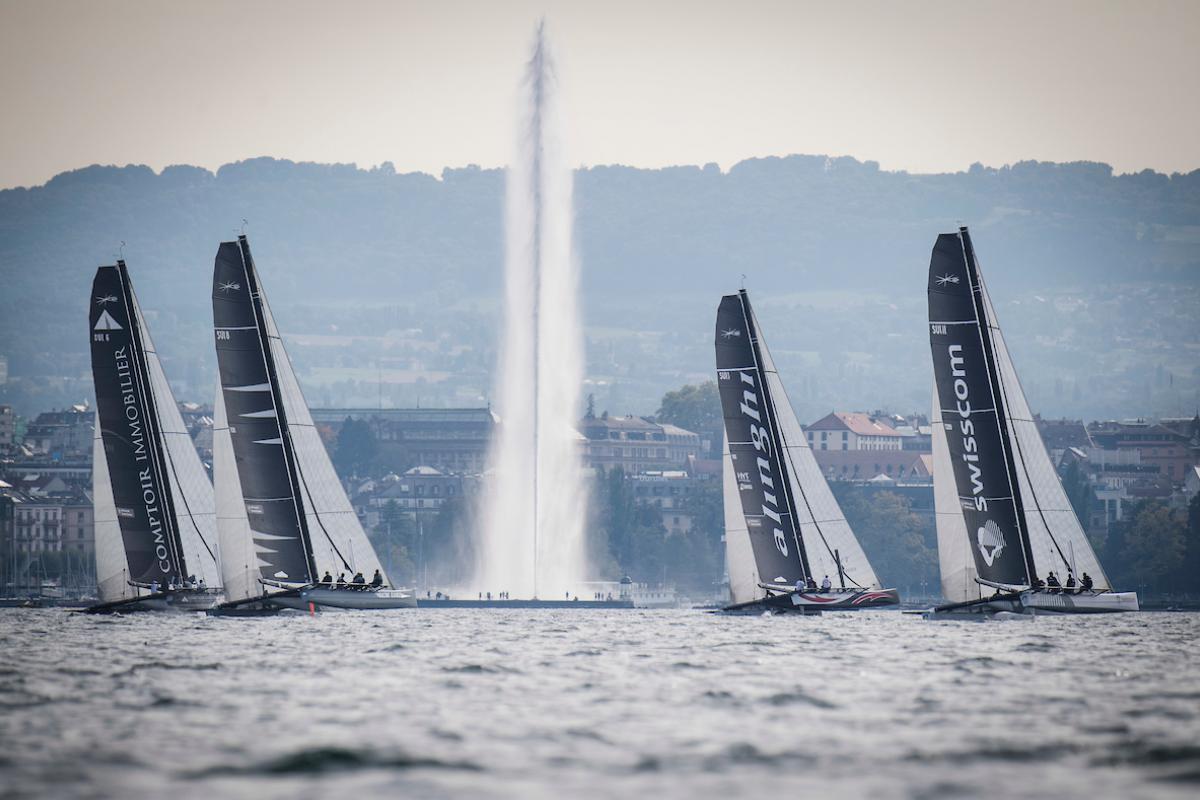 Alinghi had a faultless day on this, the opening of last D35 Grand Prix of the season – with five wins from the day's five races, it was impossible to have had better results and Ernesto Bertarelli, who was at the helm, could not wished for a better birthday!
Nicolas Charbonnier, the team's tactician, was delighted: "It is certainly fair to say that we have had a great day. We had to wait for the wind for a while, but eventually we were able to race in 7-10 knots breeze all afternoon. Our starts were good throughout, with us sailing on the right side of the course every time. In addition to that, we had a great speed, with everyone working well together onboard. It was an ideal day, the sort you dream of when you get up in the morning to race."
Nils Frei, the headsail trimmer, was also very pleased with the day's racing: "We had conditions that were unexpectedly good. The weather forecast was rather unfavourable, but then we got a nice Séchard that was not really predicted. In the end, the conditions were perfect. We sailed under code zero (the larger of the two upwind sails), and « flew » (sailed with only one hull touching the water) all along. We managed to get the boat really going by finding the right balance between the front and the rear."
For the end-of-day video recap with Nico and Nils (in French), just click here.
The denouement of this, the eighth and final stage of the D35 Trophy, will take place tomorrow between 11h30 and 16h30 on the lake opposite the Société Nautique de Genève.
Closing Grand Prix in SNG - Overall standings after five races (the worst score being discarded) :
1 - Alinghi: 4 points
2 - Ylliam Comptoir Immobilier: 10 points 
3 - Mobimo: 17 points
4 - Realteam: 18 points
5 - Swisscom: 19 points
6 - Okalys: 20 points
7 - Racing Django: 21 points
8 - Zen Too: 23 points
9 - Phaedo2 : 32 points
To find out more
d35trophy.com
Hashtags for the event
#GoAlinghiGo  //  #D35Trophy
If you want to know more about how to follow the racing, about Alinghi's team, or just about this regatta in general, you will find all that you need in this news story.
Photo credits: Loris von Siebenthal