Mission accomplished
7 May, 2018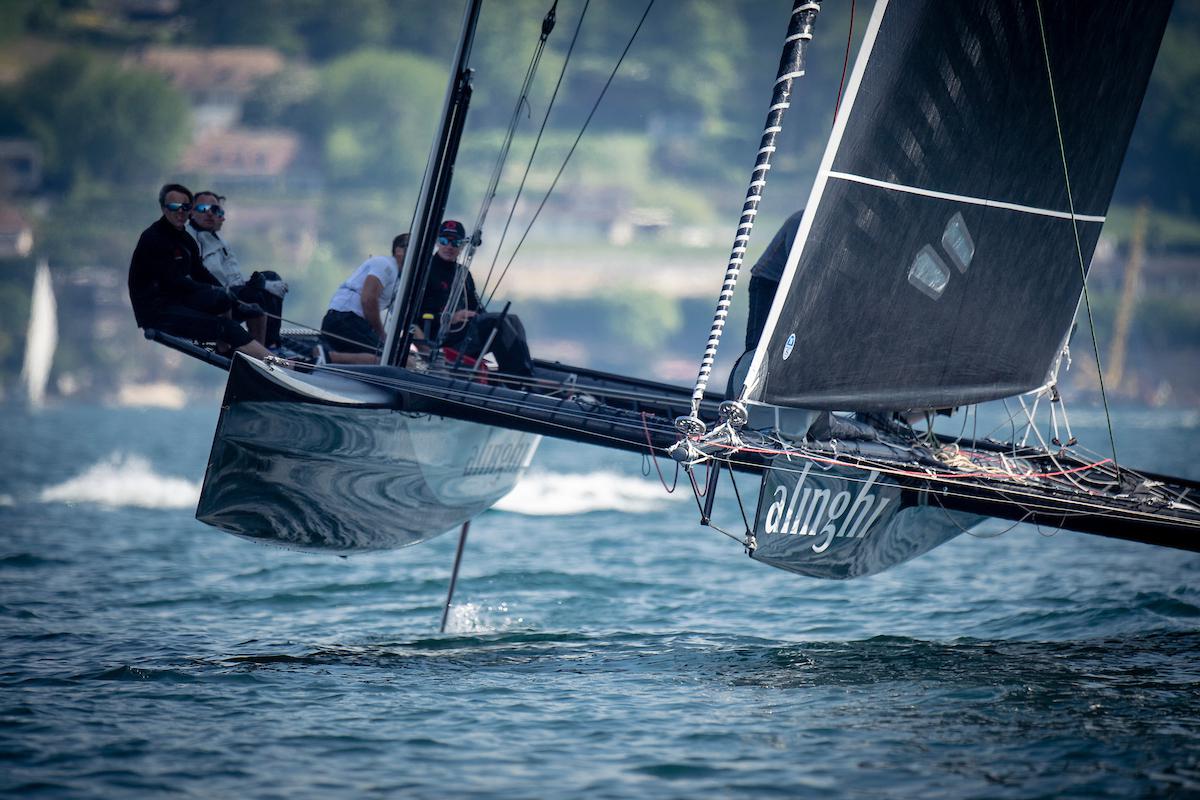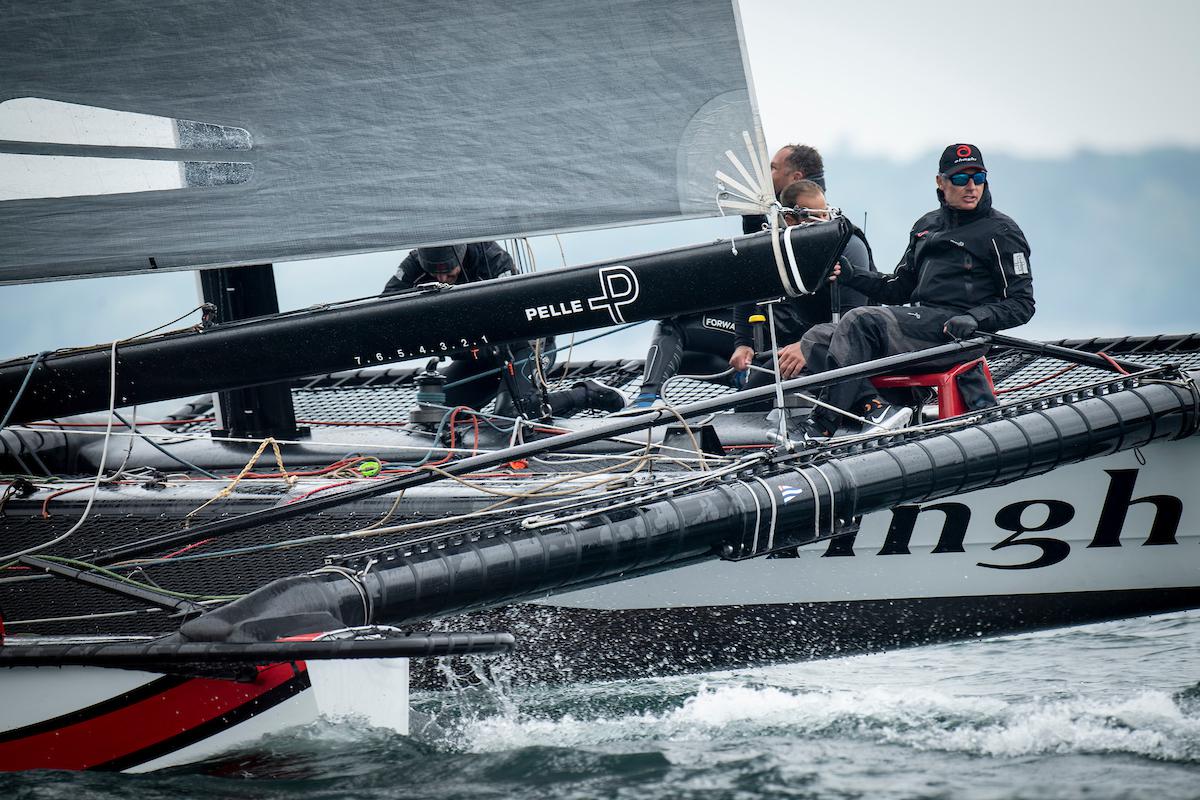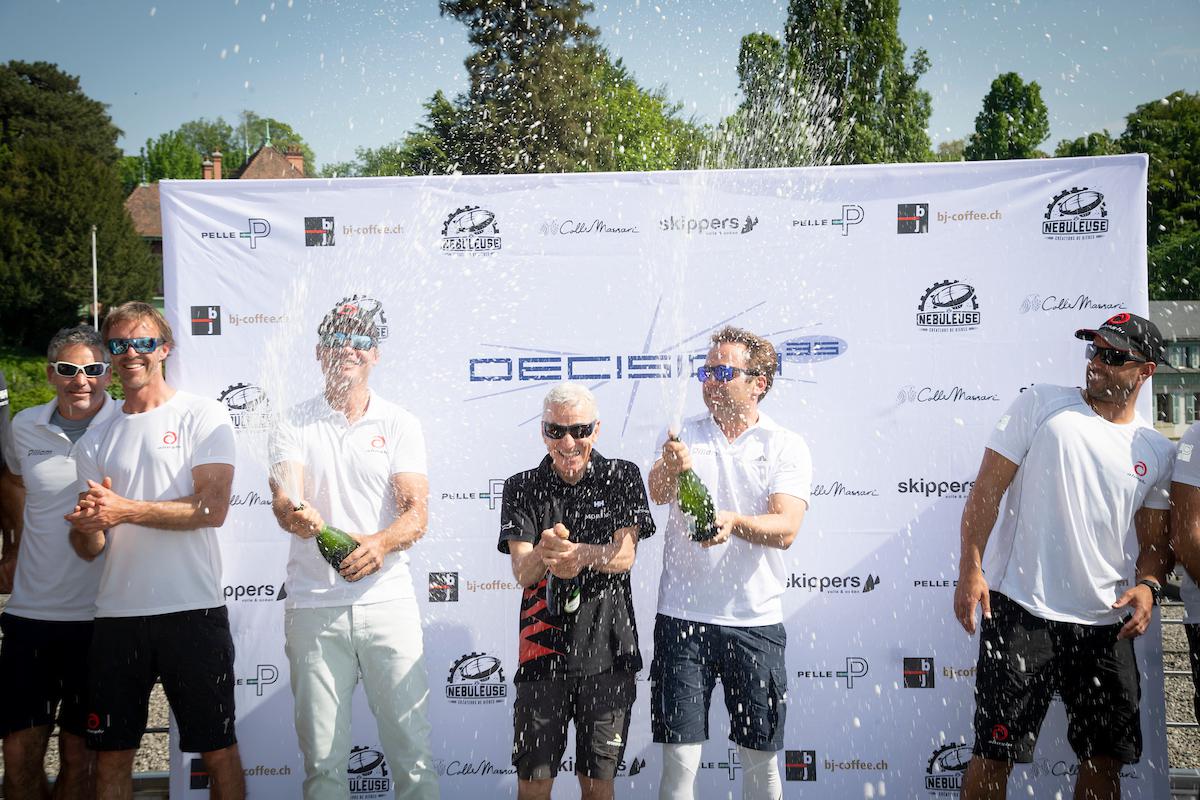 After 11 races, raced amid various conditions, Alinghi took the win in the 2018 D35 season-opener in which the team competed against eight rivals. Ylliam-Comptoir Immobilier and Mobimo occupy the other podium places.
Ernesto Bertarelli, skipper and helmsman said:
"Friday was a big day, but it provided the sort of challenging conditions in which we like to sail. After that day's five races we were leading the fleet with a slight advantage over Ylliam (by one point). Saturday saw slightly lighter breeze with a fleet much more compact. The starts were tight and we had to find every edge - not without risk! – in order to win the legs.
"In the end we are pleased with the result, despite some poor performances that, our mistakes notwithstanding, show the high level of our competitors. Ylliam and Mobimo had a great weekend. One with the same crew identical from 2017; the other with a new make-up.
"I would also like to acknowledge the Okalys Youth Project, who, for their first regatta together, made a good impression. They even made a top mark rounding in the lead with us. They're very promising."
Nils Frei, headsail trimmer, said:
"We feel that the teams have trained and improved a lot before the start of this season, perhaps more so in than the other years, especially when we see the performance of Mobimo, which has almost changed all his crew.
"Alongside Ylliam-Comptoir Immobilier, we'll need to watch them closely. Not to mention the others, who will make their mark and certainly progress.
"At our level, one of our strengths is our ability to raise our heads and not question everything when we have one or two setbacks. More generally, we are happy with the overall performance and with the fact that we didn't make any big mistakes. Anyway, we don't intend on banking this win, but will focus on continuing to work across all facets of our sailing and will look to continue to improve."
The team is looking forward to the next D35 event, taking place from the 19th to the 21st of May in Versoix for the season's second Grand Prix.
In the meantime, the team heads to Riva del Garda (Italy) on Tuesday for a few days of preparation for the GC32 world championship to be held May 24-27.
Click here for the general ranking of leg 1 after 11 races.
To find out more
d35trophy.com
Event hashtags
#GoAlinghiGo // #D35Trophy
If you want to know more about how to follow the racing, about Alinghi's team, or just about this regatta in general, you will find all that you need in this news story.
Credit for photos
© Loris Von Siebenthal