On the starting blocks for the 15th D35 Trophy
2 May, 2018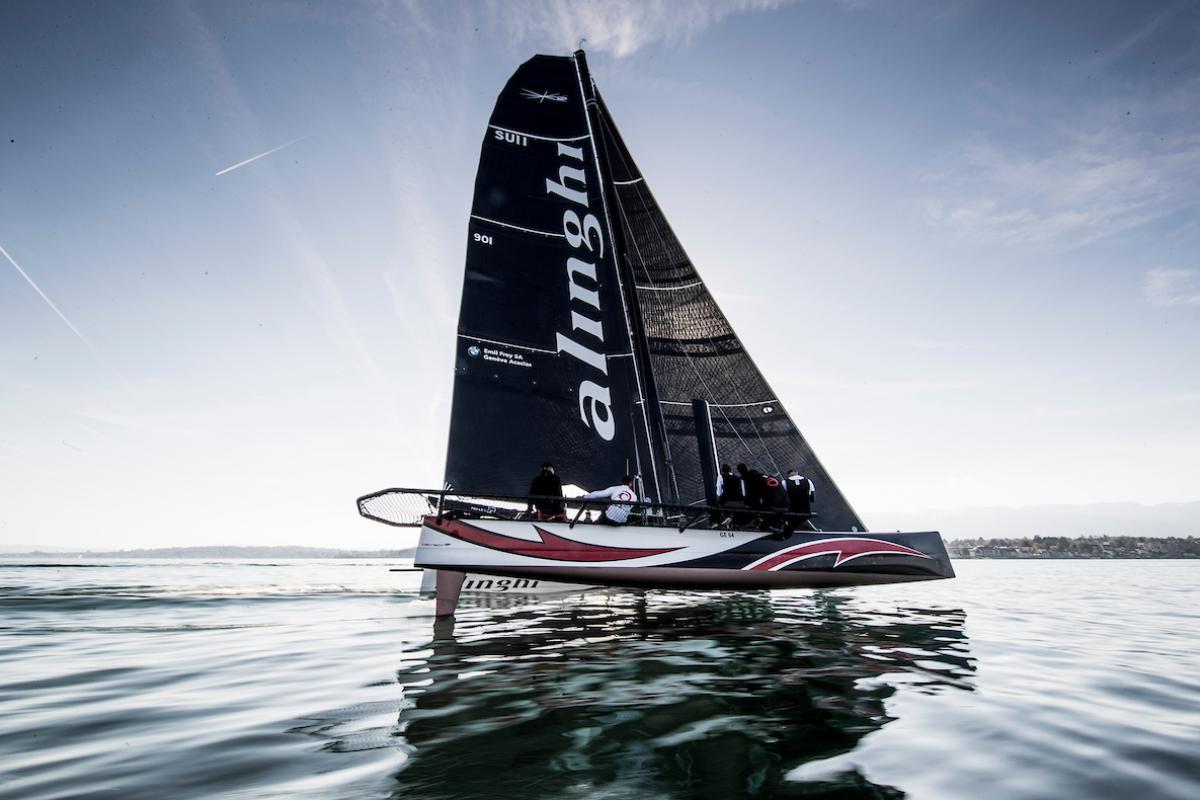 A one-design multihull contest, nine teams competing, and eight races to be run this season on Lake Geneva, as in 2017. So, here we go again as we begin the 15th edition of the D35 Trophy. Things are not exactly the same, however! As a small aside, the weight limit for crews has gone up by 10kg, to 480.
During the 'transfer window', some teams have taken the opportunity to mix things up. Not so, Alinghi, the title holder, who return aiming for a seventh victory in the championship and who welcome back the same sailors that were victorious last time.
The weather forecast promises – so far at least – wind for the practice day and for the first day of racing, perhaps enough to see the boats hit something-like 25 knots. Let's hope it turns out to be accurate!
We look forward to seeing you from Friday 4th to Sunday 6th of May, with six races scheduled per day in this opening D35 Grand Prix, which is organised by our club, the Société Nautique de Genève.
Follow the action
You can keep-up with the racing, with up to six races per day in the Grand Prix by:
On Twitter @alinghiteam
> Updates after each race, as well as photos and video clips
On Facebook @teamalinghi and Instagram @alinghi
> Interviews, videos and photos
On our website
> News and photos
To find out more
d35trophy.com
Event hashtags
#GoAlinghiGo  //  #D35Trophy
If you want to know more about how to follow the racing, about Alinghi's team, or just about this regatta in general, you will find all that you need in this news story.
Credit for photos
© Lloyd Images